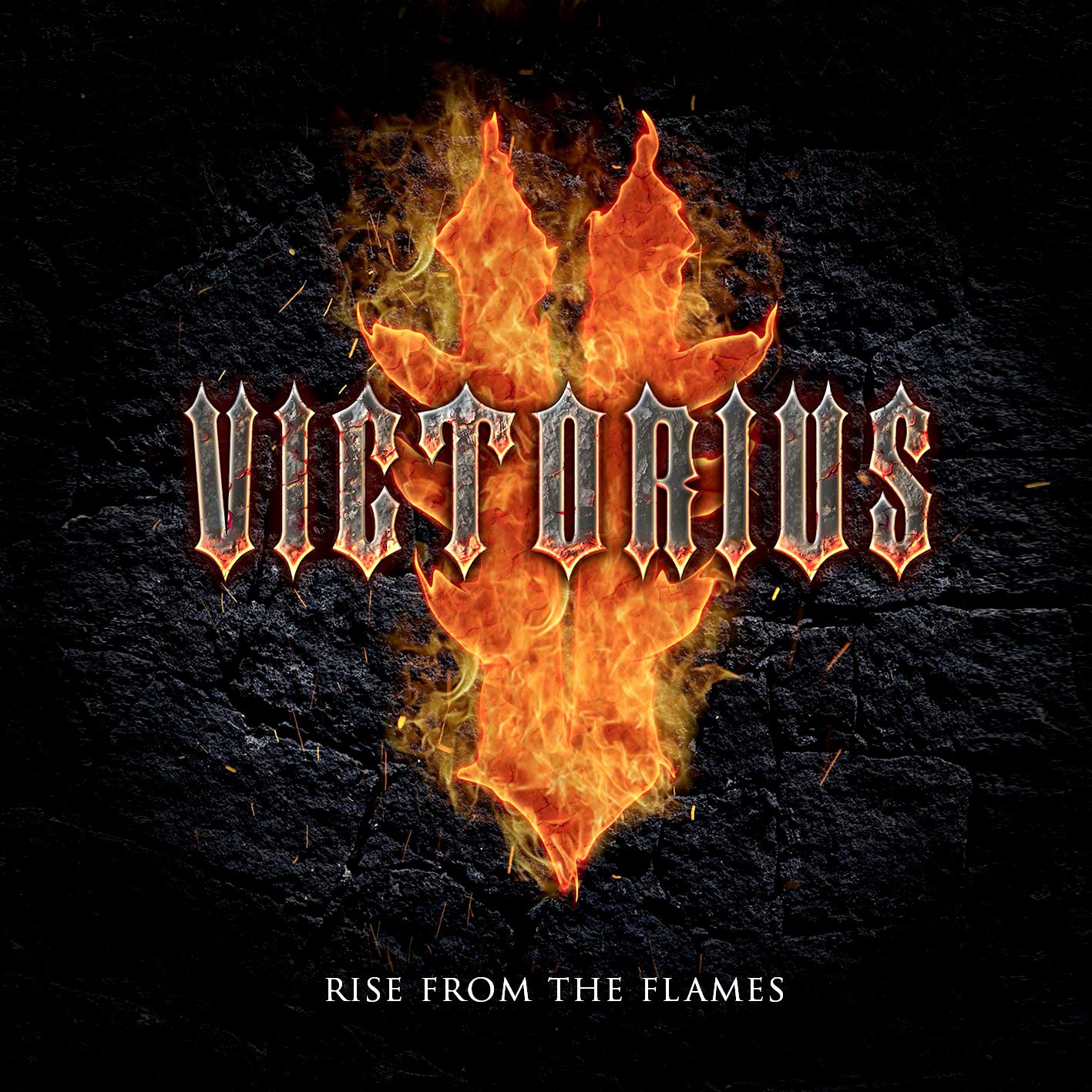 Genre: Heavy Metal
Hier handelt es sich nicht um die Band Victorius aus Leipzig, die seit 2004 unterwegs sind und den Power Metal pflegen.
Stattdessen habe ich das Debüt Album einer schottischen Formation gleichen Namens vor mir, die etwas jünger sind als die deutschen Kollegen. Um zwei Jahre, wer es genau wissen will.
Schotten sind ja für ihren Hang zur Tradition bekannt und eher weniger für herausragende Innovationen. Und das macht sie in meinen Augen schon mal von Hause aus sympathisch. So verwundert es auch nicht, dass auf Rise From The Flames feinster Heavy Metal gepflegt wird, schnörkellos ohne unnötigen Schnick Schnack. Mit Breaking Down The Walls wird dem Hörer gleich klar, was ihn erwartet: Kein unnötiges, billiges Intro, sondern gleich rein in die Vollen. Straight gespielter Heavy Metal im Stile von Iron Maiden zu ihren Anfangszeiten, mit einer Prise Saxon versehen.
Die Songtitel wie To The Death, Chains Of Insanity und Prepare to Rock sprechen auch eine deutliche Sprache, wohin die Reise gehen soll. Trotz "nur" acht Songs kommt das Album auf eine Spielzeit von 54 Minuten, da die meisten Songs sich auf etwa sechseinhalb Minuten eingependelt haben und zwei davon sogar auf eine Länge von über neun Minuten kommen.
Fazit: Die Jungs von Victorius haben die 14 Jahre (die Band hat sich wohl die Reifung eines guten Scotch Whiskys zum Vorbild gemacht) von ihrer Gründung bis zum Erscheinen ihres Debüts offensichtlich zum Reifen genutzt. Das Album macht Laune vom ersten bis zum letzten Ton, dafür gibt es 8,5 von 10 Bängs von mir. Brauche ja noch etwas Spielraum nach oben für den nächsten Longplayer in neuen Jahrzehnt (wenn sie in dem Tempo weitermachen).
Rise From The Flames erscheint am 16.Oktober
Line Up:
John Brandon – Lead Guitar / Vocals
John Gibbons – Bass Guitar / Backing Vocals
Ryan Shepherd – Drums
Stewart Kennedy – Rhythm Guitar
Track List:
Breaking Down The Walls
Silver Bullet
Chains of Insanity
To The Death
Bleed For Me
Prepare To Rock
Who We Are
Rise From The Flames
Christian B
Ich höre alles von traditionellem Heavy Metal, Black, Death, Trash, Folk. Power über Punkrock und was es sonst noch so alles gibt, gut muss es halt sein. Bei was es mir allerdings die Zehennägel aufstellt ist langweiliger Prog wie in Dream Theater, Queensrÿche, Opeth und co. zelebrieren. Da schlafe ich schlichtweg ein.