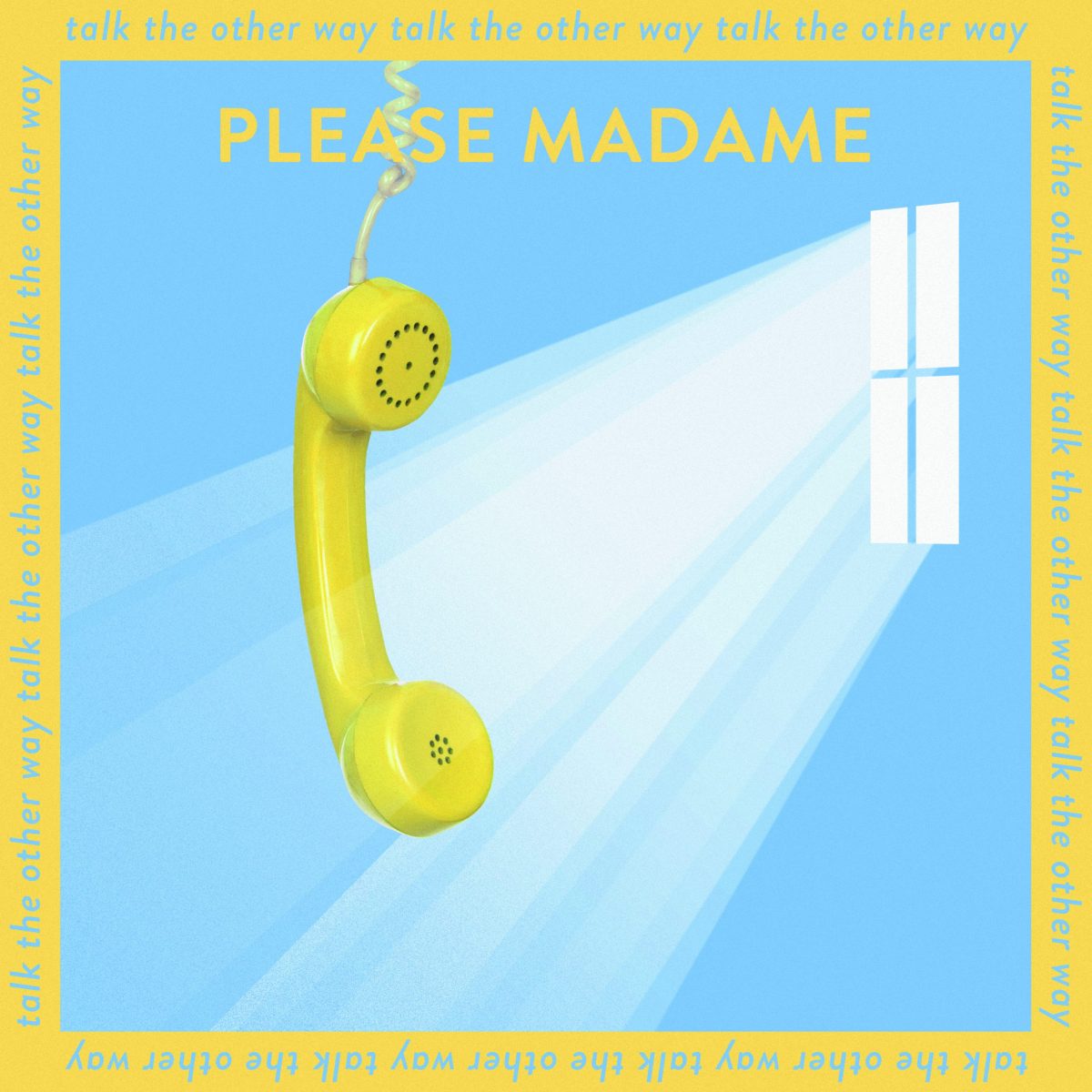 Bald hat die Reise zum neuen Album für die Jungs von Please Madame ein Ende. Schon am 10. September ist es soweit und "Angry Boys, Angry Girls" wird auf die Menschheit losgelassen. Darauf enthalten sind 13 Songs, die die Band hoffentlich weiter in Indie-Höhen pushen können, denn Please Madame sind vieles, aber auf keinen Fall langweilig. Dies beweist auch die neue Single Talk The Other Way, die einen gelungen Abschluss auf dem Weg zum Album darstellen könnte.
Beginnend als klassische Ballade steigert sich der Song immer weiter, untermalt durch den Einsatz von Bläsern, entwickelt sich der Track nach dem ersten Refrain zu einer funkig smoothen Indie-Perle. Immer wieder muss ich bei Riffs und wohl dosiertem Drumming an Bilderbuch zur "SCHICK SCHOCK" Ära denken, welche aber spätestens im zweiten Refrain schon an die Wand gespielt werden. Talk The Other Way wagt meiner Meinung nach musikalisch doch viel, ohne den Kern zu verlieren. Man hört das wir es hier mit Please Madame zu tun haben und doch bekommen wir andere Facetten gezeigt. Deutlich schwermütiger, ohne hoffnungslos zu klingen.
Obendrein haben die Jungs der Single auch ein feines Video spendiert, in welches ihr hier reinschauen könnt:
Wenn euch gefallen hat was ihr gehört habt, dann gönnt euch Merch und bestellt euch das kommende Album vor. Zu diesem werden wir auch in naher Zukunft noch einmal Form einer Review berichten.
Patrick
geb. 1993, Musik-Fan seit 2010, Verheiratet, Ein Sohn, Bevorzugte Genres: Metalcore, Post-Hardcore, Progressive Metal, Pop-Punk, Alternative Rock. Neben seiner sozialen Ader ist Patrick auch für feinste Recherche und Tiefe in seinen Reviews und Berichten bekannt.