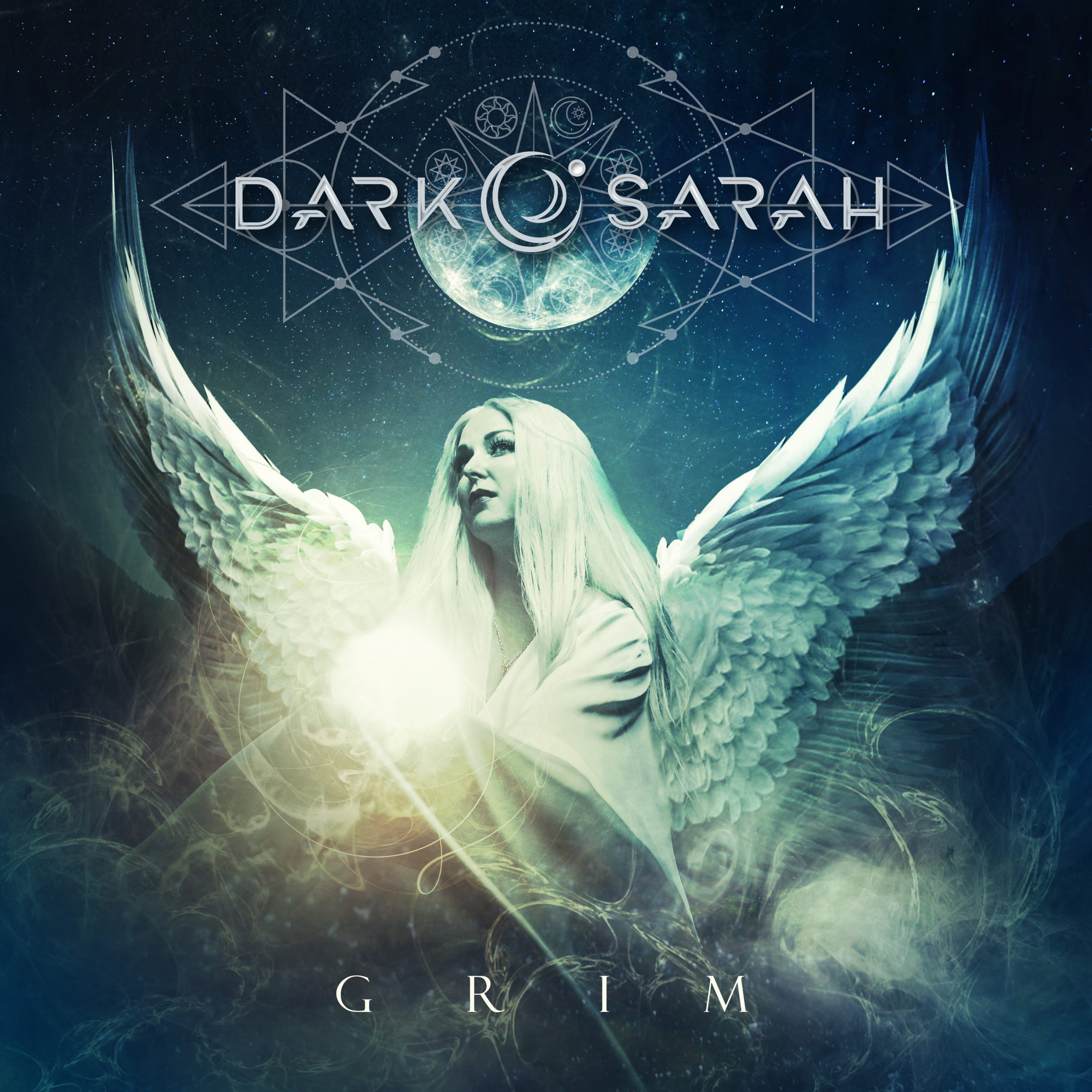 Genre: Symphonic Metal, Cinematic Metal
Die erste Trilogie um Dark Sarah ist abgeschlossen. Nun folgt der nächste Streich:
Auf dem vierten Album der Formation um Heidi Parviainen wird es Zeit ein neues Kapital aufzuschlagen. Die Heldin heißt jetzt, wie man dem ersten Titel My name is Luna entnehmen kann, Luna. Diese ist eigentlich eine verwundete Motte, die mit Hilfe einer Hexe und der Kraft des Mondes, in eine Frau verwandelt wird und die Bewohner von Grim vor dem Bösen schützen soll. So viel zu der Geschichte die uns das Album erzählen will.
Dark Sarah nennen ihren Stil Cinematic Metal und dementsprechend bombastisch sind die Songs aufgebaut. Beginnend mit einem orchestralen Intro das uns einstimmen soll auf das Abenteuer das uns erwartet. Aber kennt ihr das? Man liest die Beschreibung eines Films, sieht wer so alles mitspielt, schaut vielleicht noch den Trailer dazu. Dann kommt der große Tag, man geht ins Kino wartet gespannt bis der Film beginnt und am Ende ist man enttäuscht, weil der Funke nicht überspringen mag. So geht es mir mit Grim! Handwerklich gut gemachtes Popcornkino im Fantasiesektor und perfekt produziert. An manchen Stellen nette Zitate aus bekannten Werken, the wolf and the maiden das deutlich an das Phantom der Oper angelehnt ist, was für mich eines der Höhepunkte des Albums darstellt. Auch gefallen wollen das als Single vorab ausgekoppelte All Ears!, der im übertragenen Sinne den "Trailer" markiert. Wie bei vielen Blockbustern das Beste des Films.
Aber die meiste Zeit plätschert das Album vor sich hin, mit gewaltigen Bildern, aber ohne spannende Handlung die einen mitreißt. Schade sowas.
Fazit: Gut gemeintes Hochglanzkino das seine Liebhaber finden wird, aber kein allzu großer Kassenschlager werden wird. Darum bemühte 6,5 von 10 Bängs von mir.
Veröffentlichungsdatum: 17 Juli über Napalm Records
Line Up:
Heidi Parviainen – vocals
Sami-Petri Salonen – guitar
Erkka Korhonen – guitar
Rude Rothstén – bass
Thomas Tunkkari – drums
Tracklist:
My Name Is Luna
The Chosen One
Illuminate
Melancholia
Iceheart
La Folie Verte
The Wolf and the Maiden (feat. JP Leppäluoto as Wolf)
The Hex
All Ears!
The Devil's Peak
Mörk (feat. Jasse Jatala as Mörk)
The Dark Throne
DARK SARAH sind zu finden:
Christian B
Ich höre alles von traditionellem Heavy Metal, Black, Death, Trash, Folk. Power über Punkrock und was es sonst noch so alles gibt, gut muss es halt sein. Bei was es mir allerdings die Zehennägel aufstellt ist langweiliger Prog wie in Dream Theater, Queensrÿche, Opeth und co. zelebrieren. Da schlafe ich schlichtweg ein.