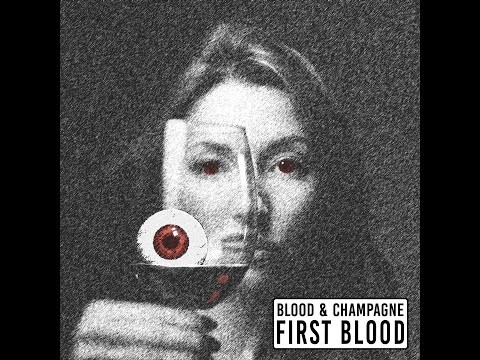 Genre: Punkrock
Kennt ihr das, wenn knapp 13 Minuten vergehen wie nur Eine? So ist es mir gerade mit der EP von Blood and Champagne ergangen.
Bevor ich noch etwas näher auf den Sound eingehe, kurz etwas zur Band selbst. Die Salzburger spielen seit 2018 zusammen und bestehen aus Oliver (Gitarre), Emanuel (Bass), Simon (Drums) und Alexandra, die das Ganze mit Ihrer kräftigen und variablen Stimme veredelt.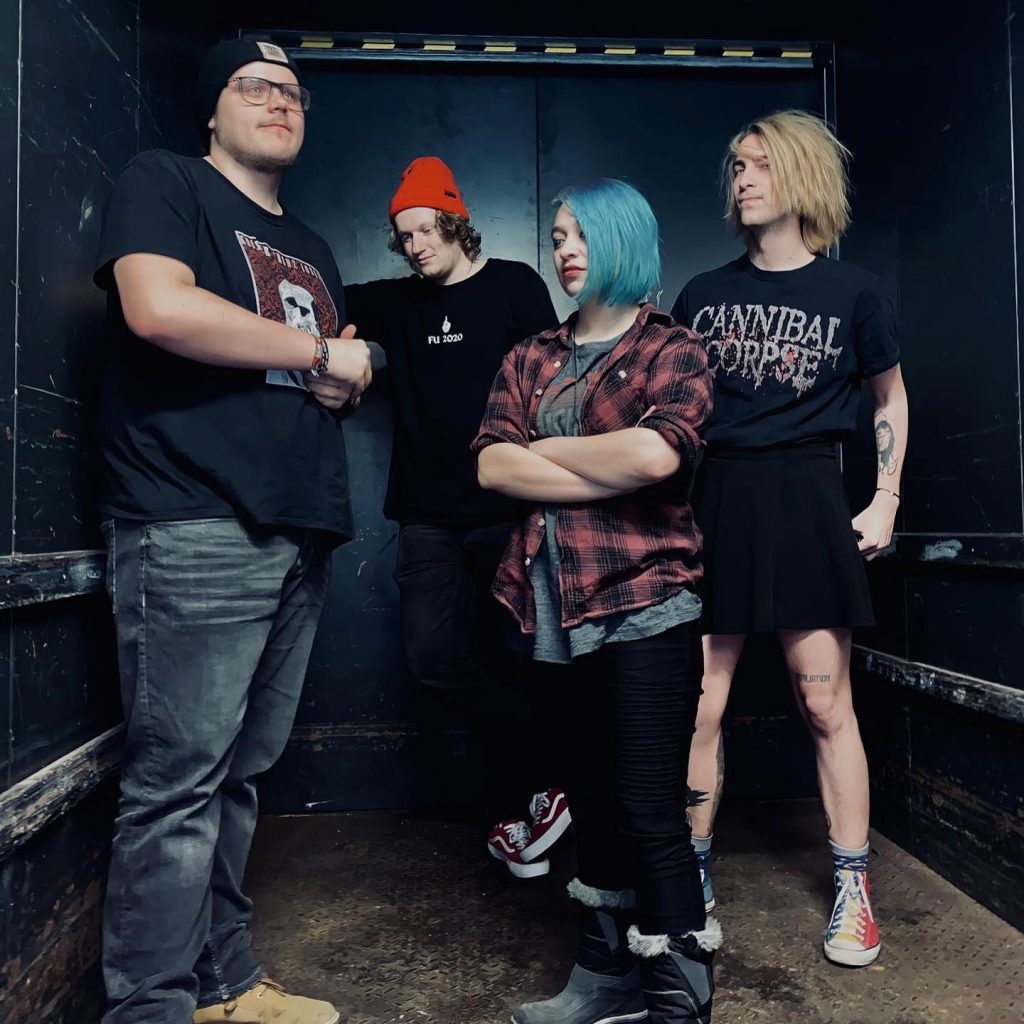 Laut ihrer Homepage fliesen hier Einflüsse von unter anderem Pissed Jeans, Henry Rollins, Fall Out Boy und Pearl Jam in einen Topf, heraus kommt dann dreckiger, rotziger Punkrock, der mit Melodien daherkommt, die im Kopf hängen bleiben und in die Beine gehen.
First Blood beinhaltet fünf Songs, die straight nach vorne preschen, und kaum gestartet, auch schon wieder durch sind. Zum Glück kann man gleich wieder auf Play drücken! Ganz schön cool was Blood and Champagne da zusammengeschustert haben. Die Stücke haben einen zum Teil, noch eher rohen Charme, der aber sehr gut gefällt.
Fazit: Geile EP von einer noch jungen Band, von der wie ich hoffe, wir in Zukunft noch mehr hören werden. Blood and Champagne haben definitiv mehr als nur 52 monatliche Hörer auf Spotify verdient. 8,5 von 10 Bängs.
Line Up:
Alexandra Hesse – Vocals
Oliver Breitenthaler – Gitarre
Emanuel Kozic – Bass
Simon Maier – Drums
Track List:
Don´t you walk away from me
Get off of my stage
Don´t tell me how to live
No other way
Just say no
https://bloodandchampagneband.weebly.com/?fbclid=IwAR0cYN0LC1s3m1nT1XMJDymx73r6m6oGb0rbEaYaoedUXFhR953XGd2YDD8
https://www.facebook.com/BloodAndChampagneBand
https://www.instagram.com/bloodandchampagneband/
Schlagwörter:
Alexandra Hesse
,
Blood and Champagne
,
Emanuel Kozic
,
EP Review
,
First Blood
,
NEWCOMER
,
Oliver Breitenthaler
,
Punk
,
Punk Rock
,
Simon Maier
,
Straight
Christian B
Ich höre alles von traditionellem Heavy Metal, Black, Death, Trash, Folk. Power über Punkrock und was es sonst noch so alles gibt, gut muss es halt sein. Bei was es mir allerdings die Zehennägel aufstellt ist langweiliger Prog wie in Dream Theater, Queensrÿche, Opeth und co. zelebrieren. Da schlafe ich schlichtweg ein.