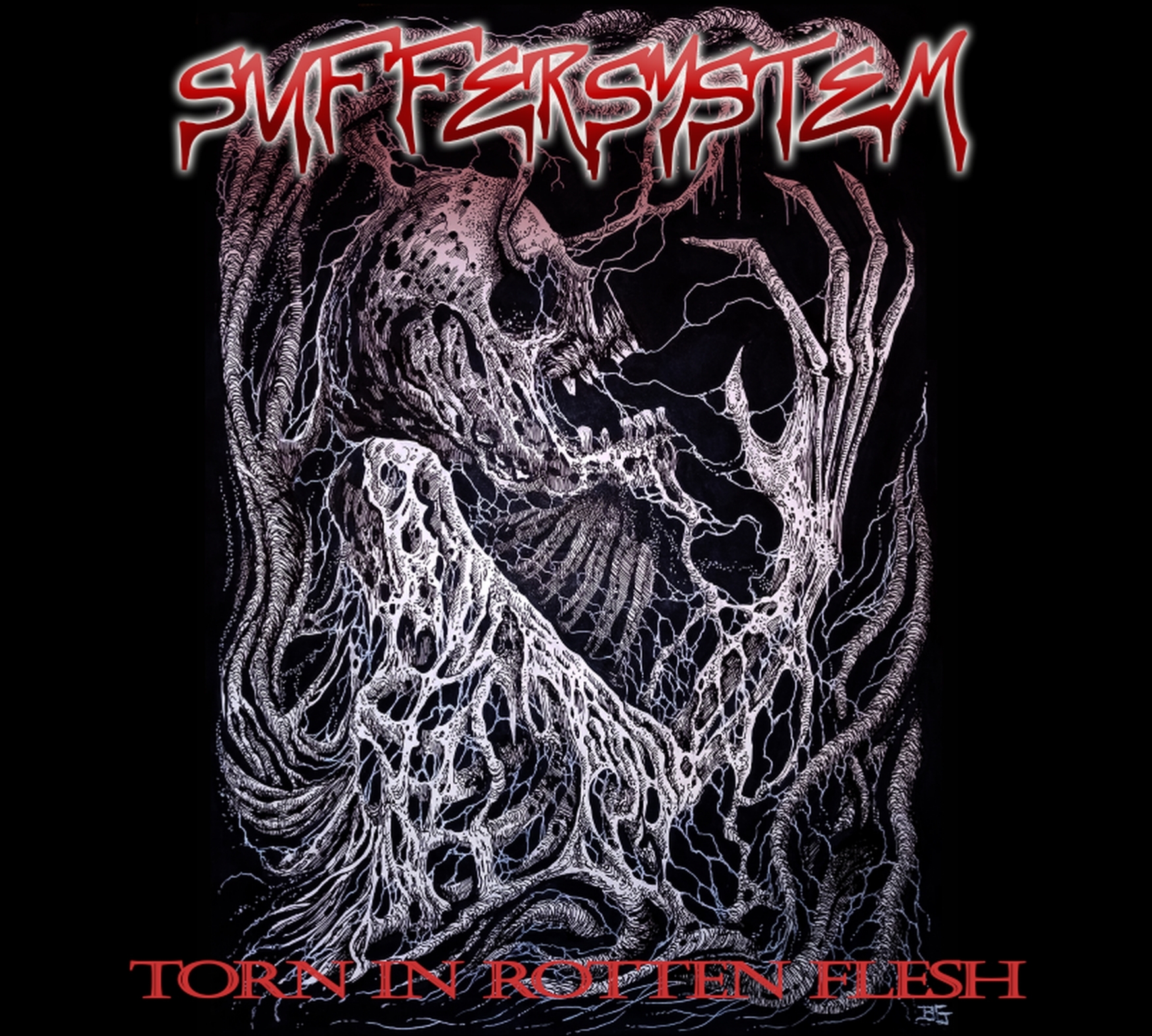 Man könnte meinen das Hattinger Todeskommando Padtberg/Funke befindet sich im Kreativmodus. Ist doch der letzte Suffersystem Output The End Of Ends gerade mal ein knappes Jahr her und hat man mit Defected Decay`s Kingdom Of Sin mal eben so ein richtig starkes Death Metal Album raus gehauen, so schiebt man 2021 gleich noch das nächste Suffersystem Album Torn In Rotten Flesh nach.
Mit Black Blood Records im Rücken, machen die beiden genau das, was sie am besten können. Rauen, extrem harten Death Metal. Präzise wie ein Schweizer Uhrwerk wird munter drauf los geknüppelt. Der Oldschool Sound des 80iger und 90iger Death Metal wird wie schon auf The End Of Ends derbe zelebriert und mit einigen Thrash lastigen Riffs aufgewertet.
Was mir als erstes auf Torn In Rotten Flesh aufgefallen ist, dass man Soundmäßig noch eine Schippe drauf gelegt hat. Der Sound kommt im allgemeinen kräftiger aus den Boxen. Desweiteren setzt man einen kleinen Haufen auf irgendwelche Experimente und bleibt sich selber treu. Tiefe Growls, schwere Riffs, harte Breaks, alles wieder auf Torn In Rotten Flesh vertreten. In Punkto Geschwindigkeit hat man ein klein wenig den Fuß vom Gas genommen. Aber nur ein kleines bisschen. Dafür kommt das dunkle, schleppende besser zur Geltung. Die Songs bohren sich wieder fies ins Ohrwerk, haben aber dieses gewisse Etwas, was ich so stark finde. Eingängigkeit trotz Härte. Man kann sich Torn In Rotten Flesh, drei bis vier mal hinter einander anhören und das Teil wird einfach nicht langweilig. Eher im Gegenteil!!!
Abschließend kann man sagen, trotz Quantität auch Qualität. Suffersystem haben mit Torn In Rotten Flesch wieder ein ganz starkes Death Metal Scheibchen raus gebracht und konnten noch auf The End Of Ends einen drauf setzen.
9 von 10 Bängs
VÖ: Bereits erschienen.
Suffersystem are:
Dirk Padtberg – Instruments
Daniel Funke – Vocals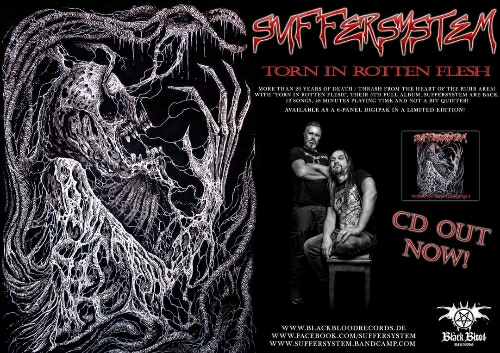 (4) Black Blood Records | Facebook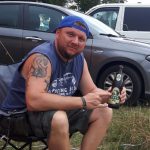 Christian
geb. 1977, Metalfan seit 1989, verheiratet, ein Sohn, Heavy, Death, Thrash und Hardcore. Der Fachmann, wenn es um Bands geht, die aus Ländern kommen, deren Namen die meisten nicht mal kennen.