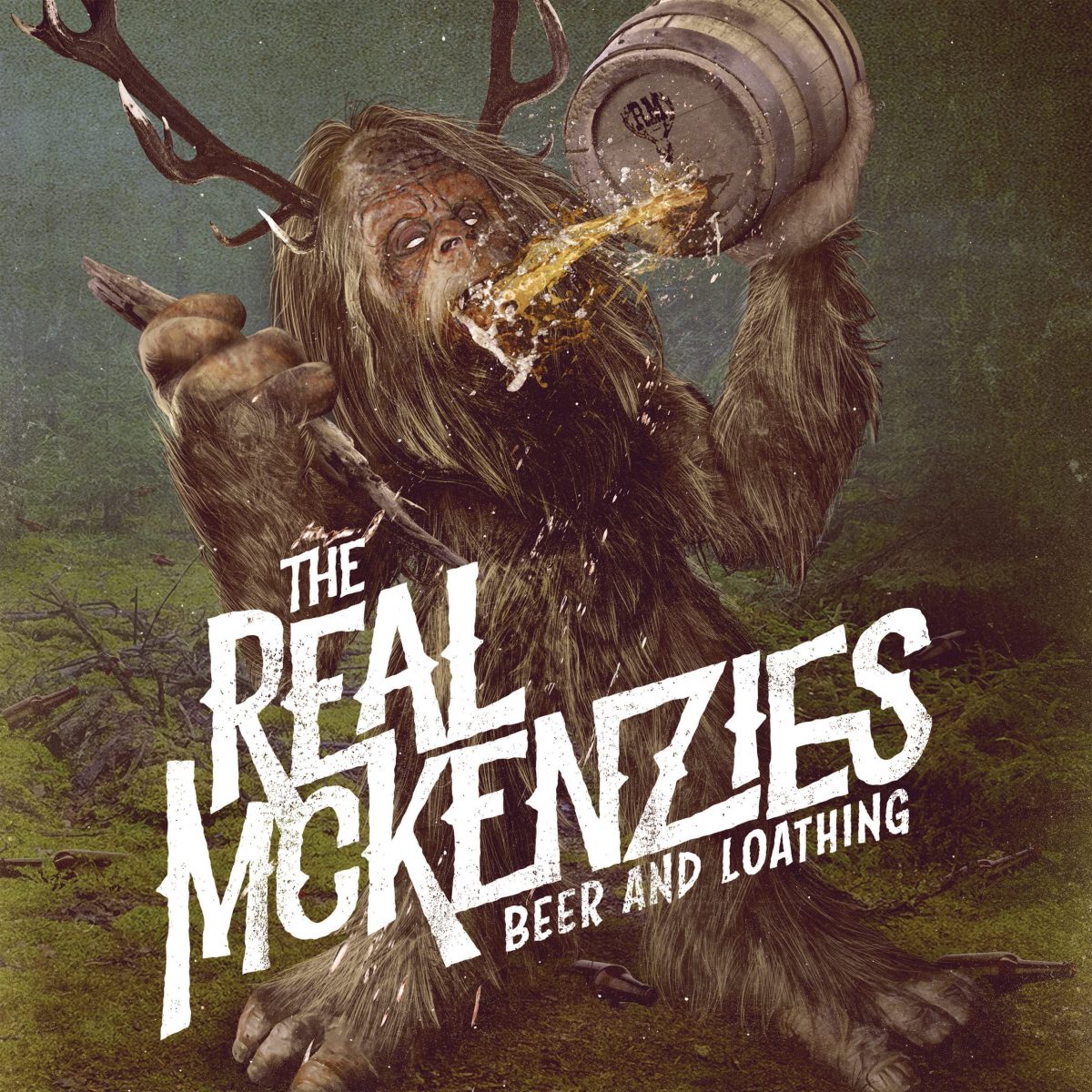 Ich bin ein Fan von Schottland, ebenso wie der umjubelten Serie Outlander deren erste Staffeln ebenfalls in Schottland angesiedelt sind. Ist das hier jetzt relevant? In gewisser weise sicherlich, denn Folk ist noch nicht wirklich prominent in meinen Gehörgängen und ich denke mit "Beer And Loathing" könnte sich das sicherlich ändern.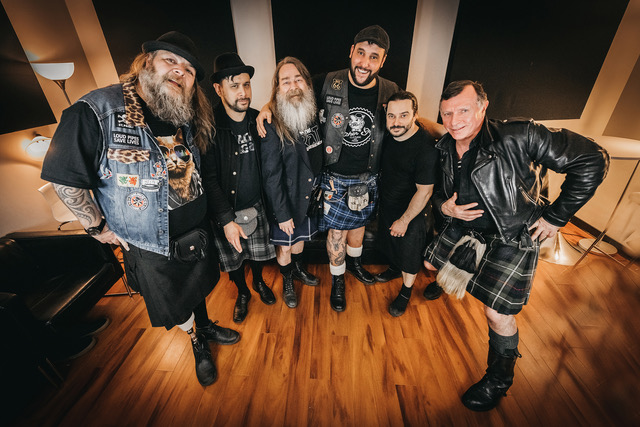 Nach dem Dudelsack Intro A Widow´s Watch, welches mich schon total begeistert, steigen wir mit Overtoun Bridge dann direkt in die Party ein. Biergetränkter Gesang, dazu ein im Mid-Tempo angesiedeltes Soundgewand, das mir förmlich den Geschmack von gutem Bier in den Mund zaubert und schon etwas süchtig macht.
Und dann? Tja, dann wird weiter feiner Folk Punk zelebriert. Mal gehen sie punkig schnell und rotzig zur Sache (Beer And Loathing, Death of the Winnipeg Scene, The Cremation of Sam McGee), mal folkiger (Cock Up Your Beaver, Whose Child Is This, The Ballad of Cpl. Hornburg). Egal wie man die Mucke aber kategorisieren will, in erster Linie geht es hier um Spass und der wird auch ordentlich vermittelt.
Mein persönliches Highlight ist Nary Do Gooder, das mit seinen knapp 2 Minuten Laufzeit nicht nur kurz sondern auch nahe am Vollrausch daher kommt. Die Vocals klingen wie frisch vom letzten Saufgelage und instrumental haben wir es mit einer Folk-Nummer zu tun, die es sich mit einem Punk gemütlich gemacht hat und so beide Seiten der Band ganz gut wieder spiegelt.
Fazit:
Manchmal braucht man nicht viele Worte um es bei Musik auf den Punkt zu bringen, so wie hier bei "Beer And Loathing". Ich wurde über die recht kurze Laufzeit ohne Frage gut unterhalten und konnte meine Birne auch einmal ausschalten. Auch mal schön.
Ich vergebe 7,5 von 10 Bängs.
"Beer And Loathing" erscheint am 3. Juli via Fat Wreck und wird als CD, Vinyl, Digitales Album und Stream erhältlich sein.
---
Line-Up:
Paul McKenzie – Vocals
Brent Alois Johnson – Bass & Vocals
Aspy – Bagpipes
Adam Ostick – Guitar & Vocals
Steve Loree – Guitar & Vocals
Sean Sellers – Drums
Ben J Rowland – Acoustic Guitar
Peter Loughlin – Backing Vocals
---
Tracklist:
A Widow's Watch
Overtoun Bridge
Big Foot Steps
Beer and Loathing
Cock Up Your Beaver
Nary Do Gooder
Death of the Winnipeg Scene
36 Barrels
Whose Child Is This
The Ballad of Cpl. Hornburg
The Cremation of Sam McGee
A Seafarer's Return
---
https://www.facebook.com/therealmckenzies
https://www.instagram.com/therealmckenzies/
Schlagwörter:
Beer And Loathing
,
CD Neuerscheinung
,
CD Relaese
,
CD Review
,
Digitales Album
,
Fat Wreck
,
Folk
,
Folk Punk
,
Neue Musik
,
neues Album
,
New Album
,
New Music
,
Punk
,
Stream
,
The Real McKenzies
,
Vinyl
Patrick
geb. 1993, Musik-Fan seit 2010, Verheiratet, Ein Sohn, Bevorzugte Genres: Metalcore, Post-Hardcore, Progressive Metal, Pop-Punk, Alternative Rock. Neben seiner sozialen Ader ist Patrick auch für feinste Recherche und Tiefe in seinen Reviews und Berichten bekannt.