Pünktlich zum Karfreitag erscheinenden Interimsalbums INTERLUDIUM feierten Powerwolf am Gründonnerstag eine denkwürdige Release-Party im Kölner Palladium. Bei nervigem Dauer-Nieselregen strömten die Fans schon frühzeitig in die Schanzenstraße, um eine fantastische Heavy Metal Oster-Messe zu feiern.
Als Support konnte man erneut Warkings gewinnen, die schon in den Wolfsnächten 22 begeisterten. Die maskierte "All Star"-Combo besteht aus Sänger Tribune (Georg Neuhäuser), Spartan (Schlagzeug), Crusader (Gitarre) und Viking (Bass). Unterstützt werden sie von Morgana Le Fey aka Secil Sen und dem unglaublichen Matthias 'Hephaistos' Schwaighofer.
Im Set haben sie die besten Songs aus fünf Jahren Bandgeschichte und vom aktuellen Album Morgana, dass am 11. November 22 erschienen ist. Die hymnischen Songs kommen beim Publikum sehr gut an, das besonders bei Fight leidenschaftlich mitsingt. Tribune animiert die Zuschauer in diversen Mitmach-Parts und bis in die letzten Reihen werden Arme im Takt gereckt und Köpfe mit gewippt. Ein gelungener, musikalischer Feldzug!
Nach kurzer Umbauphase übernehmen Powerwolf die Bühne. Und was Charles & Matthew Greywolf, Attila Dorn, Roel van Heldens und Falk Maria Schlegel dann abliefern, ist unfassbar gut! Die Kulisse ist gigantisch, die Musiker marschieren in Begleitung von Fackel tragenden Mönchen ein. Die Band hat an nichts gespart und verteilt Special Effects und Bühnenpyro mit ganz großer Kelle. Gleich zu Beginn setzen bei Faster Than the Flame die Flammenwerfer ein. Jeder Song wird vom "Rudel" frenetisch gefeiert und mitgesungen, Sound und Licht sind perfekt und die Stimmung könnte nicht besser sein. Neben dem obligatorischen Schnee zu Where the Wild Wolves Have Gone gibt es reichlich Feuerfontainen, Funken- und Konfettiregen und Donnerschläge. Ein paar Crowdsurfer ließen sich von dem heißen Spektakel nicht abhalten, was die an diesem Abend besonders aufmerksame, sehr gute Bühnen-Security zusätzlich ins Schwitzen gebracht haben dürfte. Powerwolf hatten einige Songs ihres neuen Albums auf der Setliste, ebenso aber die Klassiker, die bei keinem ihrer Konzerte fehlen dürfen:
Faster Than the Flame
Incense & Iron
No Prayer At Midnight
Amen & Attack
Dancing With the Dead
Armata Strigoi
Beast of Gévaudan
Stossgebet
Demons Are a Girl's Best Friend
Fire and Forgive
Where the Wild Wolves Have Gone
Sainted by the Storm
Resurrection by Erection
My Will Be Done
Let There Be Night
—
Sanctified With Dynamite
We Drink Your Blood
Werewolves of Armenia
Nach knapp zwei Stunden beenden Powerwolf ihr großartiges und mega unterhaltsames Konzertspektakel! 
Wer das Konzert verpasst hat, kann Powerwolf und Warkings hier sehen:
Powerwolf
02.-04.06.2023 – METALFEST – PILZEN – TSCHECHISCHE REPUBLIK
04.06.2023 – BARBA NEGRA OPEN AIR – UNGARN
06.06.2023 – ROMEXPO – RUMÄNIEN
07.-10.06.2023 – NOVA ROCK FESTIVAL – ÖSTERREICH
17.06.2023 – HELLFEST OPEN AIR – FRANKREICH
22.-24.06.2023 – TONNEN ROCK – NORWEGEN
24.06.2023 – TOPFEST – ABRAHAM – SLOWAKEI
28.06.-01.07.2023 – AUFERSTEHUNGSFEST – SPANIEN
14.07.2023 – SCHLOSSFESTSPIELE – RASTATT – DEUTSCHLAND
15.07.2023 – SB OPEN AIR – SAARBRÜCKEN – DEUTSCHLAND
11.-13.08.2023 – ALCATRAZ FESTIVAL – BELGIEN
16.-19.08.2023 – SUMMER BREEZE FESTIVAL – DEUTSCHLAND
17.-19.08.2023 – RELOAD FESTIVAL – DEUTSCHLAND
26.08.2023 – GIESSENER KULTURSOMMER – DEUTSCHLAND
03.-05.11.2023 – THE ROCK CIRCUS, DEN BOSCH – NIEDERLANDE
31.10.2023 – DÜSSELDORF – MITSUBISHI ELECTRIC HALLE – DEUTSCHLAND
02.11.2023 – RAVENSBURG – OBERSCHWABENHALLE – DEUTSCHLAND
03.11.2023 – BAMBERG – BROSE ARENA – DEUTSCHLAND
05.11.2023 – LEIPZIG – QUARTERBACK IMMOBILIEN ARENA – DEUTSCHLAND
Warkings
Die Welt erobern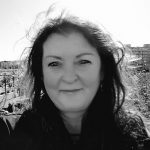 Karina
Karina ist für uns an Rhein und Ruhr unterwegs. Sie hört neben Metal auch Irish Folk Punk, Deutsch- und Mittelalterrock. Für gute Musik ist ihr kein Weg zu weit.