Genre: Ska, Punk
Land: USA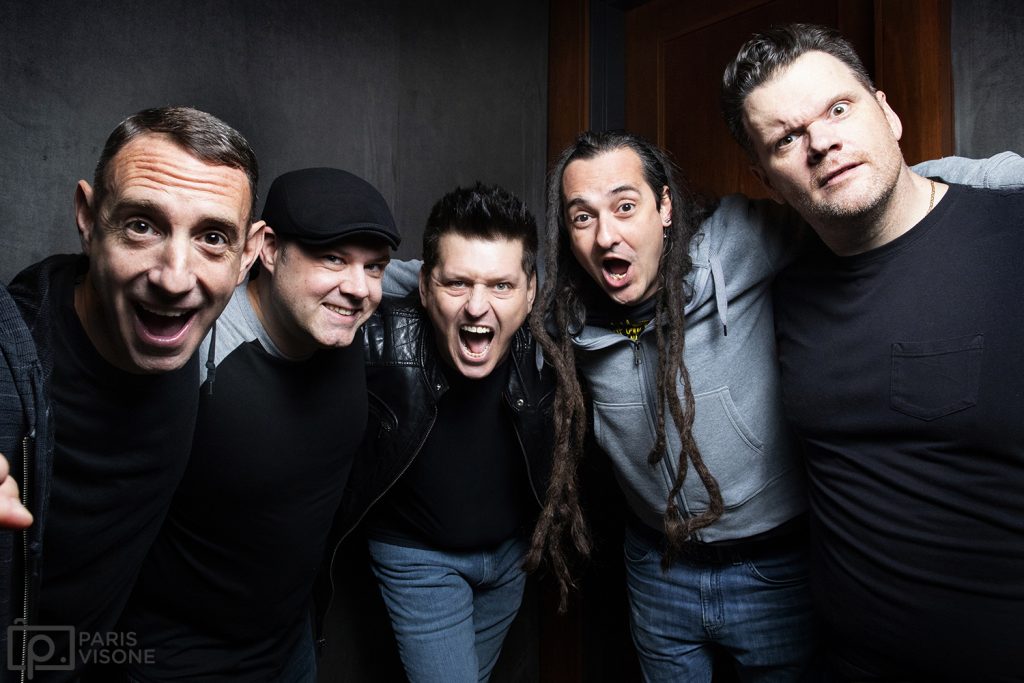 Less Than Jake sind eine Instanz, die man wohl nicht vorstellen muss. Seit nun mehr 28 Jahren sind sie unterwegs und haben bisher acht EPs, vier Live Alben, fünf Compilations und acht Alben veröffentlicht. Mit "Silver Linings" steht nun Album Nummer 9 in den Startlöchern.
Es mag am Stil der Band liegen, aber man hört ihnen ihr Alter in keinster Weise an. Wir starten mit der Ska Nummer The High Cost of Low Living, welche auch bereits den Ton des ganzen Albums vorgibt. Schnell und on point geht die Nummer in die Ohren. Wummende Gitarren, treibende Drums und dazu immer wieder eine Trompete.
Fans werden nichts wirklich Neues heraushören. Im Fall von Less Than Jake ist das aber auch total okay. Ein Album, das unglaublich viel Spaß macht und zum Abschalten einlädt. Keine Experimente, keine Spielereien, einfach straighter Ska Punk wie er sein soll.
Eigentlich könnte man hier bereits einen Schlusspunkt machen, jedoch gibt es hier auch ein paar Nummern, die für mich noch einmal mehr aus dem 12-Tracker herausstechen. So wie der wunderbare Ohrwurmrefrain bei Keep on Chasing, das groovige Anytime and Anywhere, das stampfend punkige Bill oder auch das entspannte So Much Less. Alles dazwischen ist eben Ska wie er sein soll. Punkt.
Fazit:
Solides Album ohne Müdigkeitserscheinungen, das uns den Sommer noch einmal zurückbringt.
Wer einfach Spaß haben möchte, ist hier genau richtig.
Ich vergebe 7,5 von 10 Bängs.
"Silver Linings" erschien am 11. Dezember via Pure Noise Records und ist als CD, Vinyl, Digitales Album und Stream erhältlich.
---
Line-Up:
Chris DeMakes – Guitar/Vocals
Roger Lima – Bass/Guitar/Vocals
Buddy "Goldfinger" Schaub – Trombone
Peter "JR" Wasilewski – Saxophone/Backing Vocals
Matt Yonker – Drums
---
Tracklist:
1. The High Cost of Low Living
2. Lie To Me
3. Keep on Chasing
4. Anytime and Anywhere
5. The Test
6. Dear Me
7. Monkey Wrench Myself
8. King oft he Downside
9. Lost at Home
10. Move
11. Bill
12. So Much Less
---
Schlagwörter:
Album Release
,
Album Review
,
Album Rezension
,
CD Relaese
,
CD Review
,
CD Rezension
,
Digitales Album
,
Less Than Jake
,
neues Album
,
Punk
,
Pure Noise Records
,
Silver Linings
,
Ska
,
Ska Punk
,
Stream
,
Uncle M Music
,
Vinyl
Patrick
geb. 1993, Musik-Fan seit 2010, Verheiratet, Ein Sohn, Bevorzugte Genres: Metalcore, Post-Hardcore, Progressive Metal, Pop-Punk, Alternative Rock. Neben seiner sozialen Ader ist Patrick auch für feinste Recherche und Tiefe in seinen Reviews und Berichten bekannt.