Killing Spree haben seit dem 13.03.20 mit In Conflict ihr zweites Langeisen am Start und damit schieben sie die Qualitätslatte im Bereich Melodic Death Metal ein ganzes Stück nach oben. Man hört dem Album an, wo die Band her kommt und wo sie hin will.
Ich glaube Ender der 80iger, als Enslaved (nicht zu verwechseln mit dem nordischen Haudraufkommando) gestartet ist, knüppelte man sich all die Jahre durch die Szene und bringt fast unbemerkt so ein Hammer Teil auf den Markt.
Es ist halt wie so oft, die Zutaten machen den Brei lecker und hier gibt man einfach alles, um diesen besonders lecker zu machen. Harter, technischer und anspruchsvoller Death Metal, mit ultratief gestimmten Gitarren, die sich zusammen mit gewaltigen Growls auf ein komplexes Rhythmusfundament aufbauen. Dazu kommen noch die sehr einprägsamen Melodien und der teils atmosphärische Sound. Alles in allem ein Rund Um Glücklich Packet für jeden Melodic Death Metal Fan. Für mich sind manchmal die Keybord´s etwas zu sehr im Vordergrund, aber ohne diese würde der Sound auf In Conflict nicht so mächtig erscheinen. Von daher nörgel ich mal wieder auf hohem Niveau.
Mein Fazit: Da ich leider keinen Vergleich zu den früheren Outputs habe, da ich die Band schändlicher Weiße nicht mehr auf dem Schirm hatte, ist für mich In Conflict ein Top Album in Sachen Melodic Death Metal, an dem sich einige Bands in diesem Genre messen werden müssen. Deshalb gibt's von mir 8 von 10 Bängs.
Tracks:
Doom
I`m What You Want To Be
Lost Times
In Conflict
November Sun
Resurrection
Dying One
Paris In Flames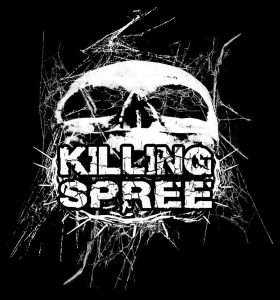 https://de-de.facebook.com/KillingSpreeGermany
https://de-de.facebook.com/pages/category/Record-Label/Black-Blood-Records-216311928466243/
Christian
geb. 1977, Metalfan seit 1989, verheiratet, ein Sohn, Heavy, Death, Thrash und Hardcore. Der Fachmann, wenn es um Bands geht, die aus Ländern kommen, deren Namen die meisten nicht mal kennen.