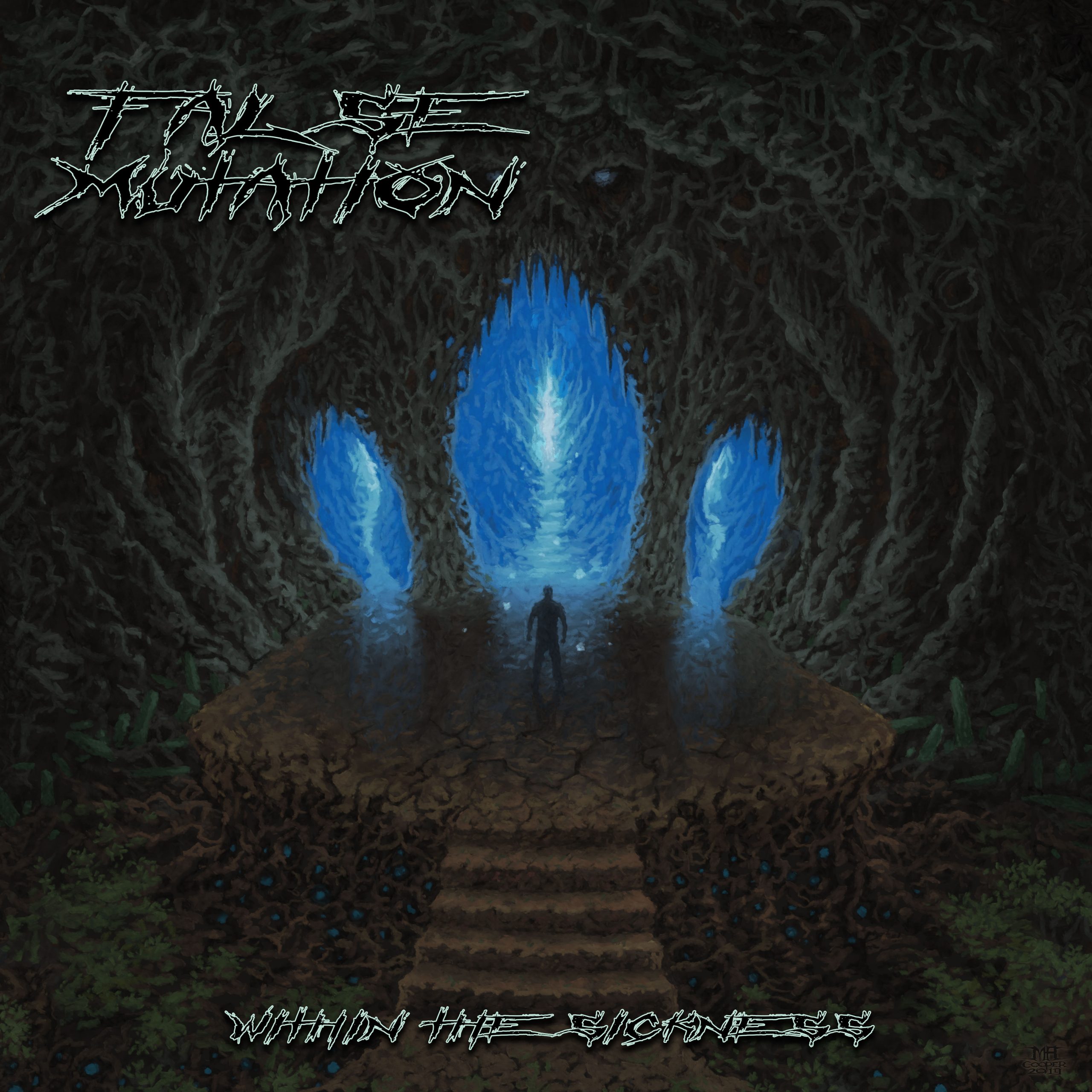 Ich hatte euch doch schon mal von der kleinen und lustigen Facebook Gruppe Death Metal Stübchen berichtet. Da bin ich ja mehr oder weniger aus Zufall auf die Band Suffersystem gestoßen. In der Band sind  Daniel Funke (voc) und Dirk Padtberg (alle Instrumente) aktiv. Kommen wir nun dahin, wo ich eigentlich schon längst hin wollte. Der gute Dirk hat noch eine zweite Spielwiese.
Die nennet sich False Mutation, und die hat es mehr als in sich. Was man bei Suffersystem noch als  Mischung aus Death und Thrash Metal bezeichnen kann, geht es bei False Mutation schon um einiges härter zur Sache. Man könnte fast meinen, hier wird schon ein amtlicher Grindcore runter geholzt. Wären da nicht diese brutal harten Breaks und dann doch noch diese fiesen Melodien, die sich sofort ins Hirn bohren.
Auf Lametta wird gänzlich verzichtet. Einfach, roh und brutal. So mag ich das. Derbe Growls, die zusammen mit Highspeed Gitarren diesen fiesen und kranken Sound ergeben. Die leicht satanischen Texte geben ihr übriges hinzu und Dirk erzählt in jedem Song eine Art Kurzgeschichte.
Kleines Abschlussfazit: Wer auf die etwas härtere Gangart im Death Metal steht, sollte beide Horchapparate riskieren. Fans von Deicide und Napalm Death sind hier sehr gut aufgehoben. Zwei Anspieltipps hätte ich noch, Burst Into Dust und Upon The Throne Of Baphomet.
8 von 10 Bängs
Alle Songs und Instrumente von Dirk Padtberg.
Declare Extinction
Everlasting Night
Within The Sickness
Shrine Of Mutilation
Winged Angel Of  Death Descend
Brust Into Dust
Dead But Burning
Astaroth Beast Awakes
Feast Of Corpses
Plaque Bacteria
Drain Into The Bloodstream
Upon The Throne Of Baphomet
Luciferion
https://falsemutation.bandcamp.com/album/within-the-sickness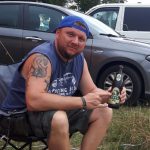 Christian
geb. 1977, Metalfan seit 1989, verheiratet, ein Sohn, Heavy, Death, Thrash und Hardcore. Der Fachmann, wenn es um Bands geht, die aus Ländern kommen, deren Namen die meisten nicht mal kennen.