Album Reviews, Reviews
Slash featuring Miles Kennedy and the Conspirators – Living the dream – CD Review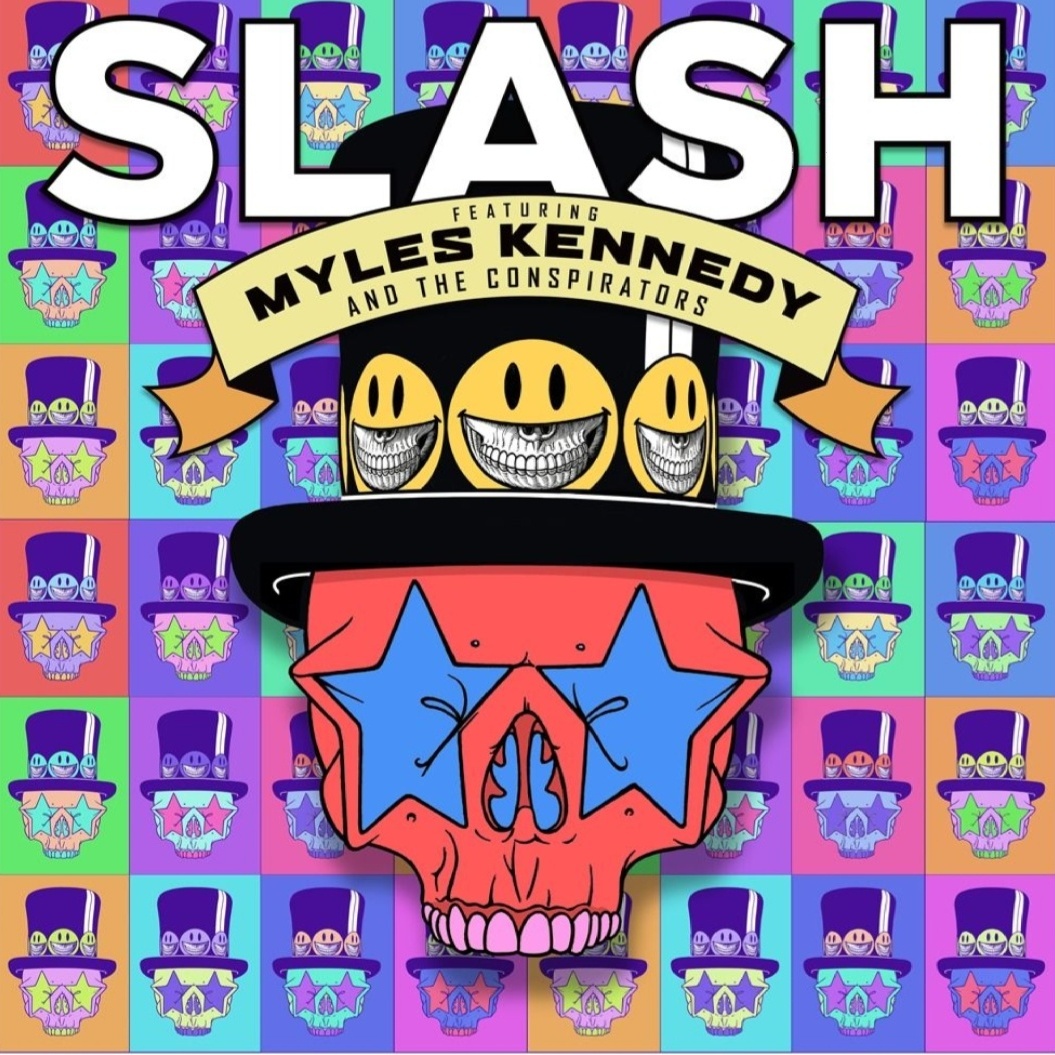 "Living the Dream" ist Slash´s viertes Soloalbum seit 2010, sein drittes mit Myles Kennedy and the Conspirators. Was beim Debüt noch mit verschiedenen Gastsängern startete, bei dem Myles zwar auch schon den Löwenanteil der Songs eingesungen hat, wurde für den sympatischen Amerikaner schnell zum festen Zweitjob, neben seiner Stammformation Alter Bridge.
Aber das ist für mich das Luxusproblem bei dem Album. Myles ist ein begnadeter Sänger mit einer einzigartigen Stimme, der auf jedem Album seine Duftmarke hinterlässt. Dadurch klingen einige der Songs wirklich stark nach Alter Bridge, meist bei den getrageneren Stücken wie "Lost inside the Girl", oder den grandiosen Balladen "The One You Loved" und "The Great Pretender", sowie "Driving Rain" mit seinem Breitwand Chorus. Daduch "verliert" die
---
Band (von  einem Soloprojekt kann man wirklich nicht sprechen) etwas an Identität. Den  Unterschied macht definitiv Slash, der viel Rock`n´Roll lastiger an der Gitarre zu Werke geht als sein Kollege Mark Tremonti.
"Serve you Right" atmet sogar Guns`n´Roses Spirit, "My Antidote" mit untypischem rhythmischen Beginn begeistert mit brilliantem Solo. Natürlich trägt jeder Song auch durch Slash´s signature Gitarrenspiel seine unverwechselbare Handschrift. Hier waren Vollblutmusiker am Werk, die ein Rock ´n´Roll Album eingespielt haben, das mit jeder Note Spaß macht. Ab Februar 2019 gibt es das Alles auf europäischen Bühnen zu bestaunen. Für das Album vergebe ich 8 von 10 Bängs!
Michael
Baujahr '67. Metalhead seit 1979. Musikalische Vorlieben: NWOBHM, Power Metal, Epic Metal, Bombast Metal, Doom, Melodic Death Metal, Alternative Rock, und alles dazwischen, Hauptsache es ist authentisch! Michael ist unser "wandelndes Musiklexikon". Es gibt nichts, was er nicht weiss. Wahrscheinlich sogar die Anzahl der Leberflecke von Elvis´ verstorbenen Zwillingsbruder Aaron!