News
Wacken Open Air 2023:
Egal ob Akkustik-Set, Comedy, Latenightshow oder Poetry Slam – Auf der Welcome To The Jungle Stage erwartet euch bereits ab Montag schon das Programm der etwas anderen Art!
Mit dabei sind im musikalischen Sektor: Acoustic Steel, Pensen Paletti, Alien Rockin Explosion, Mit Ohne Strom, The Ukeboys, Heavy Metal Barpiano, Cam Cole und natürlich Mambo Kurt!
Erweitert wird das Programm durch Metal Yoga mit Saskia, Wacken Slam Battle, Q&A: mit Matt Stocks & Gästen, Comedy Einlagen von Kay Ray und Torsten Sträter als auch Lesungen, die da wären: Rock Stories (mit Christof Leim), Kumpels in Kutten, Uwe Bahn mit We will Rock You, Wacken – Das perfekte Paralleluniversum, KrachmuckerTV als auch Hard, Heavy & Happy (mit Nico Rose)
Und einmal mehr wird jeder Abend von Maschines Latenight Show abgerundet!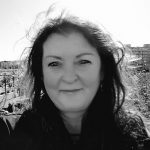 Karina
Karina ist für uns an Rhein und Ruhr unterwegs. Sie hört neben Metal auch Irish Folk Punk, Deutsch- und Mittelalterrock. Für gute Musik ist ihr kein Weg zu weit.