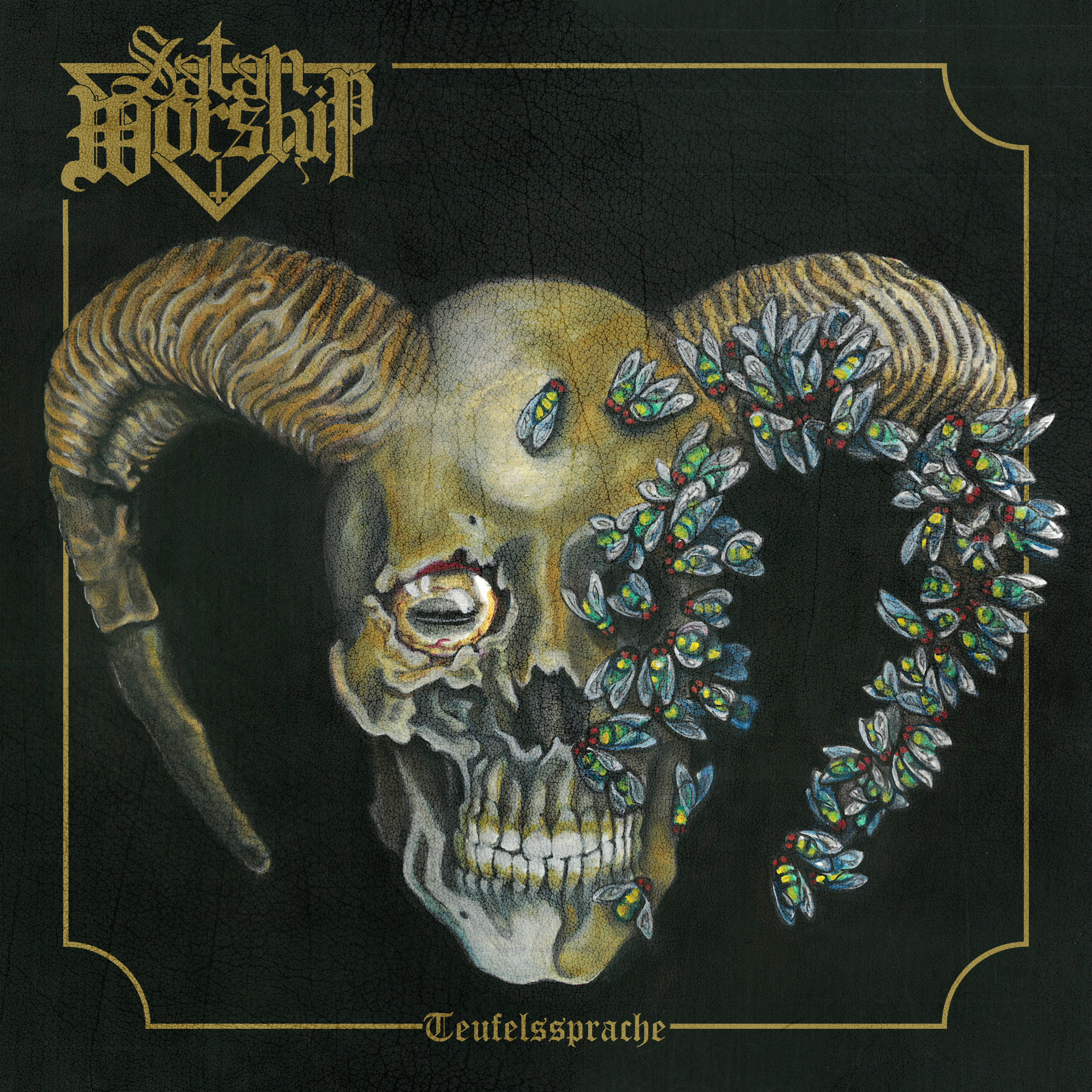 Black Metal, Death Metal, Thrash Metal und ein dickes Pfund Rock´n Roll. All diese Zutaten schmeißen Satan Worship zusammen und erschaffen damit eine Ausgeburt der Hölle.
Okay, ganz so schlimm ist es nun doch nicht, ich wollte nur mal ein Klischee bedienen. Aber mit der Mischung, dass passt soweit und diese, jene Mischung rumpelt sehr amtlich aus den Boxen. Black`n Roll so zusagen.
Satans Worship gibt es seit 20011, 2015 erschien das erste Demo Tape Poison and Blood. 2017 folgte dann auch gleich die I`m The Devil EP.
Nach etwas längerer Wartezeit folgt nun Teufelssprache. Acht Songs, plus einem Cover (Antichrist von Sepultura) hämmern gnadenlos ins Hirn.
Hasserfüllt, schonungslos und dem Chaos zugeneigt, ballern Satan Worship aus allen Rohren. Aber auch aus all dem  Chaos und infernalischem Krach hört man Erfahrung, Routine und Können der Band heraus.
Crustig, punkig, rotzig. Mittelfinger nach oben und mit etwas Ironie, so könnte man die Songs beschreiben. Leatherface Perkele speit seine giftigen Vocals ins Mikro und wird dabei tatkräftig von Max The Necromancer an der Gitarre und Marc Reign El Patron an den Trommeln unterstützt.
Offen wird dem Lucifer gehuldigt und mit einem passenden Soundtrack unterlegt.
Fazit: Bei Teufelssprache ist Nomen gleich Omen. Satanische Texte, die man mit einem Augenzwinkern betrachten sollte, satte Growls, Tiefe Klampfen und die oben genannte Mischung machen das Album zu einem kleinen Highlight am Anfang des Jahres.
9 von 10 Bängs
Band: SATAN WORSHIP
Album: Teufelssprache
Genre: Black Metal
Label: Folter Records
Vertrieb: Alive
VÖ: 31.01.2020
Tracklist:
 1. Death Incarnate
2. Under Sign Of The Reaper
3. The Last Days Of Paul John Knowles
4. Satanik Werewolves
5. Motherfucker´s Apokalipse
6. La Catedral
7. Mass Murder
8. Antichrist
9. Aokigahara
Time: 36:01
Band: Leatherface Perkele/Vox+Bass , Max The Nekromancer/Guitars, Marc Reign El Patron/Drums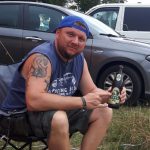 Christian
geb. 1977, Metalfan seit 1989, verheiratet, ein Sohn, Heavy, Death, Thrash und Hardcore. Der Fachmann, wenn es um Bands geht, die aus Ländern kommen, deren Namen die meisten nicht mal kennen.