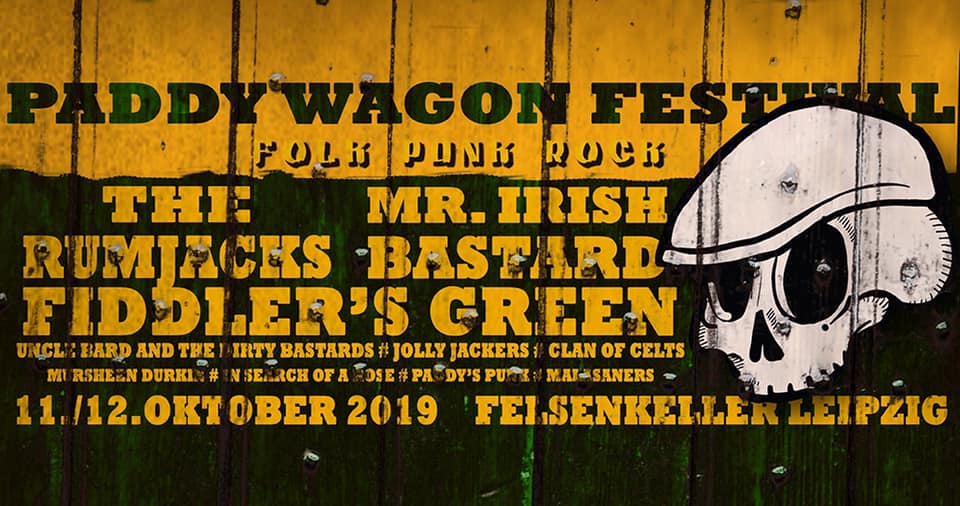 Am 11./12. Oktober findet wieder das PADDY WAGON FESTIVAL im Felsenkeller Leipzig statt! In diesem Jahr mit dabei: The Rumjacks, Mr. Irish Bastard, Fiddler's Green, Uncle Bard & The Dirty Bastards, Jolly Jackers,  Muirsheen Durkin, Clan of Celts,  In Search Of A Rose, Paddy's Punk und MALASAÑERS 
Tickets gibt es ab 44,45 €
Gewinnt 2 x 2 exklusive Gästelistenplätze für das Paddy Wagon Festival in Leipzig.
Einfach bis 01.10.2019, 13.00 Uhr eine Email mit dem Betreff: Paddy Wagon FESTIVAL an karina.r@rockmagazine.net und mit etwas Glück im Oktober dabei sein.  Die Gewinner werden persönlich per e-mail benachrichtigt.
Paddy Wagon Festival 2019 // 11. & 12.10.2019
Tickets: http://bit.ly/reservix-tickets
proll-streetwear@live.de
https://macslons-shop.com/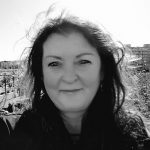 Karina
Karina ist für uns an Rhein und Ruhr unterwegs. Sie hört neben Metal auch Irish Folk Punk, Deutsch- und Mittelalterrock. Für gute Musik ist ihr kein Weg zu weit.