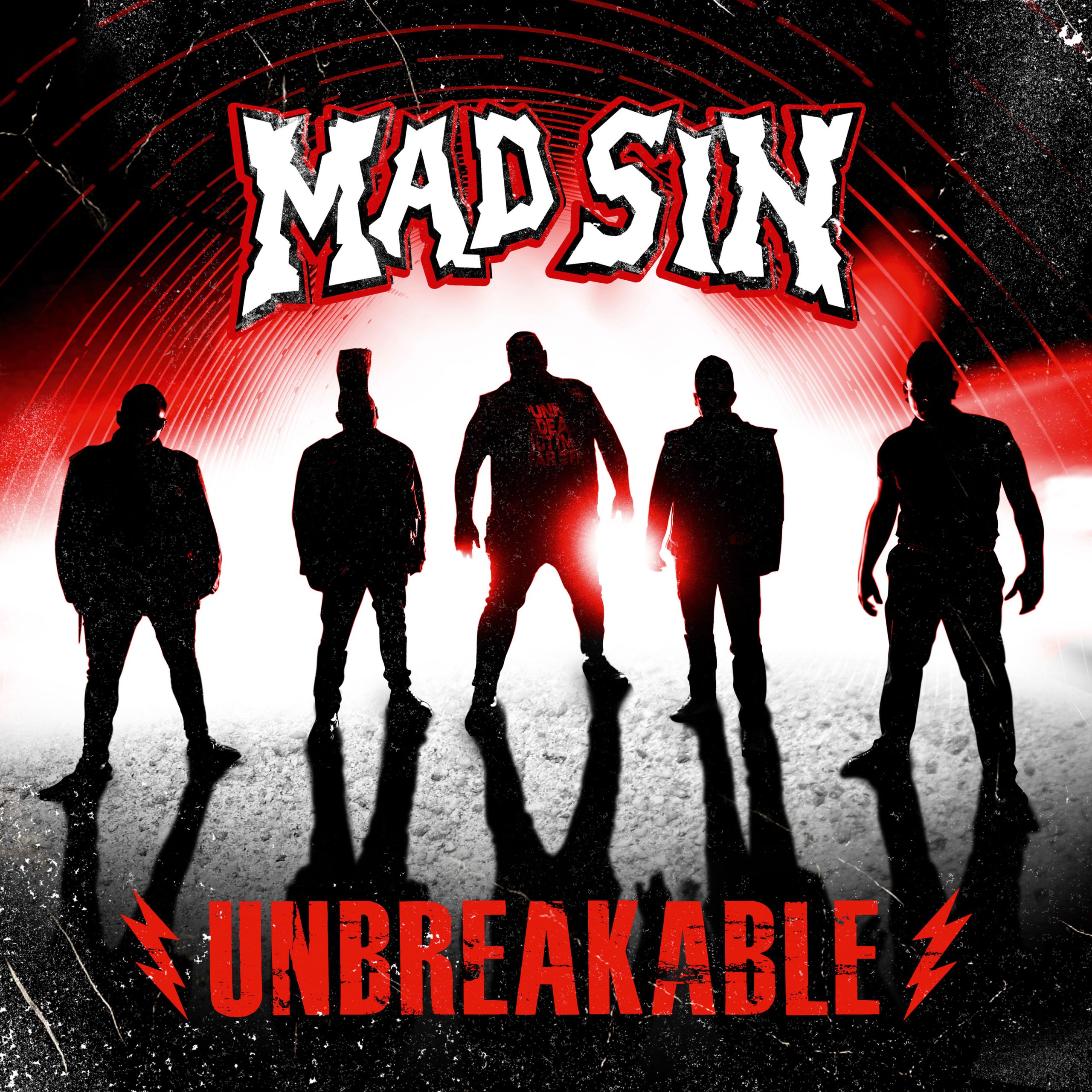 VÖ: 11.09.2020
Bandinfo: MAD SIN aus Berlin
Genre: Psychobilly Punk
Label: Century Media Records
Available as: Ltd. CD Digipak, Gatefold LP+CD, Digital Album

Mad Sin wurde 1987 von Koefte De Ville in Berlin gegründet. Zuletzt brauchte und nahm sich der Frontmann eine Auszeit. Aber heute, zehn Jahre nach dem Vorgänger "Burn and Rise"  das Licht der Welt erblickte, veröffentlichen Mad Sin das langerwartete, inzwischen 15. Album mit 16 brandneuen Nummern und reichlich Ohrwürmern, die massiv gute Laune verbreiten.
Aber bei allem Spaß haben die Texte auch reichlich Tiefgang. Manchmal muss man dafür zwischen den Zeilen lesen.
 "Jedes Lied auf Unbreakable hat eine Nachricht oder eine Bedeutung." De Ville
Mit "Unbreakable" liefern Mad Sin ein abwechslungsreiches Genre-Crossover aus Country, Punk, Metal, Blues, Ska, Garage mit einem großen Klecks Rockabilly.
Mad Sin nahmen das Album  in Spanien bei den Mischgurus Albert Suzmosas und Alicia Marin Martinez auf. Sascha "Busy" Bühren (Seeed, Motörhead, Iced Earth, The Boss Hoss) masterte die Platte in Berlin.
Die Speednummern Are You Ready? und Aggression sowie die beiden deutschsprachigen Nummern  Alles ist schlecht  und Totgesagte leben länger habe ich als Anspieltipps für Euch ausgewählt, aber verpasst nicht den Rest von Unbreakable.
Von mir gibt es für Unbreakable 8,5 von 10 Bängs!
Band:
Vocals: Koefte deVille aka The Big Chief
Double Bass: St. Valle aka The Warden
Guitars: Andy Kandil aka Slick Baby
Guitars: Manny Anzaldo
Drums: KO Ristolainen
Tracklist:
1. The Awakening (Intro)
2. Are You Ready?
3. Moon Over Berlin
4. Alles ist schlecht
5. Hallucinate
6. Aggression
7. Shine A Light
8. House Of Fun
9. All My Friends
10. Till Death Do Us Part
11. Memento Mori
12. Something's Wrong
13. Totgesagte leben länger
14. Kill Girl
15.The Long Hard Road Back From Hell
16. Unbreakable
Discography:
Chills & Thrills in a Drama of Mad Sin & Mystery (1988)
Distorted Dimensions (1990)
Amphigory (1991)
Break the Rules (1992)
A Ticket into Underworld (1993)
God Save the Sin (1996)
…Sweet and Innocent? …Loud and Dirty! (1998)
Survival of the Sickest (2002)
Dead Moon's Calling (2005)
Burn and Rise (2010)
Unbreakable (2020)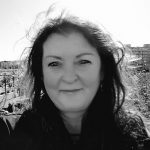 Karina
Karina ist für uns an Rhein und Ruhr unterwegs. Sie hört neben Metal auch Irish Folk Punk, Deutsch- und Mittelalterrock. Für gute Musik ist ihr kein Weg zu weit.