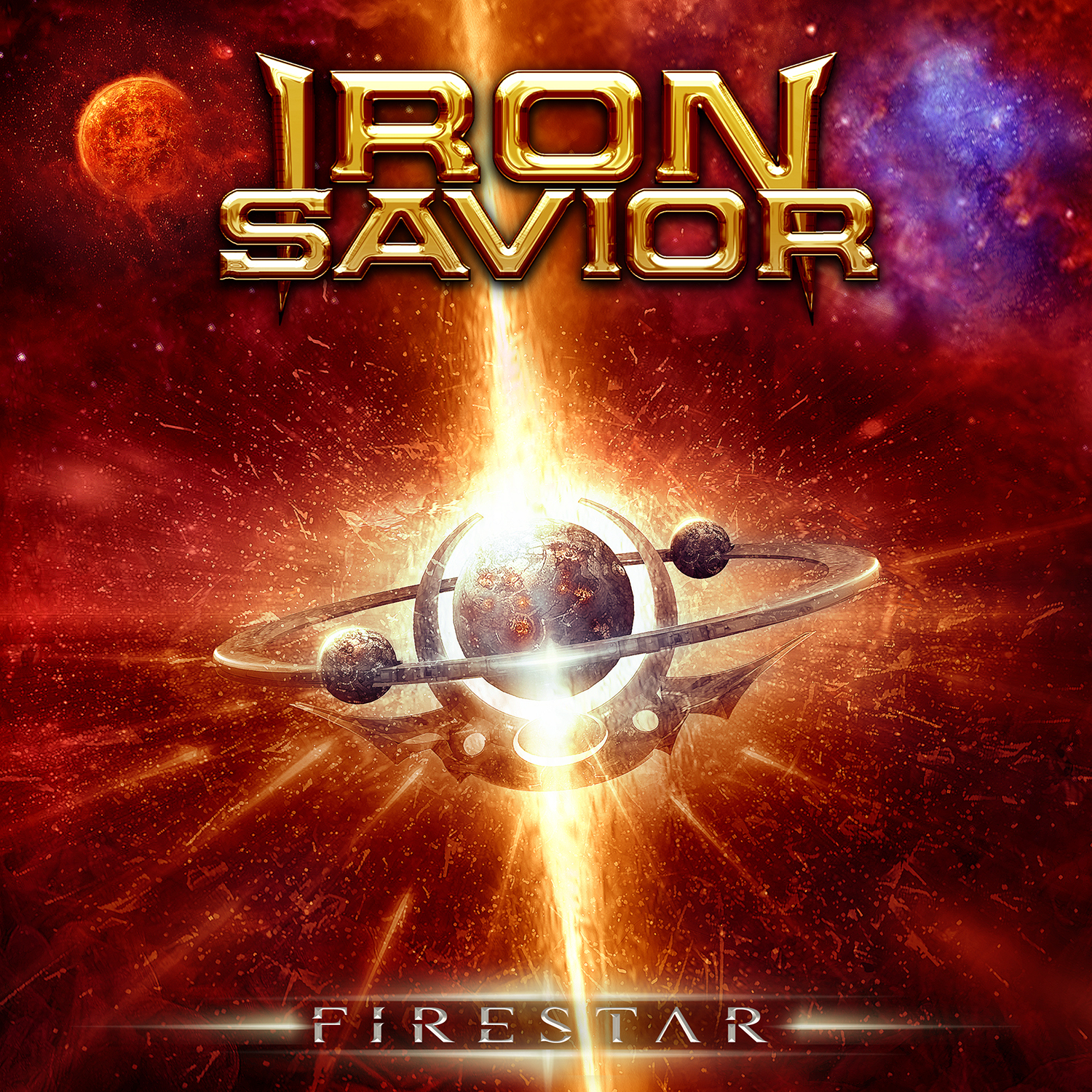 Genre: Power Metal
"In the kingdom of thunder and steel, where monsters and dragons are real, where heroes and kings riding to battle, where we all unite, in the realm of Heavy Metal", schon alleine für diese Textzeile würde ich volle Punktzahl geben, wie episch und wahr sie doch ist. Aber auch musikalisch ist diese Hymne ein Kracher,  Power Metal vom Feinsten und ohne Schnörkel. Der Titel hält sich seit Tagen hartnäckig in meinem Kopf und es ist nicht der einzige Song von Firestar der ein solches Potenzial hat.
Kann sich einer vorstellen, wie schwierig es ist ein Review über ein Album zu schreiben an dem es nichts zum Rumnörgeln gibt? (ziemlich unprofessionelle Haltung – die Red.) Genau das ist hier der Fall, zehn Nummern die direkt ins Genick fahren und teilweise bis zu 176 Bpm, der Titeltrack Firestar, erreichen! Dazu noch das poppige, mit bestem 80er Jahre Flair ausgestattete Through The Fires Of Hell, ein richtig schöner Gefühlsausbruch der seiner Frau gewidmet ist .
Und auch beim Sound, der aus den Boxen tönt, gibt es nichts auszusetzen. Dieser ist Druckvoll und wirkt zu keiner Zeit überproduziert, auch hier hat Piet Sielck beste Arbeit geleistet.
Darum kann mein Fazit nur lauten: Iron Savior in Höchstform. Die Band um Piet Sielck steht ja an sich schon für beste Qualität im Heavy Metal Sektor Made in Germany, aber dieses Mal haben sie nochmal eine Schippe draufgelegt und sich selbst übertroffen, dafür 9,5 von 10 Bängs
Firestar erscheint am 06. Oktober über AFM Records
Line Up:
Piet Sielck – Vocals, Guitars
Joachim "Piesel" Küstner – Guitars
Jan S. Eckert – Bass
Patrick Klose – Drums
Track List:
The Titan
Curse of the Machinery
In the Realm of Heavy Metal
Demise of the Tyrant
Firestar
Through the Fires of Hell
Mask, Cloak and Sword
Across the Wastelands
Rising from Ashes
Nothing Is Forever
Together as One
https://www.facebook.com/ironsavior1996
Schlagwörter:
AFM Records
,
Album Release
,
Blind Guardian
,
Firestar
,
Gamma Ray
,
Hamburg
,
Heavy Metal
,
Helloween
,
Iron Savior
,
Jan S. Eckert
,
Joachim Küstner
,
Made in Germany
,
Patrick Klose
,
Piesel
,
Power Metal
Christian B
Ich höre alles von traditionellem Heavy Metal, Black, Death, Trash, Folk. Power über Punkrock und was es sonst noch so alles gibt, gut muss es halt sein. Bei was es mir allerdings die Zehennägel aufstellt ist langweiliger Prog wie in Dream Theater, Queensrÿche, Opeth und co. zelebrieren. Da schlafe ich schlichtweg ein.