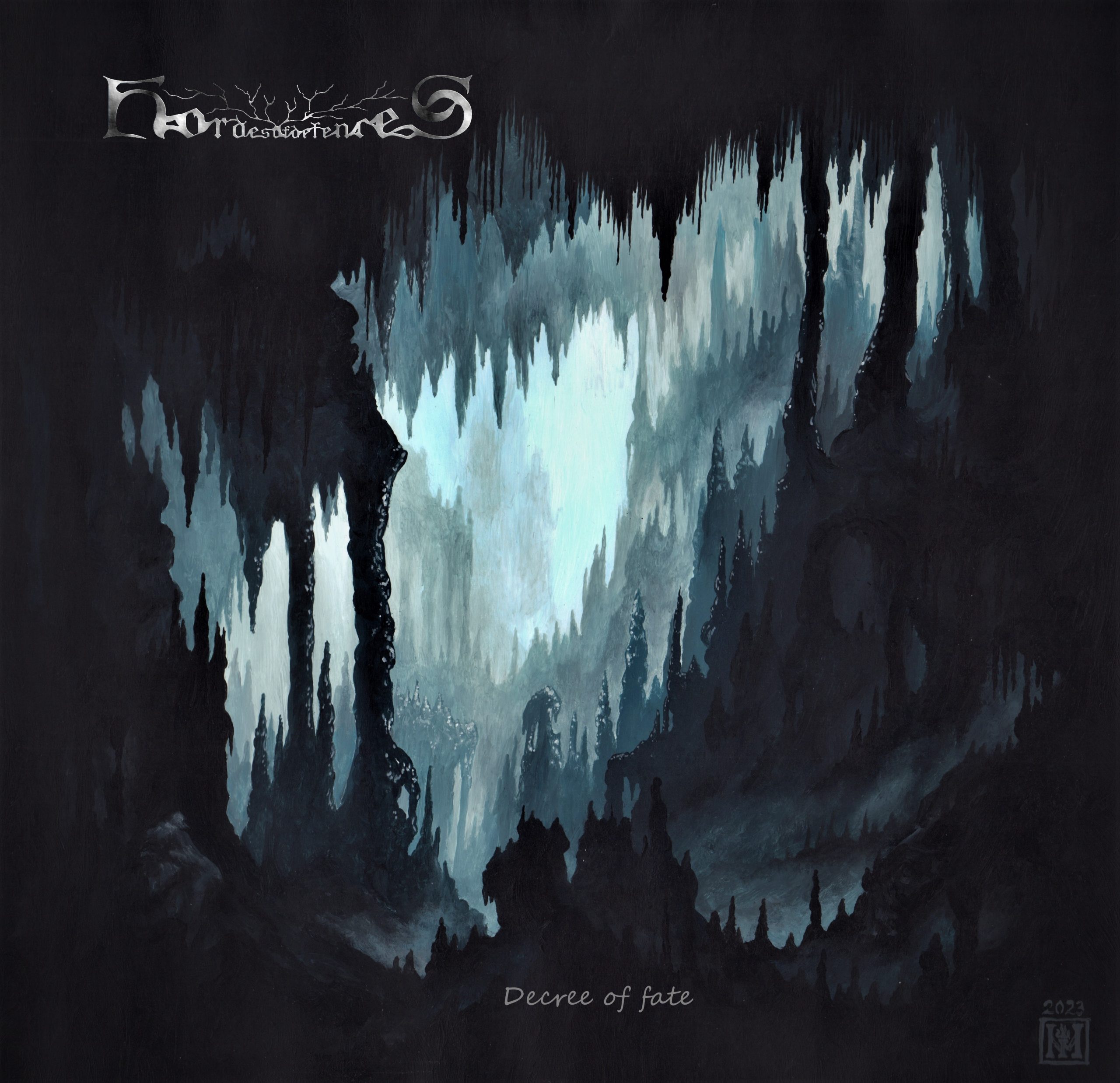 Rau, kalt, schleppend. Mit diesen paar Worten, kann man Decree Of Fate von Hordes Of Defences am besten und schnellsten beschreiben.
Fünf neue Songs präsentieren uns Hordes Of Defences auf ihrer zweiten EP Decree Of Fate. Allesamt in einem schweren, melancholischen Mid-Tempo gehalten. Stilistisch spannt man den Bogen von Death Metal über Black Metal hin zu kräftigen Doom Metal. Und da macht es mal wieder die Mischung, wenn man am Ende das Gesamtbild der Songs betrachtet. Die Schwere und das Bleierne des Death- und Doom Metal, das atmosphärische des Black Metal und vereinzelte Folk Metal Einflüsse ergeben hymnenhafte Songs, die sich gleich mal im Gehörgang festsetzen. Man setzt gekonnt tiefe Growls und clean Gesang ein und um die Sache aufzulockern, kommt teils gebetsartiger Sprechgesang zum Einsatz, wie man es aus der Folk/Pagan Scene kennt. Textlich bewegt sich die Band, die aus Waltershausen in Thüringen stammt, in der Natur. Man singt/growlt über Freiheit, Wahrheit und den schwierigen Weg, diese zu finden.
Alles in allem, eine kurzweilige Geschichte, die die Vorfreude auf mehr schürt.
8,5 Bängs von 10.
VÖ: Bereits erschienen.
Hordes Of Defences sind:
M.O. – Drums
K.M. – Guitar/Vocals
UZIEL – Bass/Growls
Music | Hordes of Defences (bandcamp.com)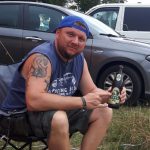 Christian
geb. 1977, Metalfan seit 1989, verheiratet, ein Sohn, Heavy, Death, Thrash und Hardcore. Der Fachmann, wenn es um Bands geht, die aus Ländern kommen, deren Namen die meisten nicht mal kennen.