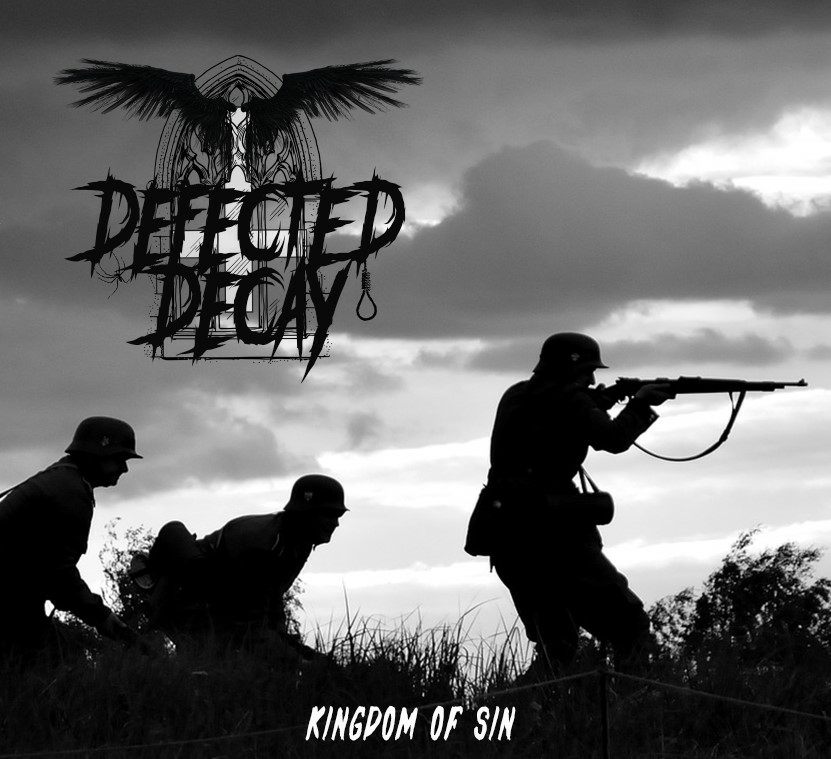 Es gibt was neues aus dem Hause Funke/Padberg. Die beiden Death Metal Maniacs haben uns ja im März erst mit dem starken Album von Suffersystem (The End Of Ends) erfreut und haben seit geraumer Zeit ein neues Projekt am Start.
Defected Decay wurde von den beiden im Spätsommer 2019 geründet und innerhalb von einigen Monaten wurden acht Songs geschrieben. Diese wurden dann von Dezember 2019 bis April 2020 in Eigenregie eingetrümmert. Eingetrümmert im wahrsten Sinne des Wortes. Kingdom Of Sin ist eine absolute Abrissbirne, die nur Schutt und Asche hinterlässt. Die Geschwindigkeit wurde auf das Nötigste reduziert und es scheppert und rumpelt an allem Ecken. Funke grolwt und keift wieder, als wenn es kein morgen gäbe und Padberg versieht die Geschichte mit einem amtlich, fetten Sound. Herausgekommen sind dabei, acht Mid-Tempo Stampfer die einem das Trommelfell zerfetzen. Roher, düsterer Death Metal, der straight nach vorne geht. passend zur Thematik des ganzen Albums, welches die Grausamkeiten des zweiten Weltkrieges, basierend auf Erzählungen von Zeitzeugen, beschreibt.
Abschließend bleibt zu sagen, das Kingdom Of Sin ein absolut starkes Death Metal Album geworden ist. Kurze, kantige Riffs, teils doomige Passagen und etwas Melodie machen die Angelegenheit sehr kurzweilig. Deshalb,
8 von 10 Bängs.

Defected Decay is:
Vocals – Daniel Funke
Instruments – Dirk Padberg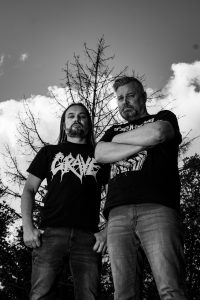 Songs:
Kingdom Of Sin
Baptized In Blood
Exposed In Guts
Redefine Darkness
Sacrilege Of Doom
Mangled Remains
Obscured In The Deep
The Gate Of Hell
VÖ: Bereits erschienen.
https://www.facebook.com/DefectedDecay/
https://defecteddecay.bandcamp.com/album/kingdom-of-sin
Christian
geb. 1977, Metalfan seit 1989, verheiratet, ein Sohn, Heavy, Death, Thrash und Hardcore. Der Fachmann, wenn es um Bands geht, die aus Ländern kommen, deren Namen die meisten nicht mal kennen.