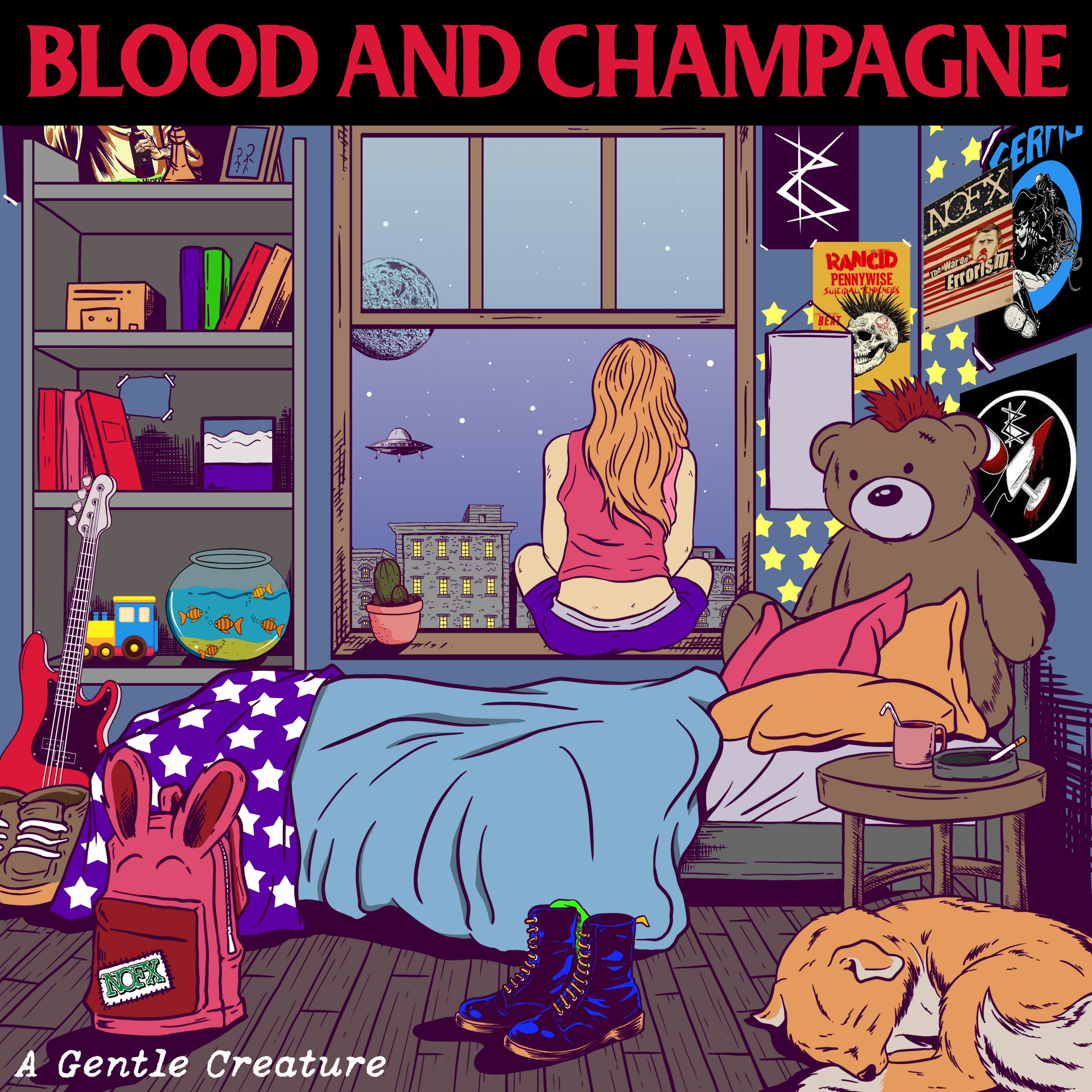 Genre: Punk Rock
Vor zwei Jahren erreichte uns mit der EP First Blood das erste Lebenszeichen von Blood and Champagne, und was für eines! Straighter Punkrock, direkt in die Fresse, und dennoch mit Melodie und viel Gefühl dargeboten.
Und auch auf der neuen EP gibt es mit vier neuen Tracks und dem wiederbelebtem Inner Vaccum genau dieses. Wenn man allerdings genau hinhört, erkennt man durchaus eine Weiterentwicklung der jungen Band, denn die Melodien sind im Gegensatz zur Debut EP etwas feiner, die Songs dafür doch um einen kleinen Ticken schneller. Im Mittelpunkt steht auch hier wieder die variable Stimme von Alexandra die den eh schon kraftvollen Stücken das i-Tüpfelchen aufsetzt.
Besonderes möchte ich den Song Hero hervorheben, der mit einem kräftigen Grungevibe und teils hypnotischen Groove, einen so richtig zu verzaubern vermag. (In diesen sollte man unbedingt mal reinhören, Tipp der Rockmagazine Redaktion.)
Fazit: Diejenigen die behaupten, es gäbe keinen ernstzunehmenden Nachwuchs im Punk, sollten unbedingt einen Blick auf Blood and Champagne werfen. 8,5 von 10 Bängs!
A Gentle Creature erscheint am 30. September 2023
Kleiner Veranstaltungtipp am Rande: Die Konzertreihe Blood and Friends startet am 30. September 2023 in die vierte Runde und verspricht mit dem Headliner The Rumperts, sowie den lokalen Bands Devotion of Mine, VLUN und natürlich Blood and Champagne selbst, erneut ein Highlight für Musikliebhaber zu werden
Line Up:
Alexandra Hesse – Vocals
Oliver Breitenthaler – Gitarre
Emanuel Kozic – Bass
Simon Maier – Drums
Track List:
Inner Vaccum
I Can´t Stop It
Looper Boy
Hate Yourself
Hero
https://bloodandchampagneband.weebly.com/
https://www.facebook.com/BloodAndChampagneBand
https://www.instagram.com/bloodandchampagneband/
Christian B
Ich höre alles von traditionellem Heavy Metal, Black, Death, Trash, Folk. Power über Punkrock und was es sonst noch so alles gibt, gut muss es halt sein. Bei was es mir allerdings die Zehennägel aufstellt ist langweiliger Prog wie in Dream Theater, Queensrÿche, Opeth und co. zelebrieren. Da schlafe ich schlichtweg ein.