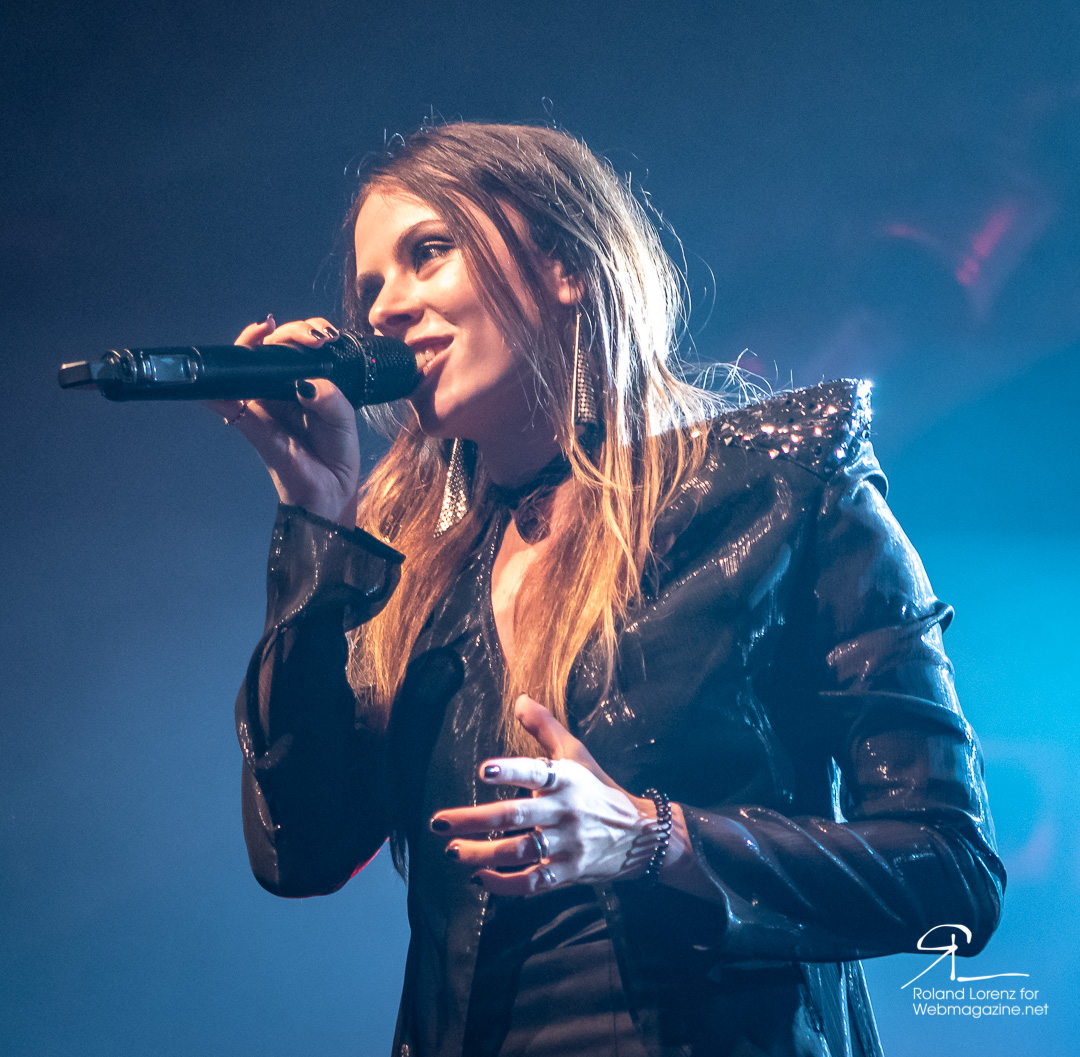 Was für ein Abend! Eine sichtlich gut gelaunte und stimmlich hervorragend aufgestellte Jennifer Haben brachte am Donnerstag das brechend gefüllte Backstage in München zum Toben. Besonders die Songs aus der von den Fans sehnsüchtig erwarteten neuen Scheibe erfüllten die hohen Erwartungen. Mit "Heart of the Hurricane" hat sich Jennifer eine gute Basis geschaffen und ich bin sicher, wir werden "Beyond the Black" nicht nur auf ihrer erfolgreichen Release Tour sondern auch auf einigen Festivals im nächsten Jahr bejubeln dürfen.
Leider fiel "Serenity" der unglückliche und viel zu kurze Job des "Openers" zu. Die Jungs um den stimmgewaltigen "Frontman" Georg Neuhauser, die im Moment selbst mit ihrer "Symphonic Metal Night" und ihrer aktuellen CD "Lionheart" unterwegs sind hätten einen besseren Platz verdient aber es sollte ja auch Jennifers Abend werden.
Nach Serenity kamen "Follow the Cipher", die natürlich zwischen diesen beiden hochkarätigen Bands keinen leichten Stand hatten und leider auch schlecht abgemischt waren.