Traveler wurden ursprünglich als Nebenprojekt ins Leben gerufen, um den Songideen eine Plattform zu geben, die nicht zu Matt Ries' Stammbands (GATEKRASHÖR und HROM) passten. Aber nach den Achtungserfolgen des Demos und der Split EP mit den finnischen Coronary auf Gates of Hell Records 2018, begann die Band sich zu einem eigenständigen Biest zu entwickeln. Mit Jean-Pierre Abboud von Gatekeeper steht ein weiterer namhafter Protagonist der kanadischen Metal-Szene in den Diensten der fünfköpfigen Band.
Gezockt wird lupenreiner Heavy Metal, der sich am Sound der frühen NWOBHM, (Judas Priest, Thin Lizzy) mit leichten Speed Metal (Riot) Tendenzen orientiert. "Starbreaker" und "Behind The Iron", die schon auf dem Demo standen, legen gleich zu Beginn ein ordenliches Pfund vor. Die Gitarren duellieren sich zu pumpenden Bassläufen, während Jean-Pierre Abboud hier weniger episch als bei seiner Stammband zu Werke geht, aber dennoch mit seiner starken Stimme einige Akzente setzen kann. Hier wird zwar das Rad auch nicht neu erfunden, aber im Gegensatz zu den oft klinisch produzierten Werken der "Großen" im Metal Business kommen die 8 Songs erfrischend ehrlich und direkt rüber und machen richtig Spaß! Neben den oben genannten Songs sind das melodische "Mindless Maze" (ebenfalls schon auf dem Demo vorhanden), der galoppierende Banger "Up to You" und das temporeiche "Speed Queen" weitere Anspieltipps.
"Traveler" erscheint am 22.02.2019 auf Gates of Hell/Cruz del Sur Records und bekommt hochverdiente 8/10 Bängs für dieses starke Debüt.
LINKS:
https://travelermetal.bandcamp.com/album/demo-2018
https://www.cruzdelsurmusic.com
Traveler sind:
Matt Ries – Guitars
Jean-Pierre Abboud – Vocals
Chad Vallier – Drums
Dave Arnold – Bass
Toryin Schadlich – Guitar
Schlagwörter:
Cruz del Sur
,
Gatekeeper
,
Gatekrashör
,
Gates of Hell
,
Heavy Metal
,
HROM
,
Judas Priest
,
NWOBHM
,
Riot
,
Speed Metal
,
Thin Lizzy
,
Traveler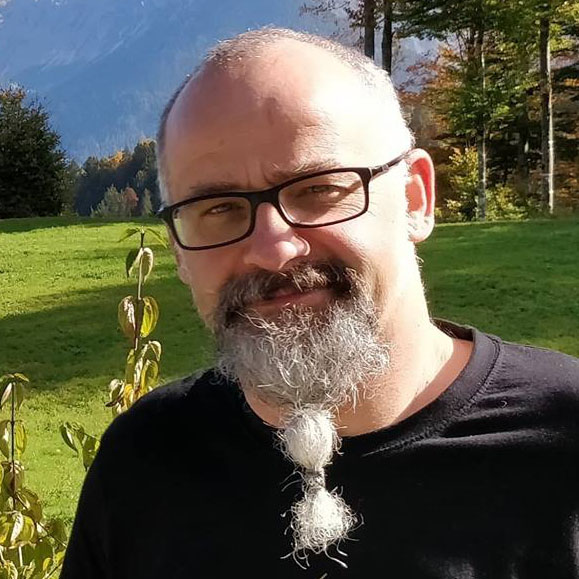 Michael
Baujahr '67. Metalhead seit 1979. Musikalische Vorlieben: NWOBHM, Power Metal, Epic Metal, Bombast Metal, Doom, Melodic Death Metal, Alternative Rock, und alles dazwischen, Hauptsache es ist authentisch! Michael ist unser "wandelndes Musiklexikon". Es gibt nichts, was er nicht weiss. Wahrscheinlich sogar die Anzahl der Leberflecke von Elvis´ verstorbenen Zwillingsbruder Aaron!