News
The O'Reillys and the Paddyhats: "In Strange Waters" erscheint am 22.10. bei Metalville Records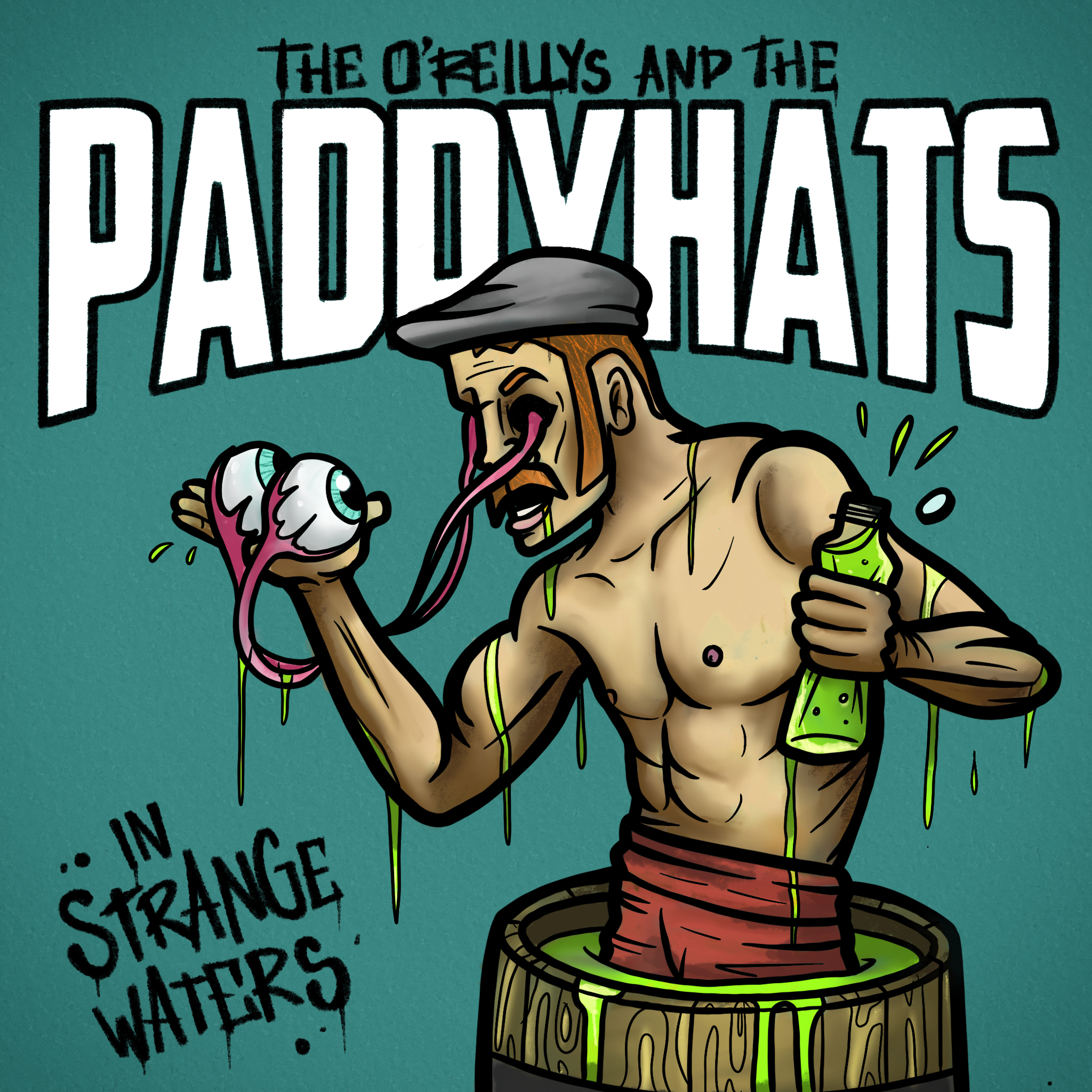 Den Titel "In Strange Waters", in fremden Gewässern, trägt das Jubiläumsalbum (VÖ 22.10. – Metalville / Rough Trade) der "Paddyhats" anlässlich ihres 10-jährigen Bestehens vollkommen zu Recht. Denn sie haben die, mittlerweile insgesamt über 70 Millionen mal auf YouTube angesehenen Songs in wirklich ungewöhnlichen Genres neu interpretiert. Weit weg von ihrem üblichen Irish Folk Punk steuern sie das Schiff dabei zielsicher in die Gewässer von Pop, Metal, Ska und Barbershop-Musik.
The O'Reillys and the Paddyhats betrachten sich wohl, wie das Cover verdeutlicht, mal mit ganz anderen Augen und gehen dabei einen Schritt über Irish Folk Punk hinaus und das nicht zuletzt mit einem neuen Song, der eigentlich gar nicht geplant war.
Zudem konnte die Band für die "10 Year Version" von We All Know niemand geringeren als die international erfolgreiche Rock/Metal-Ikone Doro Pesch als Gesangspartnerin gewinnen.
TRACK LISTING:
1. Barrels of Whiskey
2. Fair Old Lady
3. Ferryman
4. Light Up
5. Irish Way
6. Green Blood
7. Dogs on the Leash
8.We All Know (feat. Doro Pesch)
9. Beautiful Fear
10. Yesterday's Rebel
MUSICIANS:
Sean O'Reilly
Franz Wüstenberg (vocals, acoustic guitar, low whistle, piano, bottleneck guitar)
Dwight O'Reilly
Tim Herbrig (vocals, banjo, mandoline, bouzouki, accordion)
Connor O'Sullivan
Jan Philipp Nau (electric guitar, acoustic guitar)
Tom O'Shaughnessy
Thomas Klur (bass guitar, bass ukulele, backing vocals)
Jones Murphy
Jonas Heinrich (drums, choir)
Mia Callaghan
Jessica Kohlmetz (fiddle, backing vocals)
Ian McFlannigan
Benny Lunau – (backing vocals)
Thomas Meckel, Max Bothe (additional choir vocals)
Thomas Braun (trombone)
Florian Hohendahl (trumpet)
Fabian Heis (saxophone)
Dennis
95er Jahrgang. Buddelt gerne alte Platten auf Spotify aus, die längst in Vergessenheit geraten sind. Hat eine besondere Vorliebe für die 80er, begeistert sich aber für Musik aus allen Jahrzehnten. Dennis spielt selbst Gitarre und singt, oder versucht es zumindest.