News
SULPHER im Dezember auf Deutschlandtour
SULPHER aus Grossbritanien sind ja bei Eingeweihten keine Unbekannten mehr. Nach ausgedehnten Touren u.a. mit Marilyn Manson, Sisters Of Mercy oder The 69 Eyes kommen die britischen Industrial Rocker heuer noch für eine Tour im Dezember nach Deutschland.
Im Sommer spielten sie eine umjubelte Show auf dem diesjährigen Wave Gothic Treffen in Leipzig und veröffentlichten ihr neues Album. Das Video zu "No One Will Ever Know", dem Titeltrack des aktuellen Album:
Hier die Tourdaten:
09.12. – Düsseldorf, Pitcher
10.12. – Mannheim, MS Connexion
11.12. – München, Backstage Club
12.12. – Köln, MTC
13.12. – Frankfurt, Cave
15.12. – Berlin, Musik & Frieden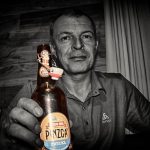 Uli
Seit den 90er Jahren journalistisch unterwegs. Sehr schlechter Schlagzeuger mit deutlichen Rechtschreibschwächen. Mitbegründer der legendären Punkrockband "The Ketchup Boys", welche 1989 ihren einzigen Auftritt hatte. Spricht mehrere Sprachen, kann einhändig Fahrrad fahren und mag Musik.