Mit ihrem brandneuen Videoclip "Ways & Means" nehmen Euch Speed Limit mit auf einen Sightseeing Trip nach London: Regent Sound Studio, Denmark Street, Wunjo Guitars, Hanks Guitars, Ronny Scott´s Jazzclub, Herman Ze German Sausages, Apollo Theater, Chinatown, O Neill´s Soho, Camden Market, Islington sind einige Ihrer Lieblingsplätze.
Statement der Band: Zum Ersten: Wir sind alle gesund und bei guter und erwartungsvoller Stimmung. Wir hoffen es geht auch Euch gut und wir sehen uns alle nach der Krise wieder. Rock n Roll saves the planet!
Da die Grenze zu Deutschland geschlossen ist, bleibt es jetzt wohl noch einige Zeit unmöglich unseren Bruder und singenden Trommler Hannes zu sehen. Alle anstehenden Gigs sind abgesagt und das Arbeiten an neuen Songs und Probenarbeit ist stark eingeschränkt. Deshalb bitten wir Euch, ein neues Album nicht vor Sommer 2021 zu erwarten.
Aber wir waren nicht untätig! Um diese Zeit des Wartens auf Neuigkeiten aus dem Speed Limit Lager zu verkürzen, haben wir beschlossen einen neuen Song/Lyrik Video zu veröffentlichen. Der Clip ist eine lebende Erinnerung an den letzten Trip nach London – vielleicht der letzte für längere Zeit.
Dieser Song ist voller Hoffnung. Ein hartnäckiger Wunsch, dass das, was auf uns zukommt zumindest so aufregend wird, wie alles was bisher war – wenn nicht noch farbenfroher. Wir würden uns wünschen, dass jeder einzelne Mittel und Wege findet um diesen hoffnungsvollen Geist zu entfachen (ways and means to set this spirit free). Entscheiden wir uns jetzt für das "Zusammen bringen" und verbannen das Trennende.
Webseite: http://www.speedlimitweb.com/
Facebook:https://www.facebook.com/SPEED-LIMIT-Melodic-MetalAustria-157934441044429/?ref=hl
Schlagwörter:
bine_weinberger
,
Chris Angerer
,
Christian Pawlak
,
Hannes Vordermayr
,
Joe Eder
,
Lockdown
,
London
,
New Video
,
news
,
Speed Limit
,
Youtube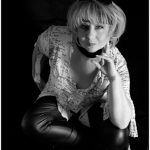 Bine
Macht hauptsächlich Live Foto Reportagen & Interviews. Ist Fotografin diverser österreichischer Bands und Locations von Oberösterreich bis Tirol. Musikalisch unterwegs im Bereich Hardrock, Power Metal, Prog & Classic Rock. Kann von allen ein bisschen zB fotografieren, reden und lacht auch mal gerne über sich selber !