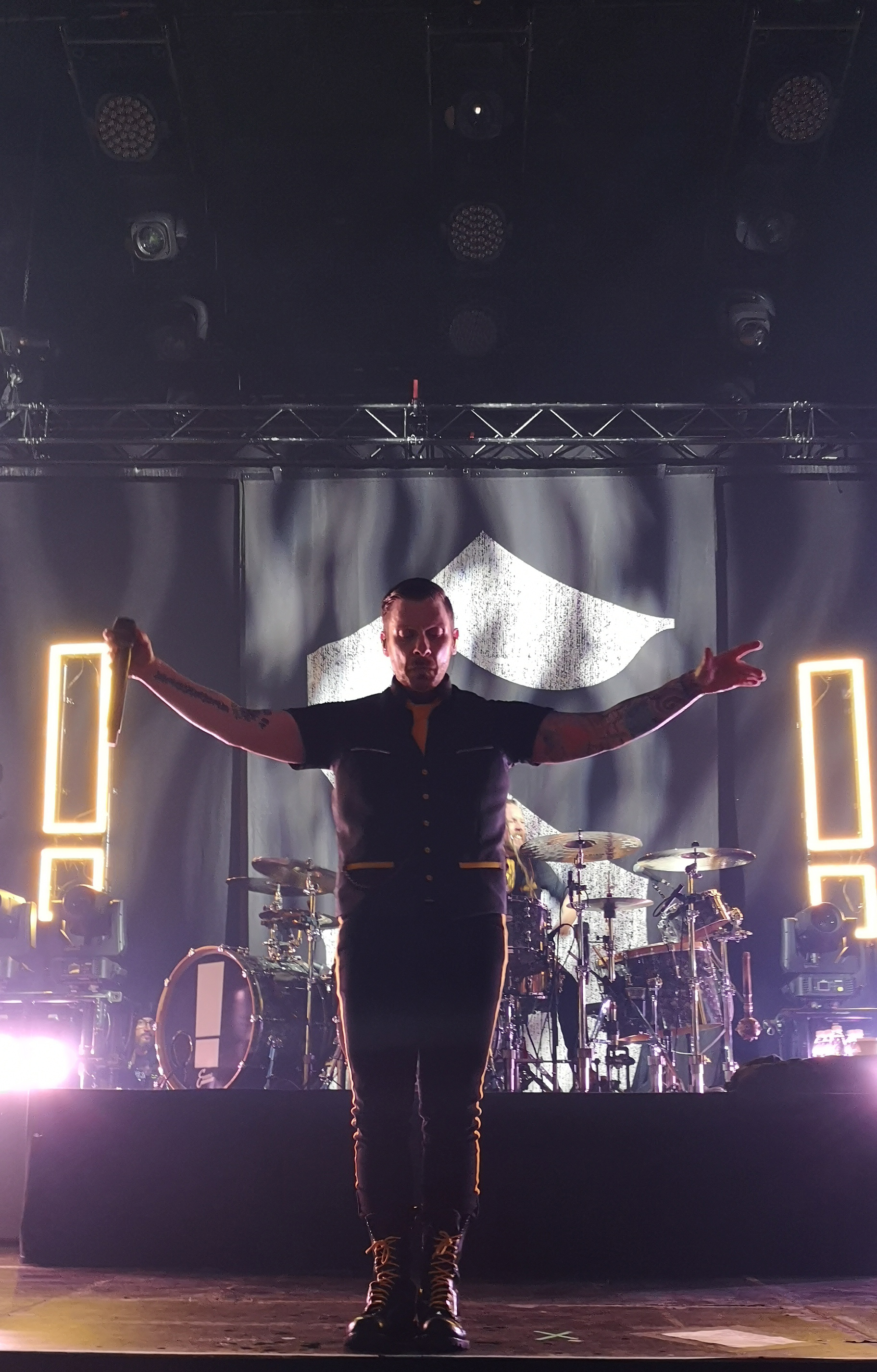 ´It's about to get heavy!´
Die Textzeile des Eröffnungs-Tracks "Devil" aus SHINEDOWN'S aktuellem Album "Attention, Attention!" ist Programm für die bevorstehenden knapp 60 Minuten.
Brent Smith und seine Mannen als Anheizer für ALTER BRIDGE – eine, wie sich herausstellen wird – vortreffliche Wahl. Denn das, was Mr. Smith (Gesang), Zach Myers (Gitarre), Eric Bass (Nomen est omen) und Barry Kerch (Schlagzeug) im ausverkauften Gasometer abliefern, ist schlicht und ergreifend absolute Oberklasse und dem Hauptact mehr als würdig.
´I hope you're ready, steady, smashing through the levy!´ Yes, man – we are!
´I am the shadow and the smoke in your eyes, I am the ghost, that hides in the night!´ Ja, Mr. Smith, wir glauben Ihnen jedes Wort!
´Wait, wait a minute take a step back you gotta think twice before you react!´ Sorry, Leute! Unmöglich! Dafür heizt ihr uns einfach zu sehr ein!
Nächster Song: "Enemies". SHINEDOWN machen definitiv keine Gefangenen!
Erste Verschnaufpause: "Monsters". ´Cause my monsters are real, and they're trained how to kill.´ Erst ruhigere Töne anstimmen, das Publikum in Sicherheit wiegen, und dann so ein Statement!
Erste Hitsingle: "Get up!" ´Cause I believe you can do whatever and I agree you can do much better, trust me!´ Mann, das mit dem Vertrauen ist ja so 'ne Sache, nach dem bisher Dargebotenen.
´Hold your breath and count to ten, just count to ten!´ Und dann? Kommt die Apokalypse? Nein! SHINEDOWN räumen eine "Second Chance" ein, und stimmen ruhigere Töne an.
LYNYRD SKYNYRD´S "Simple Man" ist einfach ein absoluter akustischer Leckerbissen. Kann man den Typen doch trauen? ´Listen closely to what I say and if you do this, it'll help you some sunny day!´ Seid ihr euch sicher?
Es folgt "Sound of Madness" – Antwort genug! ´A kick in the ass so paranoid´, ´Another loose cannon gone bipolar – watch your back!´ Ok, Leute, alles klar!
Last song: "Brilliant". Wir halten durch! ´Callin' out to everyone, are you dead or alive? Are you mad or insane?´ Alive? Gottlob! Mad or insane? Mittlerweile beides!
Einfach unglaublich, was die Vier in einer Stunde dem Publikum um die Ohren jagten.
Es wäre wirklich an der Zeit, in Europa den wohlverdienten Headlinerstaus zu erhalten. Unbändige Spielfreude und die Kunst, das Publikum ab der ersten Minute mitzureissen – das sind SHINEDOWN live!
Setlist:
1.Devil
2.Diamond Eyes (Boom-Lay Boom-Lay Boom)
3.Monsters
4.Cut the Cord
5.Enemies
6.Second Chance
7.Get Up
8.Simple Man (Lynyrd Skynyrd cover)
9.Sound of Madness
10.Brilliant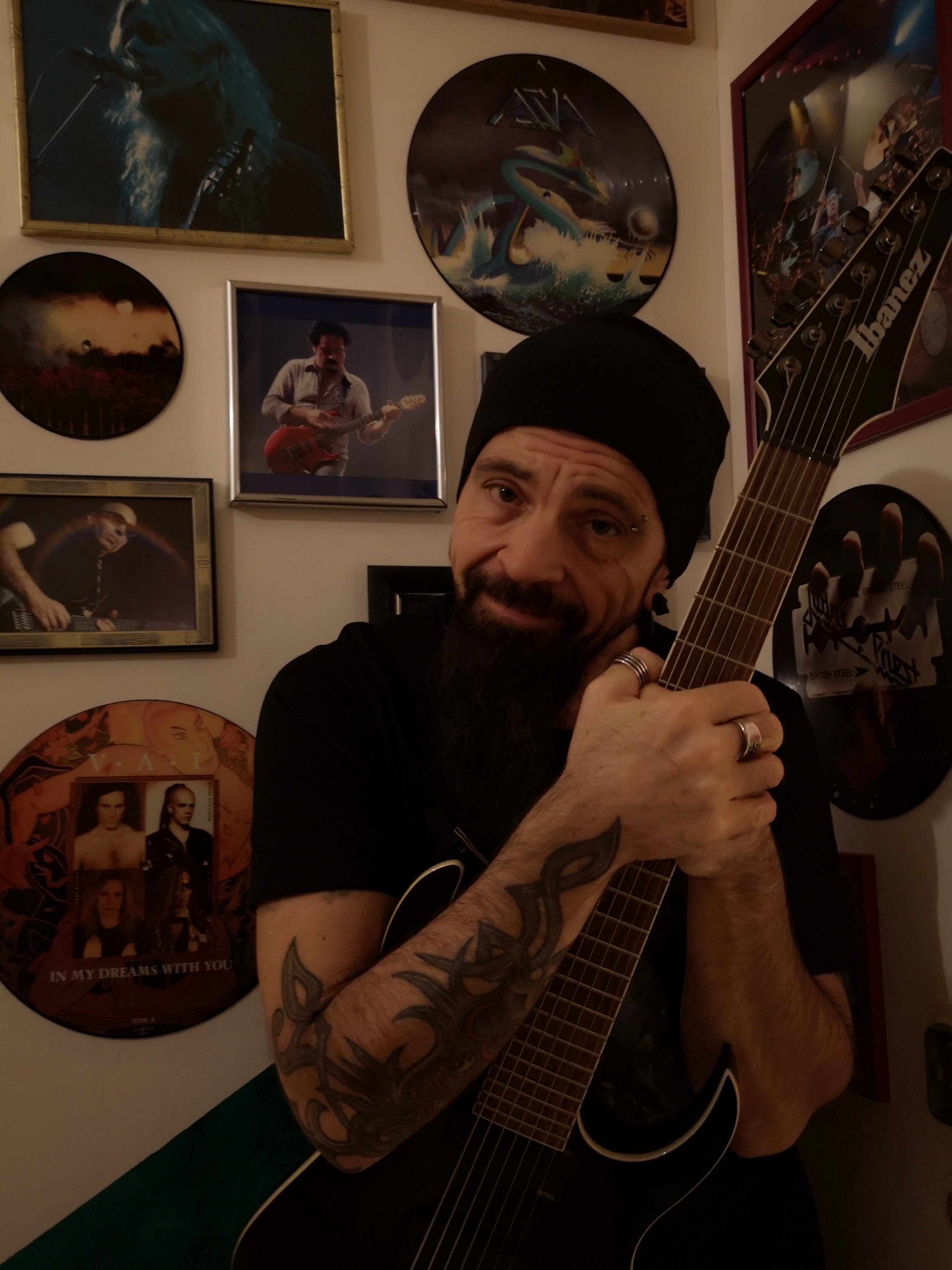 Michl
Seit Oktober 2019 beim Team. Musikalische Vorlieben: vom NWOBHM über Metal der Göteborger Schule bis hin zu Progrock und Progmetal und natürlich auch Rock in allen seinen Facetten. Spielt in 2 Bands Drums (naja), Gitarre (pfff...) und grunzt manchmal auch vor sich hin. Spricht fließend Drunken Gibberish.