News
Rock am Stück Winter Nights in Hessen am 29.02.20
Die RaS WINTER NIGHT 2020 setzt auf geballte Lady-Power: "Female Fronted Edition"! Nach der erfolgeichen Erstauflage des Winterablegers war es für die Macher des nordhessischen ROCK AM STÜCK-Festivals klar, dass dieses Event unbedingt eine Fortsetzung braucht. Am Samstag, 29.2.2020 ist es soweit, die nächste Ausgabe steht unter einem ganz besonderen Thema: "Female Fronted Edition" – es rocken also ausschließlich Bands mit starken Frontfrauen die Bühne. Euch erwartet ein ganzer Abend voller geballter Lady-Power! Auf alle weiblichen Besucher wartet an diesem Abend zudem eine Überraschung.
Battle Beast, The Headlines, Crystal Viper, Last Jeton und After The Silence – für das rock- & metalwütige Winter-RaS-Publikum gehen Ende Februar in Wabern fünf klasse Bands an den Start; vom rockigen Newcomer bis zum international erfolgreichen Metal-Act ist alles dabei, die Künstler kommen aus Schweden, Finnland, Polen und natürlich aus Hessen.
Tickets ab 36,00 € gibt es hier.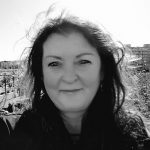 Karina
Karina ist für uns an Rhein und Ruhr unterwegs. Sie hört neben Metal auch Irish Folk Punk, Deutsch- und Mittelalterrock. Für gute Musik ist ihr kein Weg zu weit.