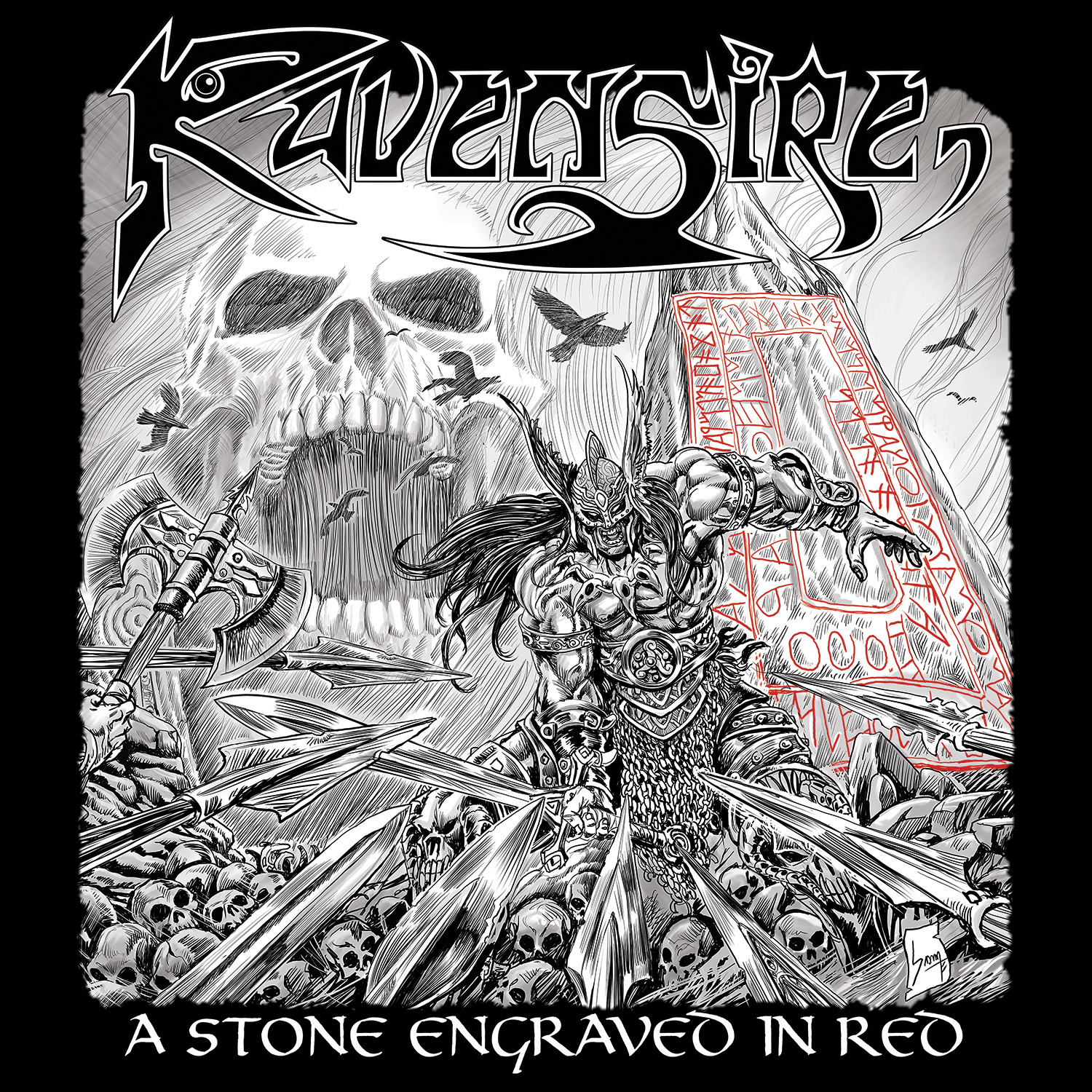 Portugal ist mit Sicherheit nicht der idealste Standort, um eine internationale Musikkarriere zu starten. Trotzdem haben Ravensire es sich nach der Bandgründung 2011 zum Ziel gesetzt, durch Beharrlichkeit ihrem Traum Stück für Stück näher zu kommen. Neben verschiedenen EP und Split Veröffentlichungen stehen auch schon zwei Full length Alben in Ravensire's Discographie. Dazu gab es Auftritte beim deutschen Riddle of Steel und dem griechischen Up the Hammers Festival, um sich mit Leidenschaft eine Fangemeinde zu erspielen. Mit dem italienischen Cruz del Sur Label jedenfalls hat man eine Company hinter sich, die mit der gleichen Leidenschaft am Erfolg der Band arbeitet.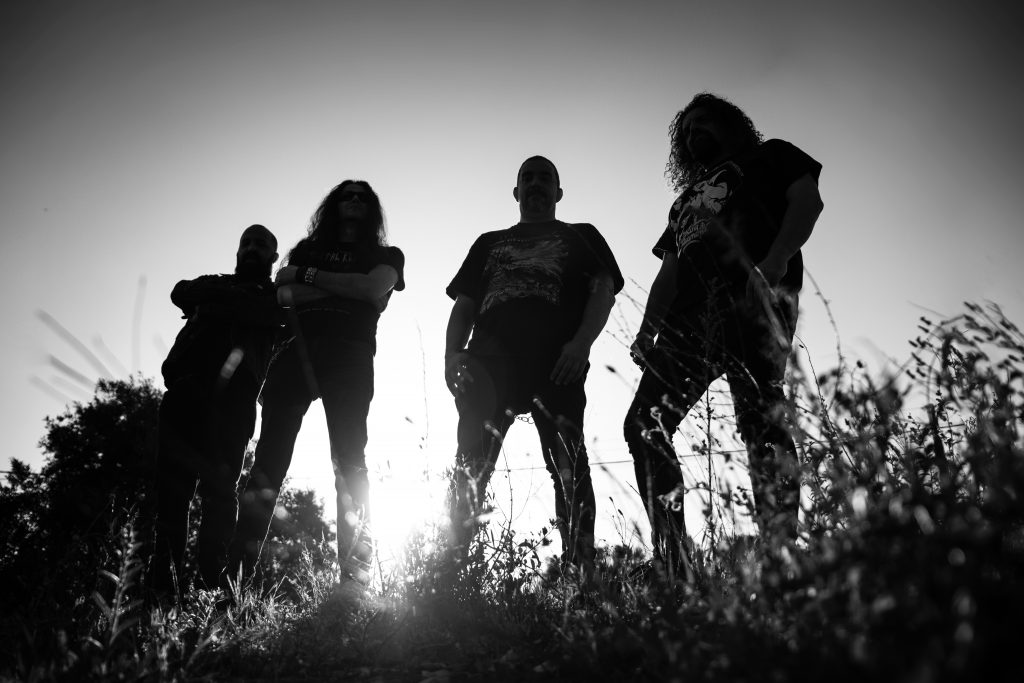 Die acht Songs von "A Stone Engraved In Red" jedenfalls dürften bei Fans von traditionellen Metal Klängen durchaus auf offene Ohren stoßen. Meistens in Midtempo gehaltene rohe Heavy Metal Nummern wie der Opener "Carnage at Karnag" mit etwas US Metal Flair im Stil von Omen oder Brokas Helm bestimmen den Sound von Ravensire. Sänger Rick überzeugt mit seinem rauen Gesang und verschafft der Band dadurch einen Wiedererkennungswert. Mit dem getrageneren Stück "After The Battle" huldigen sie verstorbenen Helden wie dem Manilla Road Leader Mark "The Shark" Shelton. Bei "The Smiting God" wird das Tempo auch mal etwas erhöht, was der Abwechslung der Songs gut tut. Daneben gehört auch der epische Longtrack "The Games of Titus" am Ende des Albums zu meinen Anspieltipps.
Ravensire ist damit für mich der heißeste Metal Import aus Portugal und hat mit "A Stone Engraved in Red" ein Album vorgelegt, das reifen muss wie ein guter Wein und das ich mir inzwischen immer wieder gerne auflegen mag. Dafür sind 8/10 Bängs eine gerechte Entlohnung.


[yasr_overall_rating]
"A Stone Engraved in Red" erscheint am 14. Juni via Cruz del Sur
Line-Up:
Rick – Vocals & Bass
Nuno – Guitar
Mário – Guitar
Alex – Drums
Kontaktinfo:
Michael
Baujahr '67. Metalhead seit 1979. Musikalische Vorlieben: NWOBHM, Power Metal, Epic Metal, Bombast Metal, Doom, Melodic Death Metal, Alternative Rock, und alles dazwischen, Hauptsache es ist authentisch! Michael ist unser "wandelndes Musiklexikon". Es gibt nichts, was er nicht weiss. Wahrscheinlich sogar die Anzahl der Leberflecke von Elvis´ verstorbenen Zwillingsbruder Aaron!