News
Princess Goes To The Butterfly Museum – kündigen ihr erstes Album an – News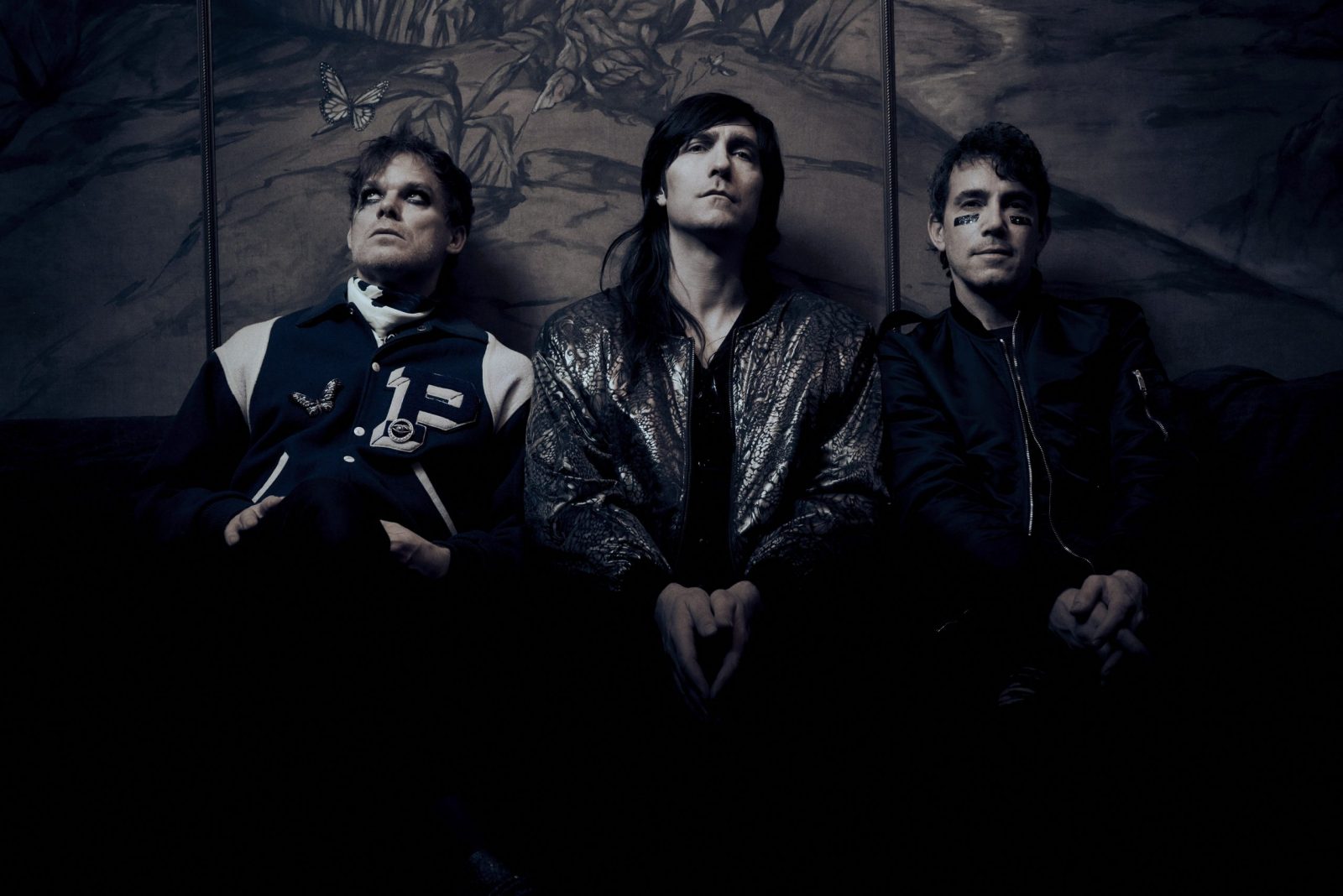 Das Trio rund um Michael C. Hall, Vocals (Dexter, Six Feet Under), Matt Katz-Bohen, Keyboards (Blondie) und Peter Yanowitz, Drums (Wallflowers) mit dem sperrigen Namen Princess Goes To The Butterfly Museum darf man durchaus als All-Star Band bezeichnen, denn die Historie der einzelnen Mitglieder hat einige sehr publikumswirksame Infos zu bieten.
Bereits 2014/15 traf man sich bei den gemeinsamen Arbeiten an dem Musical Hedwig and the Angry Inch, in dem Michael C. Hall die Hauptrolle spielte, während Katz-Bohen und Yanowitz in der Live Band aktiv waren. Nach einer gemeinsamen Theater Tour in 2016 fand man zusammen, die Dinge kamen ins Rollen und 2020 erschien eine erste EP.
Im Mai 2021 erscheint nun mit "THANKS FOR COMING" das erste Full Length Album, das die Band musikalisch als Mix aus "Giorgio Moroder's '70s productions, new wave dance music of the '80s, contemporary electronic dance acts like Justice, and the roster of France's Ed Banger label" bezeichnet.
Mit EAT AN ERASER (erste Single) und CRUEL WORLD (BONUS TRACK) erschienen unlängst die ersten Songs des Albums.
2016/17 stand Hall unter anderem in dem von Bowie inspirierten Musical LAZARUS auf der Bühne.
Das kommende Album "THANKS FOR COMING" könnt ihr hier vorbestellen:
Princess Goes To The Butterfly Museum auf Facebook
Princess Goes To The Butterfly Museum auf Instagram
Patrick
geb. 1993, Musik-Fan seit 2010, Verheiratet, Ein Sohn, Bevorzugte Genres: Metalcore, Post-Hardcore, Progressive Metal, Pop-Punk, Alternative Rock. Neben seiner sozialen Ader ist Patrick auch für feinste Recherche und Tiefe in seinen Reviews und Berichten bekannt.