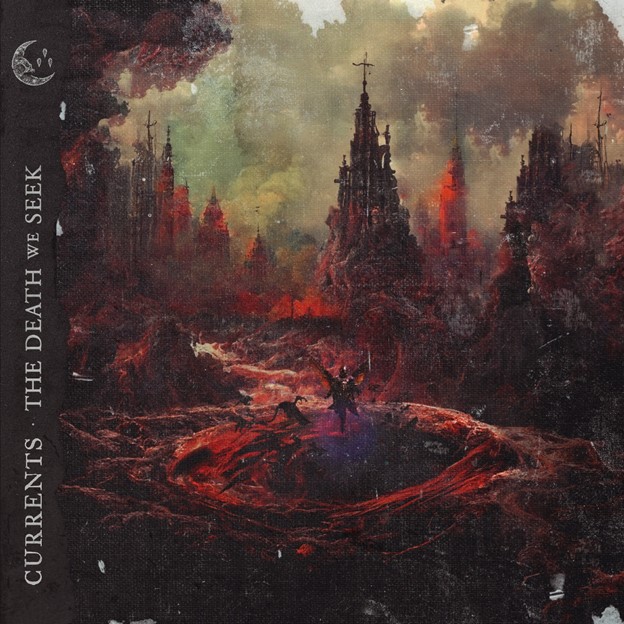 Die Metalcore-Truppe Currents aus Connecticut hat ihr neues Musikvideo zum Song So Alone veröffentlicht.
Das Video könnt ihr euch hier ansehen:
"'So Alone' handelt von Isolation, ob selbst verursacht oder durch äußere Faktoren.", sagt Sänger Brian Wille. "Der Song drückt den Schmerz aus unfähig zu sein eine Beziehung zu denen aufzubauen, die wir lieben, oder sogar in ihrer Anwesenheit zu sein, und die Trennung von ihnen zu beklagen, in welcher Form auch immer. Er schneidet außerdem die cyklische Natur unserer Höhen und Tiefen an, im Sinne davon, dass wir merken, dass wir immer wieder die gleichen Entscheidungen treffen, die uns an die gleiche Stelle führen, obwohl wir wünschen, dass der Ausgang ein anderer ist."
Der Song ist Teil des neuen Albums "The Death We Seek", das am 5. Mai bei SharpTone Records erscheint. Bestellt die Platte hier vor.
Line-Up:
Brian Wille — Vocals
Chris Wiseman — Guitar
Ryan Castaldi — Guitar
Christian Pulgarin — Bass
Matt Young — Drums
Tracklist:
The Death We Seek
Living In Tragedy
Unfamiliar
So Alone
Over and Over
Beyond This Road
Vengeance
Gone Astray
Remember Me
Guide Us Home
Links:
Facebook
Twitter
Instagram
Website
Dennis
95er Jahrgang. Hört so ziemlich alles über Metal, Rock, Post-Punk und New Wave. Dennis ist vorwiegend für die News zuständig, schreibt aber auch mal die ein oder andere Review.