Album Reviews, Reviews
Marillion – All One Tonight (Live at the Royal Albert Hall) – DVD Short Review
Wenn man in der Royal Albert Hall auftreten darf, weiss man, dass man es geschafft hat. Nach Künstlern wie Deep Purple, Eric Clapton oder The Who wurde jetzt auch Marillion diese Auszeichnung zu teil.
Nach 35 Jahren Bandgeschichten standen die Jungs im Oktober 2017 vor ausverkauften Haus und präsentierten dort ihr aktuelles Album F.E.A.R. Dieses wird auf der DVD Edition auf Disc Eins komplett live wiedergegeben.
Die zweite DVD befasst sich mit dem künstlerischen Schaffen von Marillion. Sozusagen ein "Best Of". Dem klassischen Ambiente der Royal Albert Hall wird mit Streichern, Bläsern und Flöte Tribut getan. Nummern wie "The Space", "The Greater Escape" oder "Easter" erhalten so ein vollkommen neues Klangbild.
Gewohnt monumental endet die DVD Edition mit "Neverland" und "The Leavers".
Fazit:
Kurz gesagt, bietet diese DVD alles, was man von Marillion liebt. Die Bild und Tonqualität ist ausserordendlich, und die Auswahl der Titel, vor allem auf DVD 2 spitzenmässig. Für mich ein klarer 10er und eine Kaufempfehlung.

Wer Marillion live erleben will, kann dies im Winter 2018 auf der grossen Theatertour tun. Hier die Tourdaten:
Saturday 1 September 2018 – Riverside Open Air Aarburg, Switzerland
Friday 23 November 2018 – Jahrhunderthalle Frankfurt, Germany
Sunday 25 and Monday 26 November 2018 – Colosseum Essen, Germany
Wednesday 28 November 2018 – Admiralspalast Berlin, Germany
Thursday 29 November 2018 – Alte Oper Erfurt, Germany
Saturday 1 December 2018 – Musical Theater Bremen, Germany
Sunday 2 December 2018 – Mehr Theater Hamburg, Germany
Tuesday 4 December 2018 – Hegel Saal Stuttgart, Germany
Wednesday 5 December 2018 – Gasometer Vienna, Austria
Friday 7 December 2018 – Negra Music Club Budapest, Hungary
Saturday 8 December 2018 – Sono Centre Brno, Czech Republic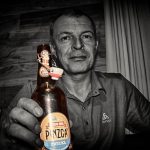 Uli
Seit den 90er Jahren journalistisch unterwegs. Sehr schlechter Schlagzeuger mit deutlichen Rechtschreibschwächen. Mitbegründer der legendären Punkrockband "The Ketchup Boys", welche 1989 ihren einzigen Auftritt hatte. Spricht mehrere Sprachen, kann einhändig Fahrrad fahren und mag Musik.