News
KORPIKLAANI & EQUILIBRIUM kündigen gemeinsame Tour an: "Majestic European Tour 2021"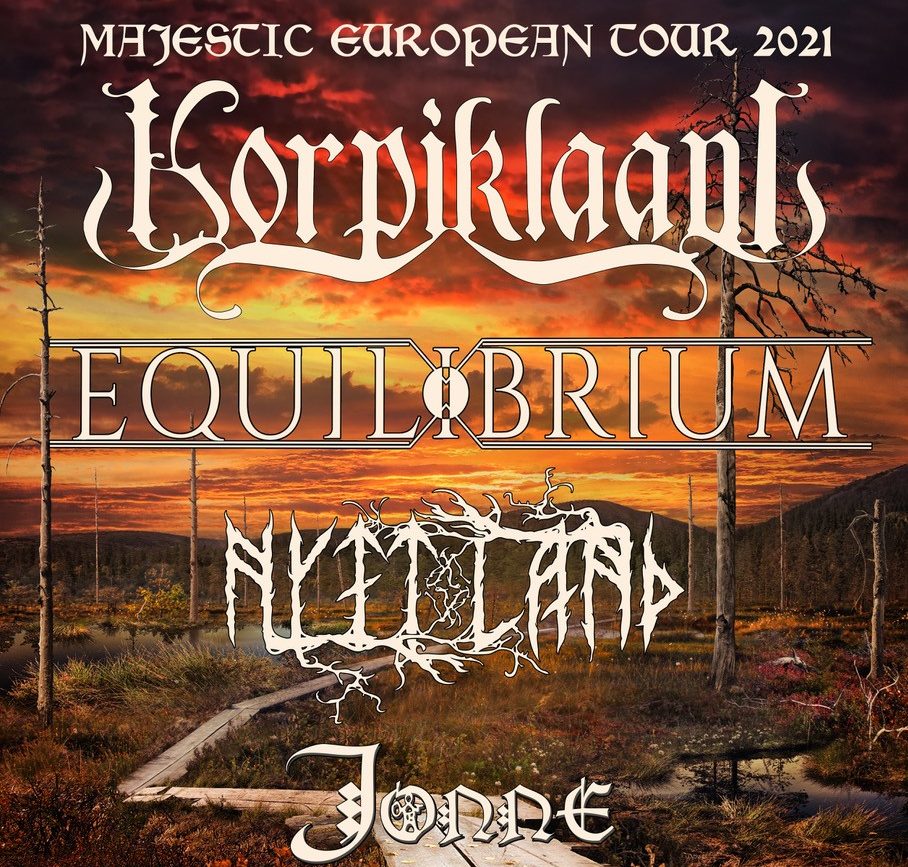 Die finnischen Folk Metal Superstars KORPIKLAANI und die deutsche Pagan Metal Legende EQUILIBRIUM geben stolz bekannt, dass sie sich diesen Herbst unter dem Namen "Majestic European Tour 2021" zu einer europäischen Co-Headlinetour zusammenschließen werden. Unterstützt werden sie von der nordischen Folk / Ambient-Band NYTT LAND aus Russland und KORPIKLAANI-Frontmann Jonne Järvelä's eigenem Soloprojekt JONNE mit Samuli Mikkonen (KORPIKLAANI) am Schlagzeug, Jesper Anastasiadis (TURISAS) am Bass und Dimitri Keiski an der Gitarre.
Diese Reihe unterschiedlicher Herangehensweisen an Folk & Pagan Metal, die von akustisch und Ambient bis hin zu Sweeping, Epic & Extravagant reichen, lässt keine Wünsche offen. Es verspricht genau die richtige Art von unvergesslichen Nächten, die wir alle nach dieser übermäßig langen Dürreperiode verdienen.
KORPIKLAANI freuen sich darauf, neue Songs aus ihrem von der Kritik gefeierten neuesten Album Jylhä zum ersten Mal live vor einem internationalen Publikum zu spielen. Jylhä wurde am 5. Februar 2021 durch Nuclear Blast veröffentlicht und zu Recht als das reifste und ehrgeizigste Werk der Band bis heute gefeiert.
KORPIKLAANI Frontmann Jonne kommentiert:
"It is about the god's time to get a chance and get back on the road again. That's why I don't mind to play two gigs every day. We are going to start the evenings with my solo band 'Jonne'. It will be an acoustic set up, and then we will close each evening with Korpiklaani. It's gonna be great! See you all there and let's have some serious fun!
Peace, Love, Folk and Metal!"
EQUILIBRIUM, eine der beliebtesten Pagan Metal-Bands der Welt, freuen sich außerordentlich, wieder touren zu können und ein karriereübergreifendes Live-Set zu präsentieren, das sicherlich Material aus ihrem neuesten Album Renegades (2019) enthalten wird, aber auch ältere Hits. Gleichzeitig mit der Tour planen EQUILIBRIUM, ihr zweites Studioalbum Sagas (2008) im Herbst erneut zu veröffentlichen, um ihr 20-jähriges Bestehen als Band zu feiern.
EQUILIBRIUM Gitarist René Berthiaume kommentiert:
"This year EQUILIBRIUM celebrates 20 years of band history. And even though we have very unsure times in the live music industry at the moment I think it is important to keep on going and planning and give some hope and perspective. We are very excited about this tour, because we are gonna put on a special live set with songs from all of our albums. On top we are releasing a new and an old unreleased song from the "Sagas" sessions during this Summer as well. So you can expect the whole bandwith of EQUILIBRIUM during this special tour! Dont miss this unique package with great bands!"
Ticketlinks wird es später auf www.korpiklaan.live geben.
MAJESTIC EUROPEAN TOUR 2021
KORPIKLAANI | EQULIBRIUM
Supports: NYTT LAND | JONNE
30.09 DE Hamburg – Fabrik*
01.10 NL Dracthen – Iduna
03.10 BE Antwerpen – Kavka Zappa
04.10 FR Lille – Splendid
05.10 FR Strasbourg – La Laiterie
06.10 FR Paris -Élysée
07.10 FR Rennes – L'Etage
08.10 FR Bordeaux (Mérignac) – Krakatoa
09.10 FR Lyon – Transbordeur
10.10 FR Toulouse – Le Bikini
11.10 CH Lausanne – Les Docks
12.10 IT Trezzo sull'Adda – Live Club
13.10 SI Ljubljana – Kino Siska
14.10 DE Munich Backstage
15.10 DE Stuttgart – LKA
16.10 CH Pratteln – Z7
17.10 DE Geiselwind – Music Hall
18.10 CZ Prague – Roxy
19.10 PL Krakow – Hyde Park
20.10 PL Warsaw – Progresja
21.10 DE Berlin – Huxleys
22.10 CZ Zlin – Masters of Rock Cafe
23.10 DE Leipzig – Hellraiser
24.10 HU Budapest – Barba Negra
25.10 AT Vienna – Simm City
27.10 PL Gdansk – B90
29.10 DE Cologne – Essigfabrik
30.10 NL Hengelo – Metropool
*without JONNE
KORPIKLAANI online:
https://linktr.ee/korpiklaani
EQUILIBRIUM online:
https://linktr.ee/Equilibrium_Metal
NYTT LAND online:
www.facebook.com/nyttland
www.instagram.com/nyttland_official
www.nyttland.bandcamp.com
JONNE online:
www.facebook.com/JonneMusic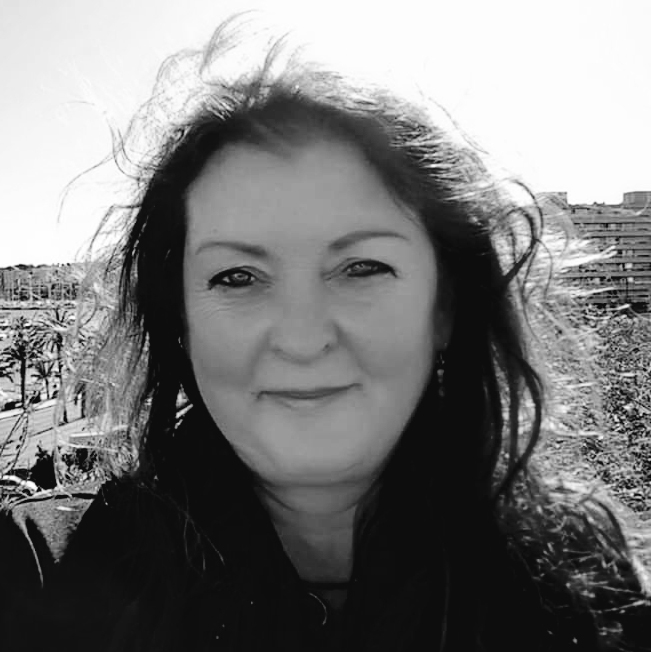 Karina
Karina ist für uns an Rhein und Ruhr unterwegs. Sie hört neben Metal auch Irish Folk Punk, Deutsch- und Mittelalterrock. Für gute Musik ist ihr kein Weg zu weit.