Events, News
KNIGHTFEST am 18.04.2020 u.a. mit Asenblut im Tipsy Apes in Hamburg Harburg – Benefizkonzert
BENEFIZ FESTIVAL – Metal hören für den guten Zweck!!!
Knightfest, das Benefizfestival im Norden geht in die vierte Runde. Wie die Jahre zuvor lässt sich der HMC der Knights of Thor Germany mit einer guten Auswahl des Line Ups nicht lumpen.
Auch 2020 wird das Genreverhältins wieder neu gemischt. Neue Bands, neue Genres sowie die einzigartige Location und deren familiäre Atmosphäre machen dieses Spektakel von Jahr zu Jahr zu einem Benefizfestival der Superlative.
Geprägt von der Begeisterung der Fans/Besucher legen sich die Veranstalter wiederholt ins Zeug, um eine gute Spendensumme für das Kinderhospiz Sternenbrücke zu erzielen.
Generiert wird diese durch besondere Aktionen vor Ort. Die Veranstaltung findet im Tipsy Apes statt.
Ein wahrer Metalhead, der gute Musik liebt und dazu noch was Gutes tun möchte, sollte sich diese Veranstaltung nicht entgehen lassen.
2020 sind mit dabei:
Asenblut,
Death By Hedgehog,
Spectral,
Herbstschatten,
Nancybreathing,
Ignition,
Aeon of Disease
Tickets gibt es bei Metaltix: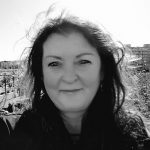 Karina
Karina ist für uns an Rhein und Ruhr unterwegs. Sie hört neben Metal auch Irish Folk Punk, Deutsch- und Mittelalterrock. Für gute Musik ist ihr kein Weg zu weit.