Bilder / Video, Events
JINJER – Neues Video "Teacher, Teacher" – Tourdaten für Europa veröffentlicht
Eine der am härtesten arbeitenden Bands in der Heavy Metal-Landschaft, die Ukrainer JINJER, haben Ihre vierte Video-Single "Teacher, Teacher!" veröffentlicht, die von ihrer von der Kritik gefeierten 5-Track-EP mit dem Titel Micro stammt und im Januar 2019 über Napalm Records veröffentlicht wurde.
Gefilmt in verschiedenen Konzertsälen in ganz Europa auf ihrer letzten Tournee mit Amorphis und Soilwork. "Teacher, Teacher!" ist eine visuell atemberaubende Darstellung von JINJERs aufregender und energiegeladener Live-Show, gemischt mit dem einzigartigen Progressive Groove Metal Sound, der sie vom Rest der Welt unterscheidet.
Die Band kommentiert den neuen Track & Video "Teacher, Teacher!":
"Die Idee hinter dem Song handelt von Menschen, die ihre Agenda durch ihren Status, ihre Position oder einfach ihren Internet-Ruhm bestimmen, um ihre Meinung anderen aufzuzwingen, aber diese Meinungen basieren nicht auf Erfahrung oder Wissen."
JINJER Micro Summer EU Tour 2019
14.06. – DONINGTON (UK) Download Festival
15.06. – FUENGIROLA (ES) Rock The Coast Festival
18.06. – MALMÖ (SE) KB
19.06. – GÄVLE (SE) Gasklockorna
20.06. – GOTHENBURG (SE) Pustervik
22.06. – ESSEN (DE) Turock
23.06. – KARLSRUHE (DE) Substage
25.06. – KRAKOW (PL) Mystic Festival
27.06. – ANTIBES (FR) Festival les Nuits Carrées
29.06. – GRÄFENHAINICHEN (DE) Full Force Festival
30.06. – HELSINKI (FI) Tuska Festival
02.07. – SALZBURG (AT) Rockhouse
03.07. – AARBURG (CH) Musigburg
04.07. – MONTHEY (CH) Pont Rouge
05.07. – COLOMBIER-SAUGNIEU (FR) Plane'R Fest
06.07. – TRIER (DE) MJC Mergener Hof
09.07. – LINDAU (DE) Club Vaudeville
11.07. – WÖRGL (AT) Komma
12.07. – DUNAÚJVÁROS (HU) ROCKMARATON
14.07. – KIEV (UA) Atlas Weekend
19.07. – GLOUCESTERSHIRE (UK) Amplified Open Air Festival
20.07. – LAUKAA (FI) John Smith Rock Festival
27.07. – BOLOTANA (IT) Roc and Bol Metal Festival
02.08. – WACKEN (DE) Wacken Open Air
03.08. – KÖLN (DE) Rhein Riot
06.08. – JENA (DE) F-Haus
07.08. – JOSEFOV (CZ) Brutal Assault Festival
08.08. – VAGOS (PT) Vagos Metal Fest
10.08. – LEEUWARDEN (NL) Into The Grave
11.08. – ROTTERDAM (NL) Baroeg
15.08. – AACHEN (DE) Musikbunker
17.08. – HAMBURG (DE) Elb Riot
21.08. – SIEGBURG (DE) Kubana
22.08. – WÜRZBURG (DE) Posthalle
23.08. – WÖRRSTADT (DE) Neuborn Open Air Festival
24.08. – SULINGEN (DE) Reload Festival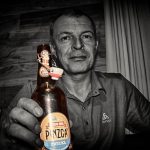 Uli
Seit den 90er Jahren journalistisch unterwegs. Sehr schlechter Schlagzeuger mit deutlichen Rechtschreibschwächen. Mitbegründer der legendären Punkrockband "The Ketchup Boys", welche 1989 ihren einzigen Auftritt hatte. Spricht mehrere Sprachen, kann einhändig Fahrrad fahren und mag Musik.