Iron Fire sind beileibe keine Newcomer, immerhin agieren sie schon seit 1995 unter diesem Namen und haben vor dem aktuellen Album schon acht Longplayer veröffentlicht. "Beyond The Void" ist allerdings mein erster Kontakt mit den Dänen, obwohl der energetische Power Metal europäischer Prägung (Tad Morose, Pretty Maids) absolut meine Baustelle ist. Bandgründer, Sänger und Bassist  Martin Steene verfügt über eine sehr kraftvolle, manchmal an seinen Landsmann Ronnie Aktins (Pretty Maids) in jungen Jahren erinnernde, trotzdem sehr melodische Stimme, die jederzeit zu überzeugen weiß!
Musikalisch lässt man auch absolut nichts anbrennen, ob beim ruppigen Einstiegstrack "Beyond the Void", das mit einem coolen Gitarrenlick beginnende "Cold Chains Of The North" oder dem abwechslungsreichen "Bones And Gasoline". Die elf Stücke plus Intro überzeugen durchgehend durch Spielwitz, Melodie und der nötigen Portion Härte, die auch mal eine thrashige Note bei "To Hell and Back" bekommt. Iron Fire werden nun defintiv einen Platz in meiner Sammlung bekommen, deshalb gibt es fette 9/10 Bängs für dieses Kraftpaket aus dem Norden.
"Beyond The Void" erscheint am 8. März beim norwegischen Crime Records Label.
LINE-UP
Martin Steene – Vocals & Bass
Kirk Backarach – Guitar
Gunnar Olsen – Drums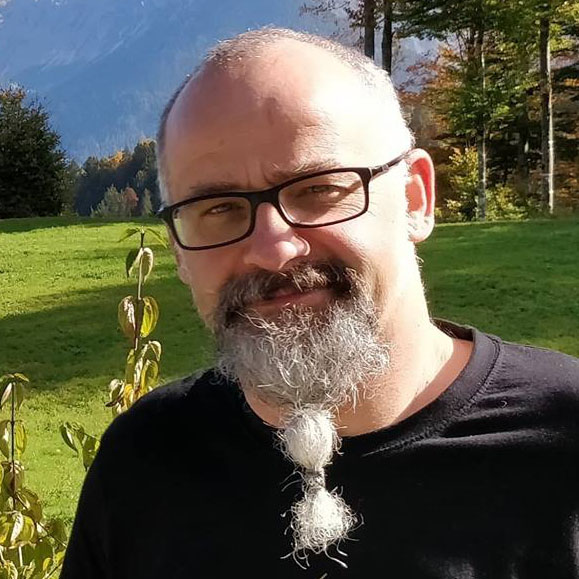 Michael
Baujahr '67. Metalhead seit 1979. Musikalische Vorlieben: NWOBHM, Power Metal, Epic Metal, Bombast Metal, Doom, Melodic Death Metal, Alternative Rock, und alles dazwischen, Hauptsache es ist authentisch! Michael ist unser "wandelndes Musiklexikon". Es gibt nichts, was er nicht weiss. Wahrscheinlich sogar die Anzahl der Leberflecke von Elvis´ verstorbenen Zwillingsbruder Aaron!