Mit Join The Cult veröffentlichen Hippie Trim die dritte Single ihres am 29. November erscheinenden Debut-Albums "Cult". Hippie Trim spielen Hardcore, bauen aber viele Elemente anderer Stile ein um so einen doch recht originellen Sound zu kreieren.
Beginnend als atmosphärische Alternative Nummer, kommt mit dem Einsetzen der Vocals ein schon typischer Hardcore-Sound daher. Ein Großer Vorteil des Sounds ist aber ganz klar das es den doch gängigen Hardcore sehr auflockert und so großes Ohrwurm Potenzial bietet.
Hier könnt ihr ins Lyric-Video zu Join The Cult reinschauen:
Euch hat gefallen was ihr gesehen habt? Hier könnt ihr das Debut "Cult" vorbestellen:
https://redfield-records.com/pages/hippie-trim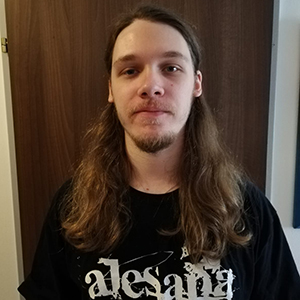 Patrick
geb. 1993, Musik-Fan seit 2010, Verlobt, Ein Sohn, Bevorzugte Genres: Metalcore, Post-Hardcore, Progressive Metal, Pop-Punk, Alternative Rock. Neben seiner sozialen Ader ist Patrick auch für feinste Recherche und Tiefe in seinen Reviews und Berichten bekannt.