News
Greenfield Festival Line Up 2020 mit Volbeat, Nightwish u.v.m.
Mit einem Sensationslineup für 2020 meldet sich das Greenfield Festival in der Schweiz zurück. Im nächsten Juni wird es wieder laut im Berner Oberland, denn VOLBEAT kommen nach Interlaken!
Das Greenfield Festival findet nächstes Jahr vom 11. bis 13. Juni 2020 statt und ist stolz darauf bereits jetzt die ersten Headliner des Festivals vorzustellen.
Mit dabei sein werden weiters:
NIGHTWISH – BRING ME THE HORIZON – DISTURBED – HEAVEN SHALL BURN – KILLSWITCH ENGAGE – BABYMETAL – OF MICE & MEN – AGNOSTIC FRONT – SKINDRED – HOT WATER MUSIC – THY ART IS MURDER – AUGUST BURNS RED – JINJER – BETONTOD – MOTIONLESS IN WHITE – LAGWAGON – BURY TOMORROW – BOSTON MANOR
Mehr Infos: https://www.greenfieldfestival.ch/de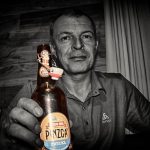 Uli
Seit den 90er Jahren journalistisch unterwegs. Sehr schlechter Schlagzeuger mit deutlichen Rechtschreibschwächen. Mitbegründer der legendären Punkrockband "The Ketchup Boys", welche 1989 ihren einzigen Auftritt hatte. Spricht mehrere Sprachen, kann einhändig Fahrrad fahren und mag Musik.