News
Euqilibrium – neues Video zu Renegade – Tour – Ankündigung
Die deutschen Epic-Metal-Pioniere EQUILIBRIUM werden mit ihrem sechsten Studioalbum in diesem Sommer ein ein wahres Freudenfeuer entzünden. "Renegades" (erschienen: 23. August via Nuclear Blast) läutet einen Wendepunkt ein, den Beginn einer Ära für dieses Genre. Das ist Metal in seiner epischsten und monumentalsten Form, mit riesigen Songs, die fest im Zeitgeist ruhen, mit einer massiven, modernen Produktion und einer ganzen Reihe von eklektischen Einflüssen. Und bevor das Meckern ausbricht: Es funktioniert, es fügt sich ein – und vor allem ist es immer noch das Gleichgewicht. Möglicherweise mehr denn je.
Das limitierte Digipac des Albums enthält eine exklusive Bonus-CD, mit 8-Bit-Versionen aller Songs des Albums. Heute präsentiert Euch die Band einen kleinen Vorgeschmack auf diese Bonus-CD in Form eines Videos zur 8-Bit-Version des Songs "Renegades – A Lost Generation".
Die Band sagt dazu:
"Die meisten von uns sind in den 80er und 90er Jahren mit Computerspielen aufgewachsen, so dass jedes Mal, wenn wir diese 8 Bit Sounds hören, es irgendwie nostalgisch klingt… Wir hatten immer diese Idee im Sinn, 8 Bit Versionen unserer Songs zu machen und diesmal haben wir es einfach geschafft! Dieser Clip wird dir einen kleinen Eindruck davon vermitteln, wie es klingt."
Vorbestellung Album hier:
http://nblast.de/EquilibriumRenegades
Presave »Renegades« über Spotify:  http://nblast.de/EQUILIBRIUMpreSave
Trailer #2: https://www.youtube.com/watch?v=UZjlkOR_JwA
Trailer #3: https://www.youtube.com/watch?v=3Kd5kAA36-U
Europatour 2020: Support LORD OF THE LOST, Opener NAILDED TO OBSCURITY und OCEANS
»Renegades Tour« – Europe 2020
w/ LORD OF THE LOST, NAILED TO OBSCURITY, OCEANS (*)
17.01.  D         Leipzig – Hellraiser*
18.01.  D         Berlin – Festsaal Kreuzberg*
19.01.  D         Wiesbaden – Schlachthof*
21.01.  F          Paris – Le Trabendo
22.01.  F          Toulouse – Le Metronum
23.01.  E          Madrid – Sala Caracol
24.01.  E          Barcelona – Sala Bóveda
25.01.  F          Lyon – Ninkasi Kao
26.01.  D         Lindau – Club Vaudeville*
28.01.  H         Budapest – Dürer Kert
29.01.  PL       Krakow – Klub Kwadrat
30.01.  A         Vienna – Szene
31.01.  D         Munich – Backstage (Werk)*
01.02.  CH       Pratteln – Z7*
02.02.  CZ       Prague – Nová Chmelnice
04.02.  N         Oslo – John Dee
05.02.  S         Stockholm – Fryshuset
06.02.  DK       Copenhagen – Pumpehuset
07.02.  D         Cologne – Essigfabrik*
08.02.  D         Stuttgart – LKA Longhorn*
09.02.  D         Hanover – Capitol*
11.02.  D         Saarbrücken – Garage*
12.02.  D         Nuremberg – Hirsch*
13.02.  NL        Eindhoven – Dynamo
14.02.  UK       London – O2 Academy Islington
15.02.  UK       Birmingham – HRH Metal IV
16.02.  B         Vosselaar – Biebob
Tickets  unter: www.renegades-tour.com
Weitere Infos:
www.equilibrium-metal.net
www.facebook.com/equilibrium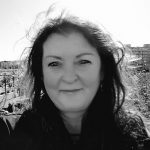 Karina
Karina ist für uns an Rhein und Ruhr unterwegs. Sie hört neben Metal auch Irish Folk Punk, Deutsch- und Mittelalterrock. Für gute Musik ist ihr kein Weg zu weit.