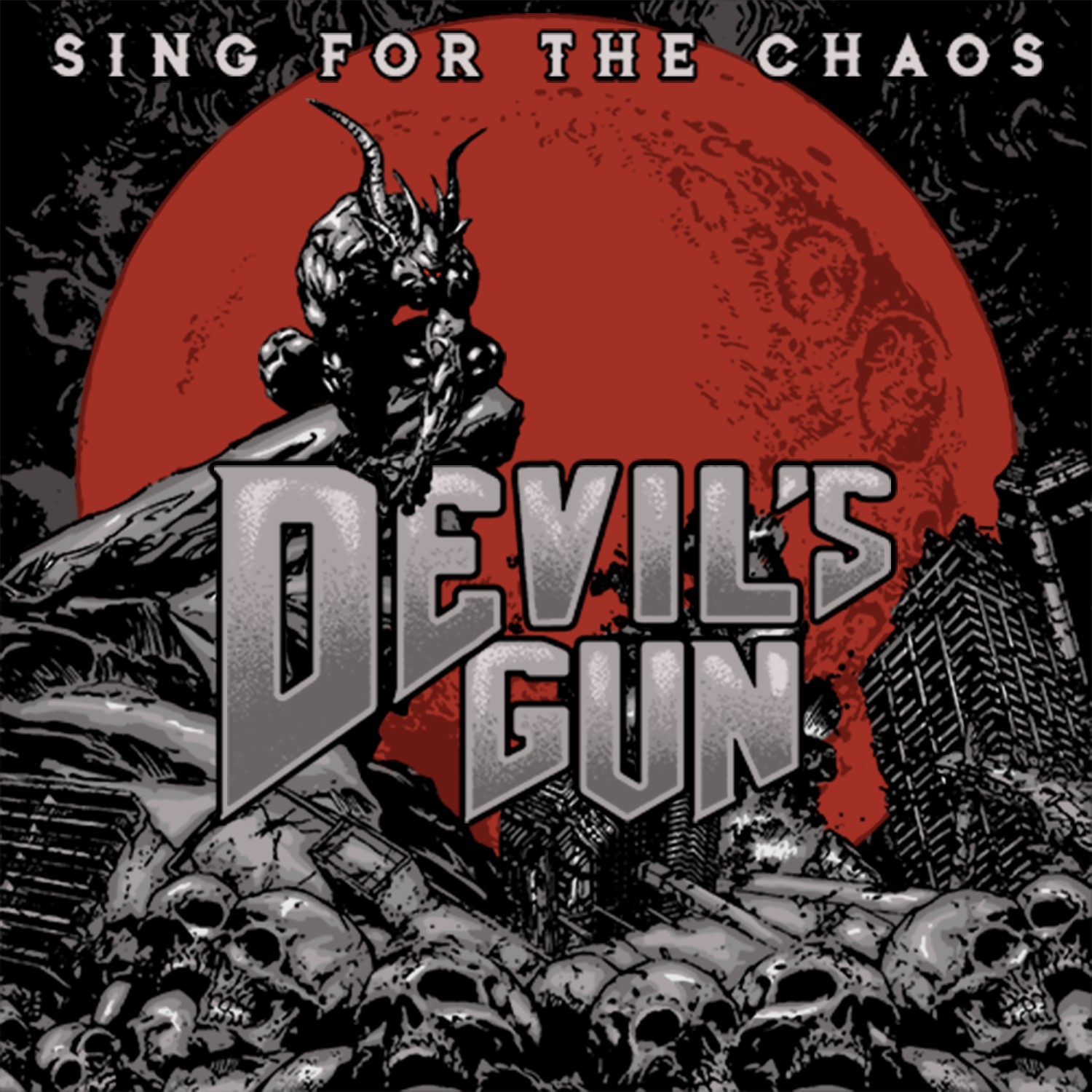 Die aus dem schwedischen Växjö stammenden Devil's Gun wurden 2012 gegründet und haben sich reinrassigen Heavy Metal auf die Fahne geschrieben. "Sing For The Chaos" ist nach der Debüt EP aus 2015 und dem Debütalbum "Dirty 'n' Damned" (2016) die dritte Veröffentlichung der Band um Sänger Joakim Hermannsson, der mit seinem extrem rauen Gesang, der irgendwo zwischen Udo Dirkschneider und Airbourne Sirene Joel O'Keeffe liegt, den Sound von Devil's Gun prägt.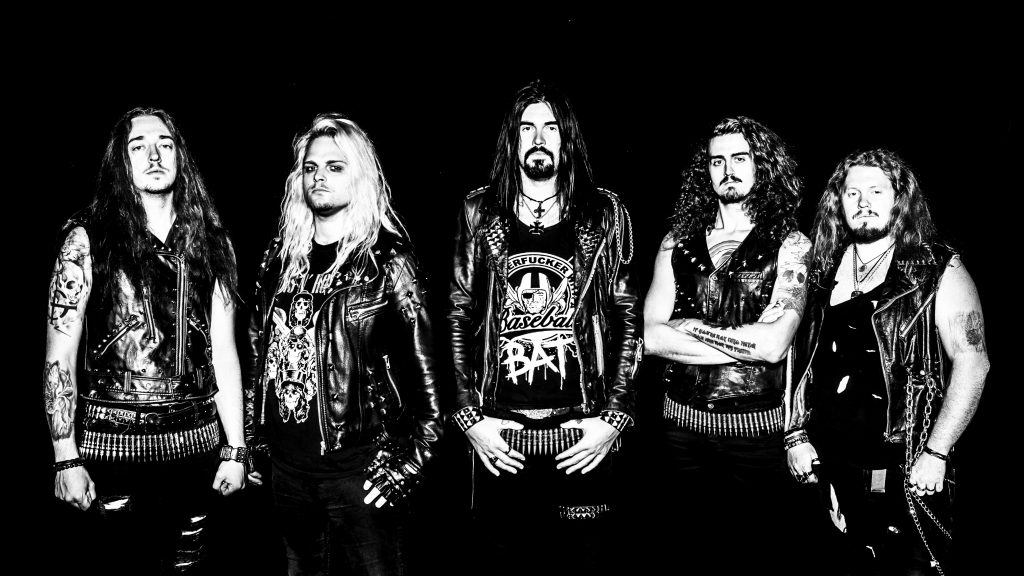 Man muss für diesen Gesang schon ein Faible haben, denn bereits der Opener "Killer Machine" macht gleich zu Beginn klar, was auf den zehn folgenden Songs zu erwarten ist: "This is the real deal. No frills. No punches held. No ballads. No bullshit. Just pure Heavy Metal"!!!, so prophezeit es einem schon das Infosheet von Black Lodge Records. Dementsprechend sägen sich Devil's Gun auf Songs wie "Tear Down The Wall" und "Electrical Shock" in Hochgeschwindigkeit und ziemlicher Nähe zu Airbourne, auf "Sing For The Chaos" mit Accept Adaptionen und dem D-A-D -artigen Rocker "Alligator Fuck House" durch das Album.
Mir fehlt es hier eindeutig an Eigenständigkeit, aber wer Airbourne zu seinen absoluten Faves zählt und es nicht bis zu deren nächsten Veröffentlichung abwarten kann, der darf hier ruhig ein Ohr riskieren. Da ich mich nicht dazu zähle, bekommen Devil's Gun von mir nicht mehr als 6/10 Bängs für dieses Album.
"Sing For The Chaos" wird am 12.April via Black Lodge Records/Sound Pollution veröffentlicht.

LINE-UP:
Vocals – Joakim Hermansson
Lead Guitar – Philip Nilsson
Guitar – Jonatan Lavesson
Bass – Oliver Emanuelsson
Drums – Fredrik Johansson
TRACKLIST:
01. Killer Machine
02. Tear Down The Wall
03. To The Devil
04. Lights Out
05. Sing For The Chaos
06. Electrical Shock
07. Queen Of Destruction
08. Alligator Fuckhouse
09. Bad To The Bone
10. On The Road
DISCOGRAPHY:
EP – 2015
Hot Rock City – 2015 (Single)
Radio Attack – 2016 (Single)
Dirty 'N' Damned – 2016 (Album)
Lights Out – 2018 (Single)
WEB:
www.thebanddevilsgun.se
(under construction at the moment)
SOCIAL PROFILES:
Twitter: http://www.twitter.com/DevilsGun_swe
Facebook: https://www.facebook.com/DEVILSGUNSWE
Michael
Baujahr '67. Metalhead seit 1979. Musikalische Vorlieben: NWOBHM, Power Metal, Epic Metal, Bombast Metal, Doom, Melodic Death Metal, Alternative Rock, und alles dazwischen, Hauptsache es ist authentisch! Michael ist unser "wandelndes Musiklexikon". Es gibt nichts, was er nicht weiss. Wahrscheinlich sogar die Anzahl der Leberflecke von Elvis´ verstorbenen Zwillingsbruder Aaron!