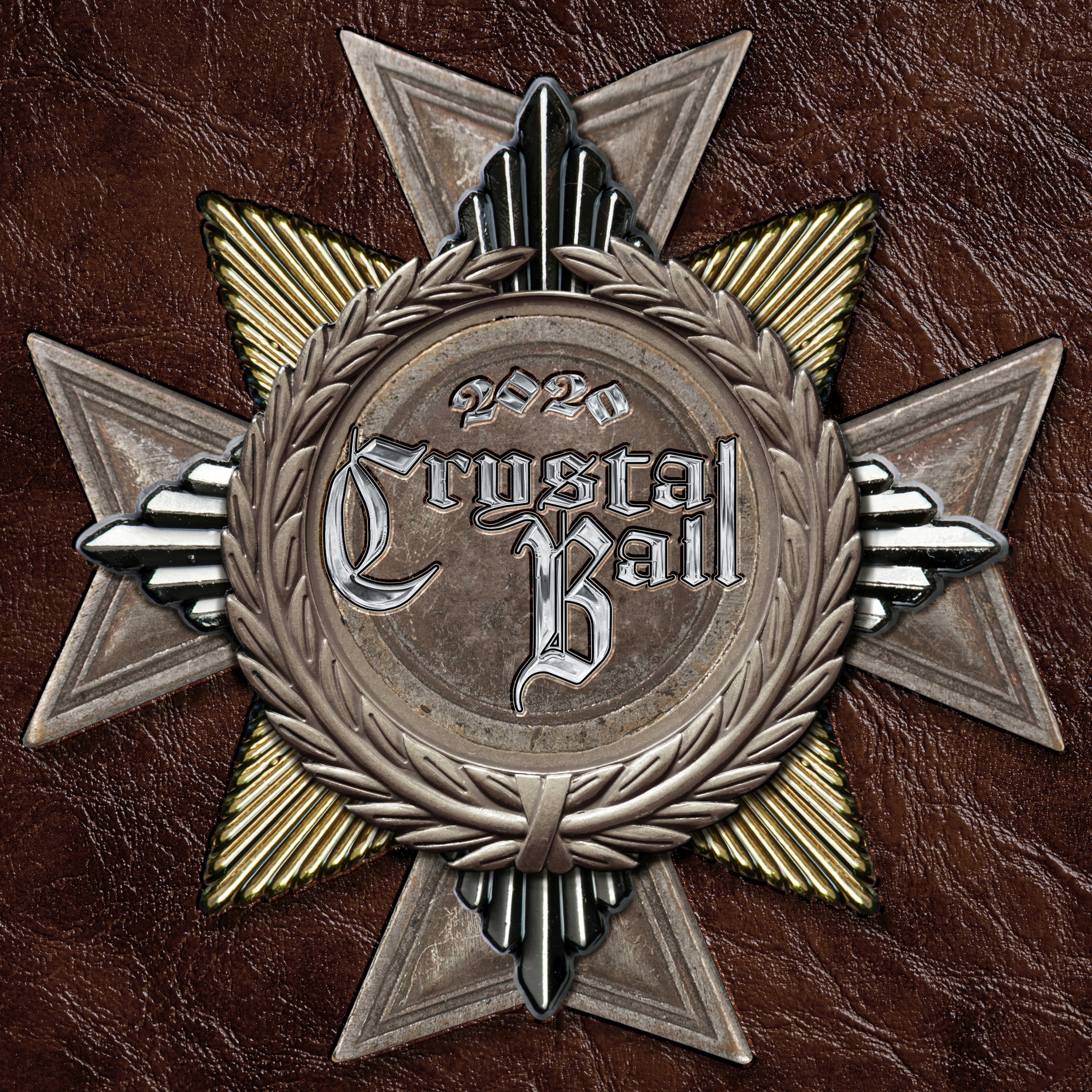 Die Hardrocker Cystal Ball feiern heuer ihr mittlerweile schon zwanzigjähriges Bandjubiläum mit einer prall gefüllten Doppel CD. Der Backkatalog der Schweizer hat sich in dieser Zeit auf immerhin zehn abendfüllende Dreher angehäuft. In der Vergangenheit waren sie mit Größen wie den Scorpions, Deep Purple, Krokus, Axel Rudi Pell, Dokken, Gotthard, Pretty Maids, Doro, The Poodles, Axxis, etc. unterwegs und haben auf Festivals, wie z.B. Rock Of Ages (DE), Pyraser Classic Rock Night (DE), Rock The Ring (CH), Sion Sous Les Étoiles (CH), Guitare En Scène (FR), Stars in Town (CH), gespielt. Dabei hat die Band es sich aber nicht einfach gemacht und nur die Songs aus den Archiven auf den Doppeldecker gebracht. Die Songauswahl für ihre erste Best Of hatte die Band durch Fanbefragungen und Streaming-Analysen ermittelt. Die erste CD enthält somit 10 der beliebtesten Songs aus der ersten Banddekade, komplett neu eingespielt und neu interpretiert. Ergänzt werden sie dann auf CD 2 mit 10 fetten, melodiösen Metaltracks aus der aktuellen Schaffensphase, die entweder neu eingespielt, neu arrangiert und/oder mit zusätzlichen Aufnahmen aufgewertet wurden!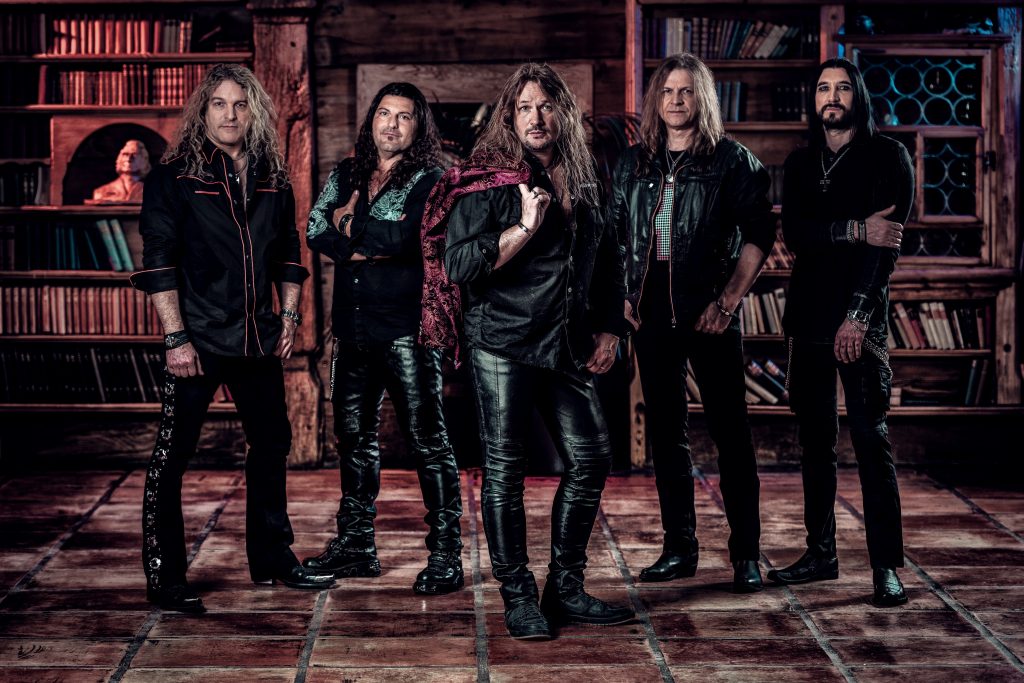 Pic. by Tom Kocher Photography
Das macht dieses Best Of Album gleichermaßen interessant für Alt- sowie Rockfans, die Crystal Ball neu entdecken möchten. Auf 2020 gibt es jede Menge geradeaus rockende Nummern wie "Eye To Eye", "Lay Down The Law" oder den Signature Song "Hellvetia", zu dem ein deftiges Video mit Szenen aus dem kommenden Kinofilm "Mad Heidi" (von "Iron Sky"-Produzent Tero Kaukomaa) gedreht wurde. Musikalisch liegen Crystal Ball mit ihrem Hard Rock mit Tendenz zum Melodic Metal in der Schnittmenge von Bands wie Shakra, Gotthard oder Pretty Maids.
Gastmusiker gibt es natürlich auch auf dem Album: Stefan Kaufmann (ex-Accept, ex-U.D.O, der auch für die Produktion, das Mastering und den Mix verantwortlich ist) Outro-Gitarrensolo bei "Moondance" und Akustik-Gitarre bei "Hellvetia" & "Déjà-Voodoo", Gastvocals von Noora Louhimo (Battle Beast) bei "Eye To Eye", und den Jodelklub »Echo vom Glaubenberg« bei "Hellvetia".
Da es sich um ein Best Of Album handelt, gibt es von mir hier keine Bewertung, aber eine klare Kaufempfehlung für alle, die sich als Fans der oben genannten Bands angesprochen fühlen und die Luzerner Rocker bisher noch nicht oder nur unvollständig im heimischen Regal stehen haben.
"2020" erscheint am 2. August via Massacre Records als Digipack 2CD und Download.
CD 1
1. HELLvetia
2. Moondance
3. Soul Mate
4. Lay Down The Law
5. He Came To Change The World
6. Dance With The Devil
7. Mozart Symphony
8. My Life
9. Am I Free
10. Forever And Eternally
CD 2
1. Paradise
2. Mayday!
3. Alive For Evermore
4. Hold Your Flag
5. Eye To Eye
6. Suspended
7. Déjà-Voodoo
8. Anyone Can Be A Hero
9. Curtain Call
10. Director's Cut
Total Running Time: 81:10 Minutes
LINE-UP
Steven Mageney – Vocals
Scott Leach – Lead- & Rhythm Guitars, Keyboards
Tony T.C. Castell – Rhythm Guitars
Marcel Sardella – Drums
Cris Stone – Bass
http://www.crystal-ball.ch
Schlagwörter:
Accept
,
Axel Rudi Pell
,
Axxis
,
BATTLE BEAST
,
Best Of
,
Crystal Ball
,
Deep Purple
,
Dokken
,
Doro
,
Gotthard
,
Hard Rock
,
Iron Sky
,
Krokus
,
Mad Heidi
,
Massacre Records
,
Melodic Metal
,
Poodles
,
Pretty Maids
,
Scorpions
,
Shakra
,
Tero Kaukomaa
,
U.D.O.
Michael
Baujahr '67. Metalhead seit 1979. Musikalische Vorlieben: NWOBHM, Power Metal, Epic Metal, Bombast Metal, Doom, Melodic Death Metal, Alternative Rock, und alles dazwischen, Hauptsache es ist authentisch! Michael ist unser "wandelndes Musiklexikon". Es gibt nichts, was er nicht weiss. Wahrscheinlich sogar die Anzahl der Leberflecke von Elvis´ verstorbenen Zwillingsbruder Aaron!