News
BLIND GUARDIAN TWILIGHT ORCHESTRA – "Legacy Of The Dark Lands" out now!
Das ehrgeizigste Projekt der Metal-Geschichte von BLIND GUARDIAN  "Legacy Of The Dark Lands" ist in den Plattenläden! Zur Feier der Veröffentlichung hat die Band ein offizielles Video für "War Feeds War" veröffentlicht. Die Idee, ein Orchesteralbum aufzunehmen hatten Gitarrist André Olbrich und Sängers Hansi Kürsch in den 90er Jahren, als BLIND GUARDIAN begann, ihren opulenten Klang mit orchestralen Elementen zu verbessern. Das monumentale Projekt nahm in den letzten Jahren Gestalt an und als Spiegel seiner epischen Klangkaskaden wurde das lyrische Konzept entwickelt. Für das Konzept arbeiteten André und Hansi mit dem deutschen Bestsellerautor Markus Heitz zusammen, dessen neuester Roman »Die dunklen Lande« am 1. März 2019 erschien.
Hansi Kürsch über Legacy Of the Dark Lands:
"Time to witness our journey through the Dark Lands. "War Feeds War" gives you an idea about whom we encountered and what we "beheld" during our short, but somehow very unpleasant stay. Note: the riders are amongst us!
I am glad we made it back, safely, for today's release of "Legacy of the Dark Lands".  We hope you enjoy this fantastic album and this glorious video. We had great fun doing it! Now go and get your copy."
("Zeit, unsere Reise durch die dunklen Länder mitzuerleben. "War Feeds War" gibt Ihnen eine Vorstellung davon, wem wir begegnet sind und was wir während unseres kurzen, aber irgendwie sehr unangenehmen Aufenthalts "gesehen" haben. Hinweis: Die Fahrer sind unter uns!
Ich bin froh, dass wir es für die heutige Veröffentlichung von "Legacy of the Dark Lands" sicher zurück geschafft haben. Wir wünschen Ihnen viel Spaß mit diesem fantastischen Album und diesem herrlichen Video. Wir hatten viel Spaß dabei! Jetzt geh und hol deine Kopie.")
»Legacy Of The Dark Lands« – Track Listing:
01. 1618 Ouverture
02. The Gathering
03. War Feeds War
04. Comets And Prophecies
05. Dark Cloud's Rising
06. The Ritual
07. In The Underworld
08. A Secret Society
09. The Great Ordeal
10. Bez
11. In The Red Dwarf's Tower
12. Into The Battle
13. Treason
14. Between The Realms
15. Point Of No Return
16. The White Horseman
17. Nephilim
18. Trial And Coronation
19. Harvester Of Souls
20. Conquest Is Over
21. This Storm
22. The Great Assault
23. Beyond The Wall
24. A New Beginning
Order »Legacy Of The Dark Lands« here: http://nblast.de/BGLegacyOfTheDarkLands
Listen to 'War Feeds War' in the NB New Releases Playlists:
http://nblast.de/SpotifyNewReleases / http://nblast.de/AppleMusicNewReleases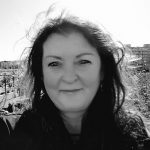 Karina
Karina ist für uns an Rhein und Ruhr unterwegs. Sie hört neben Metal auch Irish Folk Punk, Deutsch- und Mittelalterrock. Für gute Musik ist ihr kein Weg zu weit.