News
Billy Talent – mit neuem Song: FORGIVENESS I+II
Die kanadischen Rock-Ikonen Billy Talent haben einen neuen Song veröffentlicht. "Forgiveness I + II" wurde im bandeigenen Studio in Toronto von Ian D'Sa produziert, Gitarrist der Band und 2017 als "Producer of the Year" beim Juno Award nominiert. "Forgiveness I + II" ist die erste neue Musik von Billy Talent seit ihrem hochgradig erfolgreichen letzten Album Afraid of Heights (2016), das Platz 1 der deutschen Charts eroberte. Das Lyric Video zu "Forgiveness I+II" kann hier angesehen werden:
Die Veröffentlichung – von der die Fans komplett überrascht wurden – markiert den Beginn einer sehr aktiven Phase für die Band, die schon in der nächsten Woche eine weitere aufregende Ankündigung planen. Zuvor waren sie bereits für Rock am Ring / Rock im Park 2020 bestätigt worden.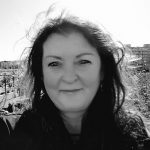 Karina
Karina ist für uns an Rhein und Ruhr unterwegs. Sie hört neben Metal auch Irish Folk Punk, Deutsch- und Mittelalterrock. Für gute Musik ist ihr kein Weg zu weit.