Reportagen
Bilder von der KISS Abschiedstournee "End of the Road"
Elation DARTZ™ für KISS "End of the Road" Tour
Die legendären Rocker KISS starteten Ende Januar in Vancouver ihre Abschiedstour "End of the Road" und nutzen eine Vielzahl von Elation DARTZ 360™ Effekten als Key Visuals in der dynamischen, multisensorischen Show.
Nach mehr als 40 JAhren kann KISS immer noch ein Publikum auf der ganzen Welt anziehen, mit ihren Superhits und einer aufwendigen Live-Show. "Es ist einfache, erdige Rock'n' Roll-Musik mit heavy Riffs", sagte der Produktionsdesigner Sooner Routhier. "Was die Beleuchtung betrifft, so erfordert sie eine Old-School-Lichtshow mit einfachem Cuing, die die Musik akzentuiert, aber nicht übermäßig verschönert ist." Er gestaltete die Show mit Robert Long, der seit über 20 Jahren in verschiedenen Rollen bei KISS tätig ist. Associate Designer/Show Director ist Ashley Zapar.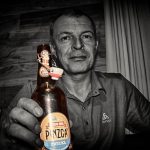 Uli
Seit den 90er Jahren journalistisch unterwegs. Sehr schlechter Schlagzeuger mit deutlichen Rechtschreibschwächen. Mitbegründer der legendären Punkrockband "The Ketchup Boys", welche 1989 ihren einzigen Auftritt hatte. Spricht mehrere Sprachen, kann einhändig Fahrrad fahren und mag Musik.