News
ALESTORM – neues Album Curse Of The Crystal Coconut kommt am 29.05.20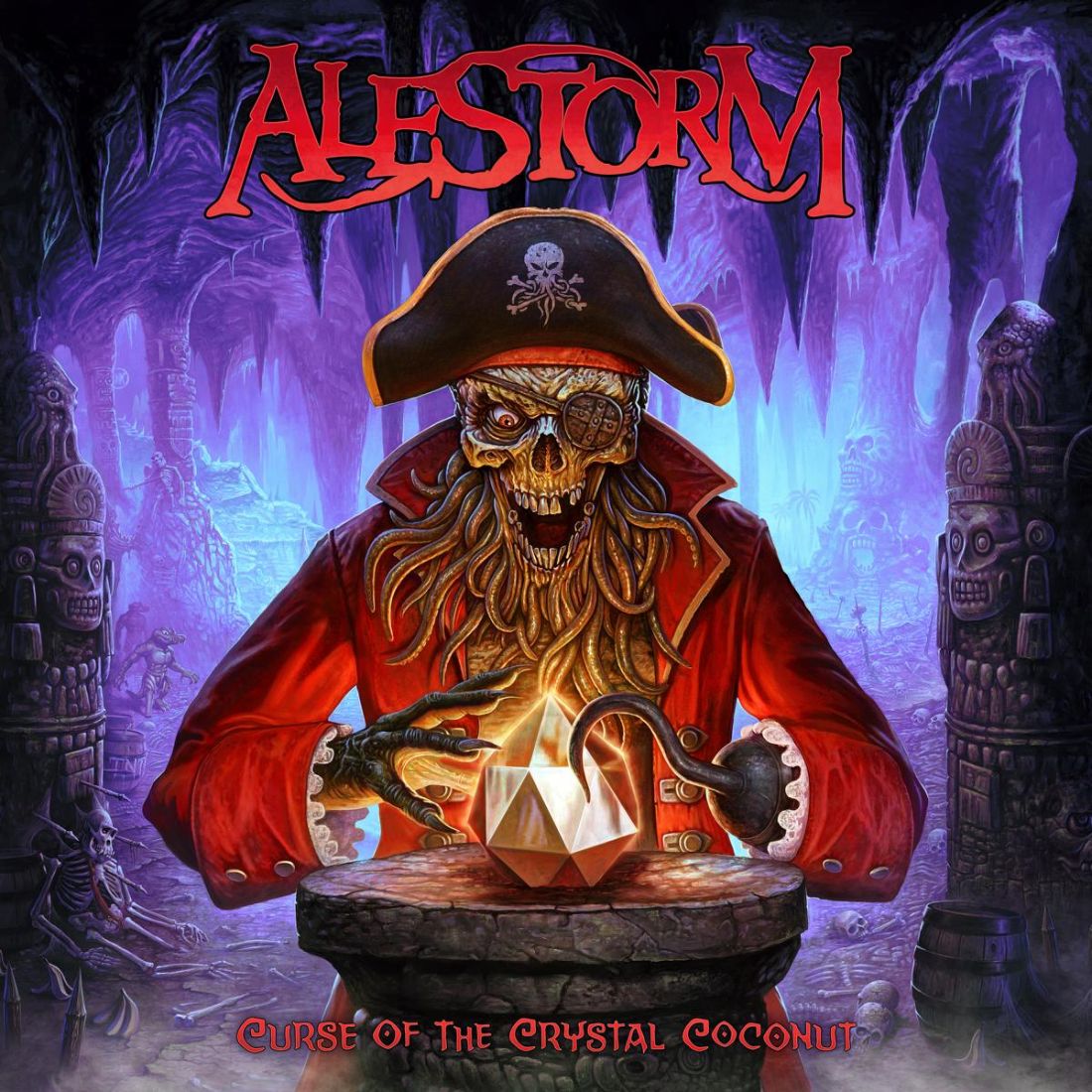 Vorsicht vor dem Fluch der Kristallkokosnuss – Das Schiff von ALESTORM ist am Horizont zu sehen!
Egal ob Sie bereit sind oder nicht, Sie schmutzige Landratten – ALESTORM kehrt unzensiert, satirisch und herrlich zurück! Zwei Jahre nach ihrem lesetzten Album, No Grave But The Sea wird die Piraten-Metal-Drinking-Crew mit ihrer brandneuen Eroberung Curse Of The Crystal Coconut, die am 29. Mai 2020 über Napalm Records veröffentlicht wird, zu den Albträumen aller anständigen Marodeure zurückkehren.
Die Crew, angeführt von Captain Christopher Bowes, ist bekannt für ihre unverkennbare Haltung und ihre unverschämt eingängigen Melodien. Sie ist stolz darauf, elf bombastische Piratenhymnen zu präsentieren, die Euch in ihrer unverfälschten, chaotischen Art und Weise den Teppich unter den Füßen hervorziehen.
ALESTORM wird unter anderem von Ally Storch von Subway to Sally (Violine auf dem gesamten Album) und Captain Yarrface von Rumahoy begleitet, um die stereotype Darstellung von Piraten als einsame Wölfe des Meeres zu brechen. Die Vielfalt der Tracks auf dem Album wird selbst den wählerischsten Abenteuersuchenden und die wildesten Piratenpartys befriedigen. "Chomp Chomp" mit dem Gesang von Vreth von Finntroll lässt Sie vielleicht nie wieder ins offene Wasser, möchte Sie aber auf jeden Fall einladen, zu hinreißenden Melodien zu tanzen. Der eingängige Rhythmus der "Pirate Metal Drinking Crew" macht den Track zu einer weiteren Hymne im Sortiment dieser schatzsuchenden Plünderer. Nehmen Sie ihre Wut jedoch nicht zu unbeschwert auf sich, denn sobald sie die "Piratenverachtung" und ihre brutalen Riffs entfesseln, wird es möglicherweise kein Zurück mehr geben …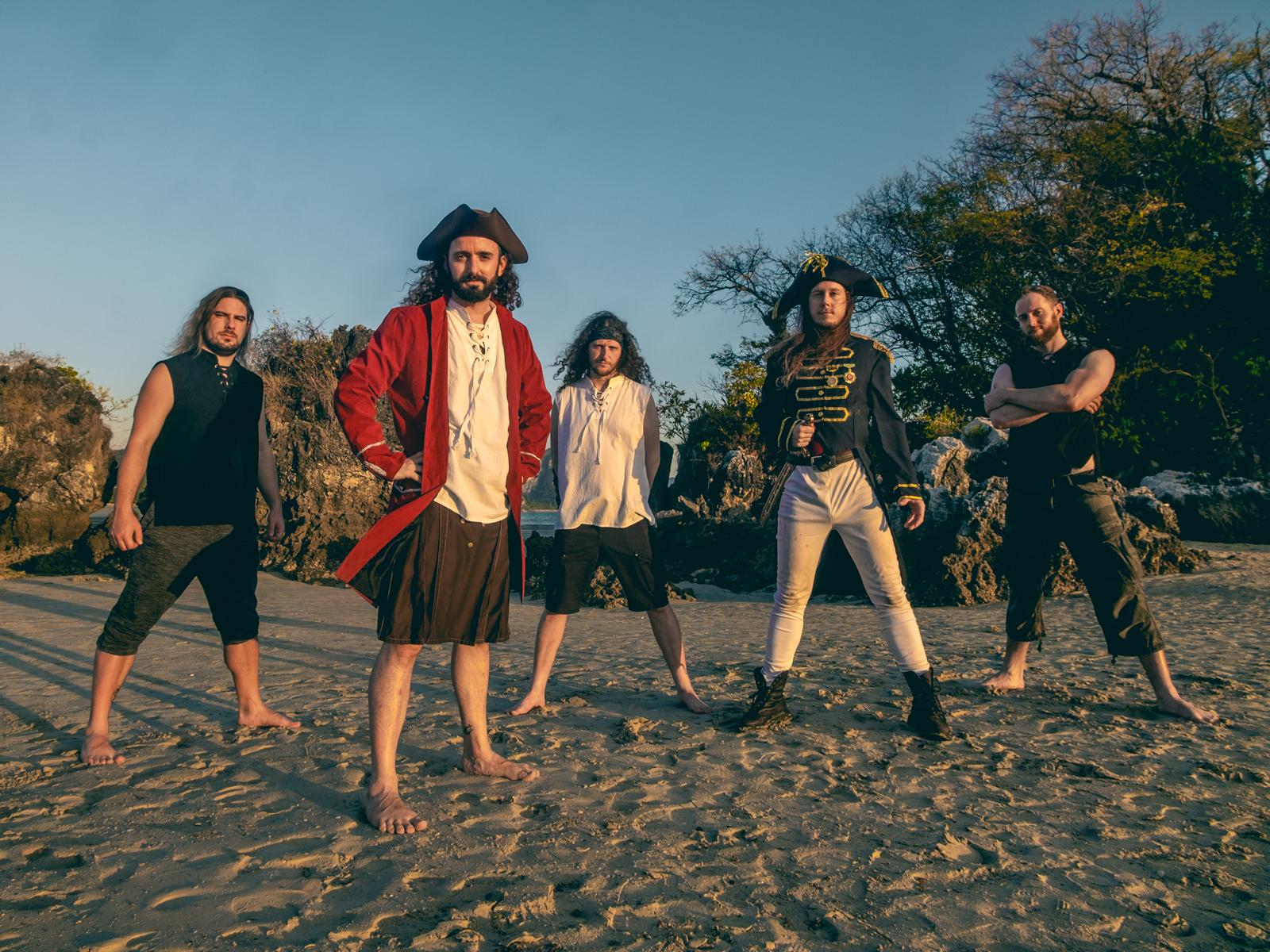 Natürlich wäre es kein ALESTORM-Album ohne ihren einzigartigen Sinn für Humor – dies und vieles mehr finden Sie auf der Party-knallharten "Treasure Chest Party Quest" oder dem überraschenden "Zombies Ate My Pirate Ship". Obwohl der Fluch der Kristallkokosnuss vorerst ein Rätsel bleiben mag, ist eines sicher – Sie werden alle Konventionalitäten beiseite werfen und sich dieser humorvollen Piratencrew auf ihrer bislang heftigsten und grimmigsten Reise anschließen!
Pre-Order Curse of the Crystal Coconut NOW!
Curse of the Crystal Coconut will be available in the following formats:
Wooden Boxset (including Mediabook, exclusive 7'' Single, Track Stems on USB Stick, Pendant, Flag, Postcards)
2 CD Mediabook – including 16th century interpretations of all songs
1 CD Jewel Case
LP Gatefold BLACK Vinyl
LP Gatefold RED Vinyl
LP Gatefold GOLD Vinyl
LP Gatefold PURPLE Vinyl
LP Gatefold Silver Vinyl (Napalm Records US Store exclusive)
Music Cassette + Walkman Bundle in Pirate Bag RED (strictly limited to 250)
Digital Album
Digital Deluxe Album
Tracklist:
Treasure Chest Party Quest
Fannybaws
Chomp Chomp
Tortuga
Zombies Ate My Pirate Ship
Call of the Waves
Pirate's Scorn
Shit Boat (No Fans)
Pirate Metal Drinking Crew
Wooden Leg Pt. 2 (The Woodening)
Henry Martin
Catch ALESTORM on tour and get the chance to listen to some new songs!
20.03.20 AU – Melbourne / Download Festival
21.03.20 AU – Sydney / Download Festival
04.06.20 SE – Solvesborg / Sweden Rock
12.06.20 CH – Interlaken / Greenfield
14.06.20 US – Donington Park / Download Festival
19.06.20 BE – Dessel / Graspop Metal Meeting
20.06.20 FR – Clisson / Hellfest
03.07.20 ES – Barcelona / Rock Fest
04.07.20 IT – Villafranca di Verona / Rock The Castle
09.07.20 CZ – Vizovice / Masters of Rock
31.07.20 UA – Ternopil / Faine Misto
06.08.20 HR – Pula / Headbanger's Holiday
08.08.20 NL – Leeuwarden / Into The Grave
14.08.20 DE – Dinkelsbühl / Summer Breeze
21.08.20 DE – Haddeby / Baltic Open Air
05.09.20 DE – Selb / Festival Medieval
ALESTORM are:
Christopher Bowes – vocals, keytar
Gareth Murdock – guitar
Mate Bodor – bass
Peter Alcorn – drums
Elliot Vernon – keyboard
For more information, visit:
WEBSITE
FACEBOOK
INSTAGRAM
TWITTER
NAPALM RECORDS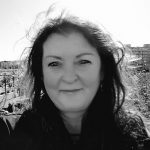 Karina
Karina ist für uns an Rhein und Ruhr unterwegs. Sie hört neben Metal auch Irish Folk Punk, Deutsch- und Mittelalterrock. Für gute Musik ist ihr kein Weg zu weit.