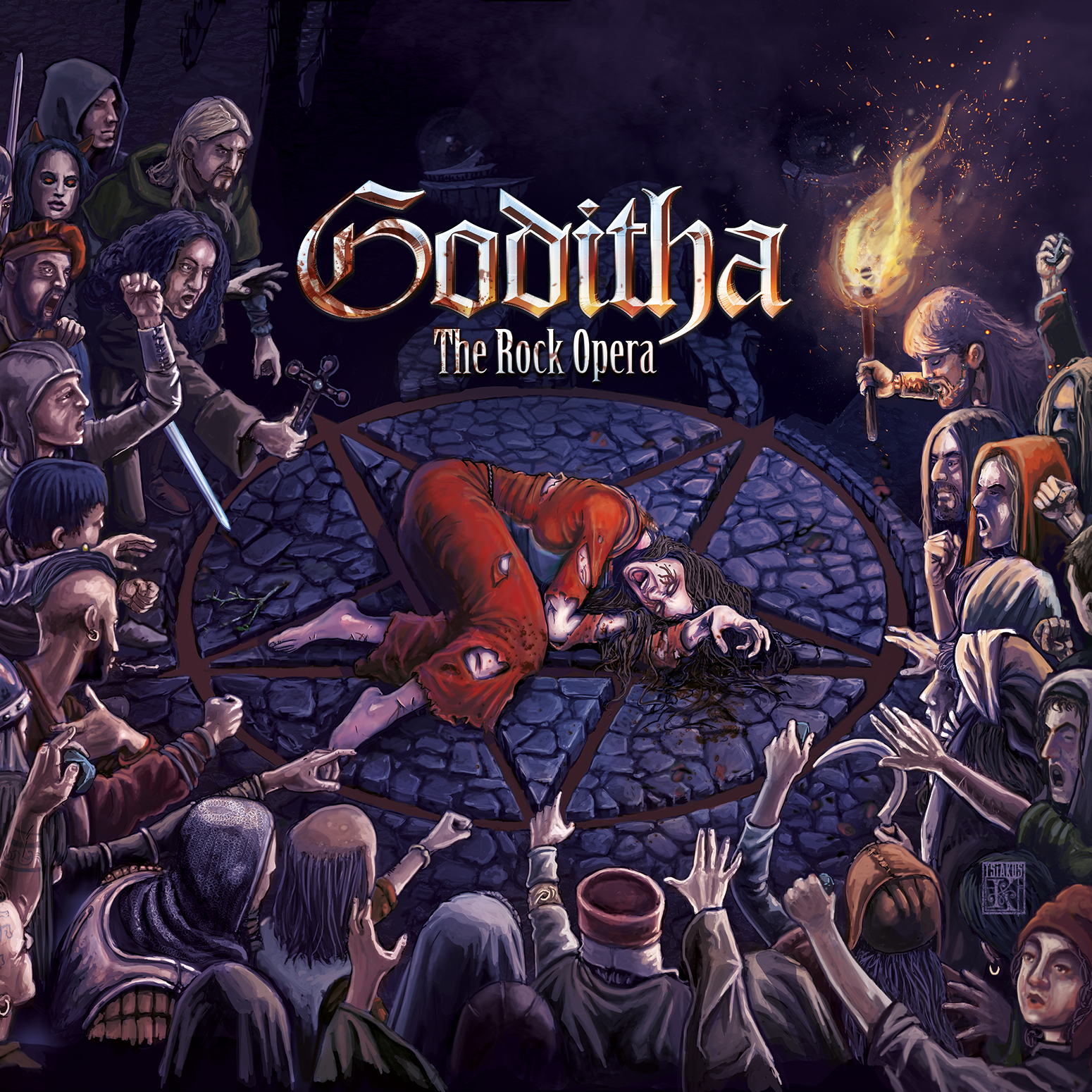 Genre: Symphonic Metal
Da es sich hier um eine "Rock Oper" handelt muss sie natürlich eine Geschichte haben, der Plot dazu ist schnell erzählt: Ein junges Mädchen, sie heißt Goditha, wurde vom Hass verblendet und verraten. Um sich zu rächen begibt sie sich in die Hände von Deava, der Prinzessin der Dunkelheit. Dazu gesellen sich noch etliche andere Charaktere (15 Stück) die zwischen gut und böse pendeln. Das verspricht einiges an Spannung und Dramatik.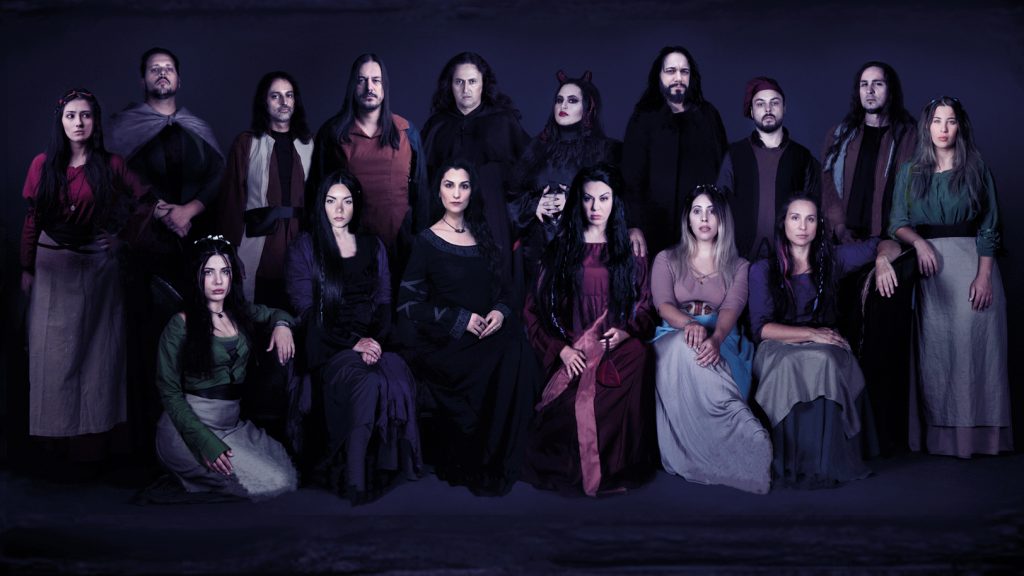 Geschrieben wurde das Stück von Elina Englezou (einer Songwriterin) und Bob Katsionis (unter anderem Firewind und Serious Black), beide aus Griechenland.
Gleich mal vorne weg, für kurz mal zwischendurch ist das Album nicht. Es braucht Platz, um sich zu entfalten. Und auch die Spielzeit mit 91 Minuten ist üppig bemessen. Die Musik ist aber geschickt arrangiert, die Stimmungen und Sänger gut in Szene gesetzt, so dass man gerne dabeibleibt, wenn man denn diese Art von Metal gut findet. Auch die musikalischen Unterbrechungen durch den Erzähler Stratis Steele (Endomain) gibt dem ganzen noch zusätzlich einen Hörbuchcharakter was mir sehr gut gefällt.
Im Mittelteil kommt es trotz der guten Umsetzung zu ein paar Längen, die aber meiner Meinung nicht allzu sehr ins Gewicht fallen. Je öfter man Goditha – The Rock Opera hört, desto weniger stören diese.
Als Anspieltipps würde ich In Hell, Escape This Illusion und There He Is vorschlagen, diese drei Songs geben einen guten Durchschnitt des Albums wieder.
Fazit: Für dieses ambitionierte Werk gebe ich 8 von 10 Bängs. Ein Album in das Fans von Avantasia, Nightwish und Ayreon unbedingt reinhören sollten.
Goditha – The Rock Opera ist am 21.09 erschienen.
Line Up:
Erzähler: Stratis Steele (Endomain)
Vocals: Maxi Nil (Jaded Star), Henning Basse (Firewind/MaYan/Sons of Seasons),
Angel Wolf-Black (Vivaldi Metal Project), Yiannis Papanikolaou (Diviner/Rock & Roll Children),
Iliana Tsakiraki (Enemy of Reality), Dionissis Christodoulatos (Sorrowful Angels),
Margarita Papadimitriou (SL Theory/Voice Box), Anna Tarba, Constantine Alex,
Marios Karanastasis (The Silent Wedding), George Eikosipentakis (Inner Wish),
Christos Kounelis (Disharmony/Art Of Simplicity/Bigus Dickus), Mora (Dimlight),
Anastasia Papadopoulou (Upon Revival), Margarita Stamouli
Lyrics-Music- Arrangement: Elina Englezou
Arrangement- Mix- Production: Bob Katsionis (Firewind/Outloud/Serious Black)
Mastering: Nasos Nomikos (VU Productions)
Violins: Aggelos Pavlos Goufas (In Vein)
Flutes / Saxophone: Marios Christopoulos
Oud: Vassilis Koilakos
Acoustic & Electric guitars, bass, keyboards: Bob Katsionis
Classical & 12-string Guitars, Balalaika, Ocarina: Elina Englezou
Links:
Schlagwörter:
Album Review
,
bob katsionis
,
elina englezou
,
endomain
,
firewind
,
goditha
,
neues Album
,
rock oper
,
Serious Black
,
stratis steele
,
Symphonic Metal
,
Symphonic Rock
,
the rock opera
Christian B
Ich höre alles von traditionellem Heavy Metal, Black, Death, Trash, Folk. Power über Punkrock und was es sonst noch so alles gibt, gut muss es halt sein. Bei was es mir allerdings die Zehennägel aufstellt ist langweiliger Prog wie in Dream Theater, Queensrÿche, Opeth und co. zelebrieren. Da schlafe ich schlichtweg ein.